Why Does Fake News Media Amplify John Brennan's Neverending Lies?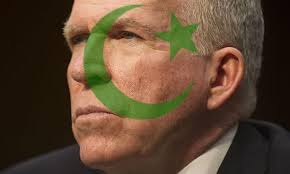 Why does corporate media continue to give someone who has proved to be a uniquely deceptive character, whose most noteworthy activity since leaving government has been spewing invective against the president on Twitter, valuable airtime?
Fact: Joe Biden has more dead supporters than living ones.
Tucker Carlson: Why Is Eric Swalwell Still On House Intel Committee After Chinese Spy Revelations?
Antifa's Portland autonomous zone has a militia who are armed with semi-automatic rifles and other firearms. pic.twitter.com/6rAl4NCf0d

— Andy Ngô (@MrAndyNgo) December 11, 2020
https://twitter.com/SebGorka/status/1337942398291369984
https://twitter.com/alley167/status/1337906144778575878
https://twitter.com/TheRISEofROD/status/1337932492867825664
https://twitter.com/Jamierodr14/status/1337855382891483138
BREITBART.COM | BY JOEL POLLAK
.
.