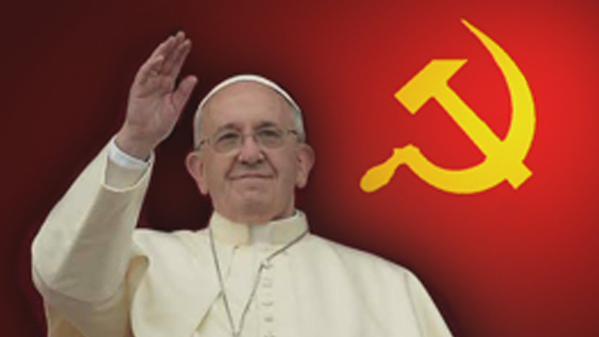 More on this climate rubbish below the fold.
Four people stabbed in Washington DC amid clashes between Trump supporters and counter-protesters
SBS reports: Trump supporters protest "against all evidence" that it was a stolen election.
Not so. We know that it was stolen & we know how.
In reality it was the always violent Antifa who attacked Trump supporters.
Scenes from this morning. There are hundreds, if not a thousand, demonstrators in front of the Supreme Court. pic.twitter.com/oik550BXP9

— Emily Davies (@ELaserDavies) December 12, 2020
The Guardian, totally unhinged:
.
Actually, it is a communist insurgency, but typical for leftist agitprops is always accuse your opponent of what you are guilty of.
DC officials say four people have been transported to the hospital in critical condition following a stabbing involving protesters. Metropolitan police have made at least 23 arrests as sporadic skirmishes and fights broke out between demonstrators, AP reports. Supporters of President Trump are marching in DC to show their support following a Supreme Court ruling on Friday that rejected a lawsuit seeking to overturn the election results in four battleground states.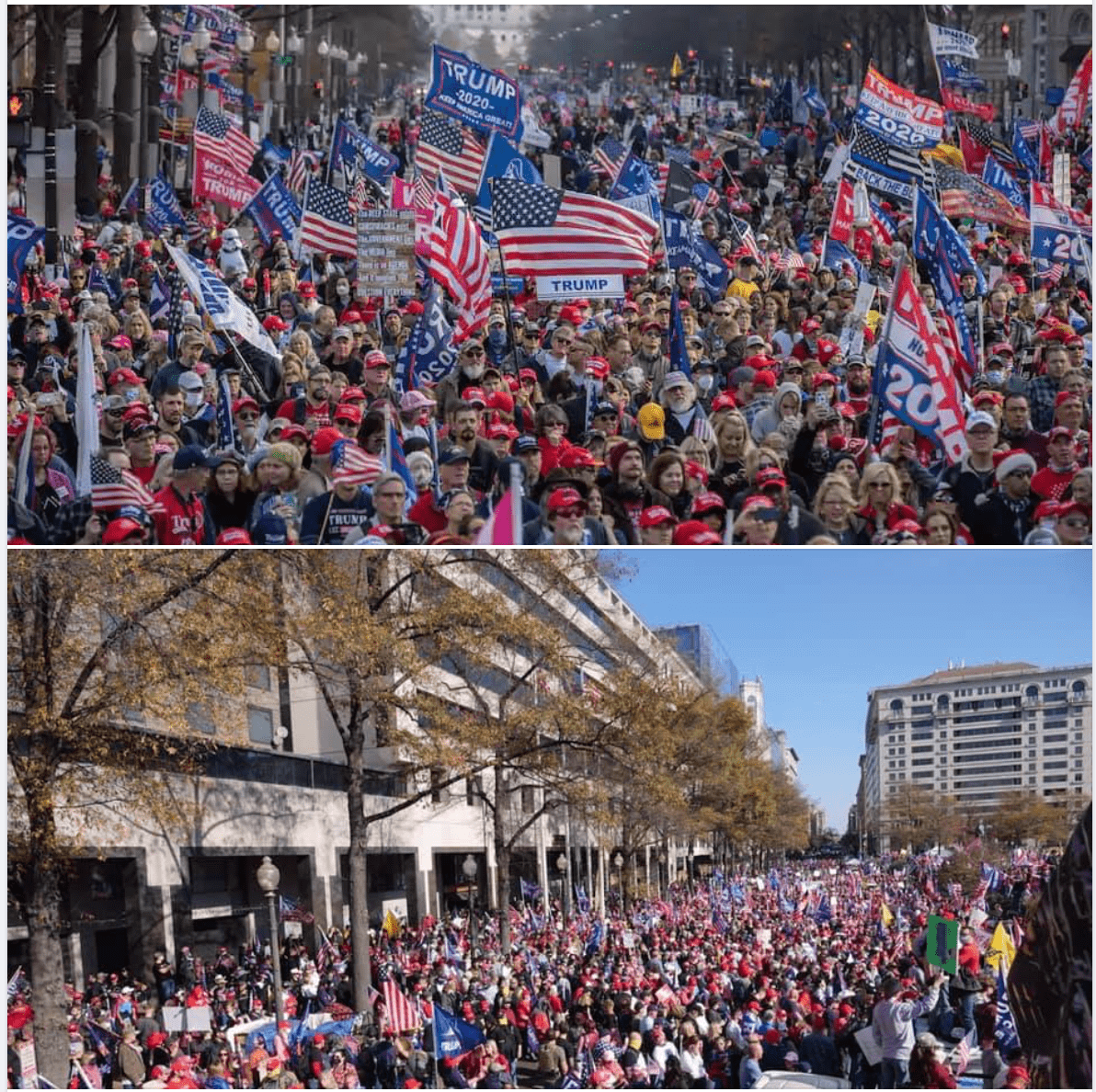 Lockdowns, mask & hypocrisy
Attorney Sidney Powell revealed she has evidence showing that fake ballots printed in China were transported across the U.S.-Mexico border. @EpochTimes https://t.co/EIVRuuknrx

— China Reviewed (@ChinaReviewed) December 10, 2020
Thanks @TuckerCarlson for inviting me on tonight to talk about the vindication of @nypost's reporting on the #HunterBiden scandal, which was censored by Big Tech, ignored by @CNN et al, and shamefully maligned as "Russian disinformation" by intelligence operatives https://t.co/emPT77b5XN

— Miranda Devine (@mirandadevine) December 10, 2020
Lockdowns. Enemies lists. Mandatory Vaccines. Mandatory Masks. Mandatory Microchip? Cancel Thanksgiving. Cancel Christmas. Cancel culture. Fascism is on your doorstep. How much more do you need to see? Get in the game. Victory is the only option.
Now it is learned that the horrendous Dominion Voting System was used in Arizona (and big in Nevada). No wonder the result was a very close loss!
Did you know, Nancy Pelosi's Chief of Staff is the Chief Executive and Feinstein's husband is a shareholder at Dominion??
REVEALED: Sworn Evidence Of Pervasive Voter Fraud #Affidavits 

Rudy Giuliani breaks it down here: https://t.co/HfvQzCHl8a pic.twitter.com/RzsVoyvVa6

— Rudy W. Giuliani (@RudyGiuliani) November 13, 2020
Fauci on masks:

"When you think 'masks', you should think of healthcare providers needing them and people who are ill."

NO MORE MASKS
NO MORE LOCKDOWNS .org#NoMoreLockdowns @cdnpoli @topoli @JohnTory pic.twitter.com/JMPsj47FmU

— NoMoreLockdowns (@NoLockdowns1) November 11, 2020
World urged at UN summit to move on 'climate emergency'
Translation: we need money, all of your money, so we can force the NWO on you. We cannot let this wonderful opportunity go to waste!
.
AFP The Australian December 13, 2020
.
The United Nations has urged leaders to declare a global climate emergency and shape greener growth after the coronavirus pandemic, as nations took gloomy stock five years since the landmark Paris Agreement. Fast-growing China, the world's biggest emitter, outlined limited new ambitions in green energy at a virtual "Climate Ambition Summit" addressed by more than 70 leaders.
In the dying days of Donald Trump's administration, the US government was one notable absentee after abandoning the Paris pact.
.
But president-elect Joe Biden issued a statement arguing there was "no time to waste", as he prepares to embrace the deal anew and to host his own climate summit within 100 days of taking office next month.
.
"Welcome back, welcome home!" French President Emmanuel Macron told the Americans, switching to English in his summit address.
.
Nations not invited by the organisers included Brazil and Australia, which both stand accused of ignoring the crisis under their right-wing governments in the buildup to the UN's next major climate summit next year, COP26, in the Scottish city of Glasgow.
Commitments made in Paris in 2015 were already "far from enough" to limit temperature rises to 1.5 degrees Celsius, UN secretary-general UN chief Antonio Guterres said in his opening address to the summit, which was co-hosted by Britain and France.
.
"If we don't change course, we may be headed for a catastrophic temperature rise of more than 3.0 degrees this century," he said.
"That is why today, I call on all leaders worldwide to declare a State of Climate Emergency in their countries until carbon neutrality is reached," he added, arguing the recovery from Covid-19 presented a rare opportunity to recalibrate growth.
.
Prime Minister Scott Morrison will face ongoing pressure on the world stage to cave to popular net zero emission commitments, according to Sky News Political Editor Andrew Clennell.
.
'Eco freaks'
.
British Prime Minister Boris Johnson told the summit that "the promethean power of our invention" was yielding vaccines against the disease, and should be unleashed too for the climate.
Heading into the summit, Johnson committed to ending all direct UK support for the fossil-fuel sector overseas. And he has presented plans for a "green industrial revolution" creating up to 250,000 jobs, especially in renewable energy.
.
"We are doing this not because we are hair-shirt-wearing, tree-hugging, mung-bean-munching eco freaks," he told the summit.
"We are doing it because we know that scientific advances will allow us, collectively as humanity, to save our planet and create millions of high-skilled jobs as we recover from Covid." Israel and Pakistan vowed to phase out coal-fired power plants. But while India touted its green credentials, there was little new in the way of action from a country that is battling increasingly erratic weather patterns and air pollution.
.
President Xi Jinping said China would work to reduce the intensity of its emissions by 65 percent by 2030, compared with 2005 levels.
He promised to "aim to peak carbon dioxide emissions before 2030", repeating a pledge he made in September, when the world's second-largest economy said it would achieve net-zero emissions by 2060.
But Xi reiterated China's view that while it is still developing economically, richer countries should step up more.
.
Smaller countries attending the online summit included Honduras and Guatemala, which were hit last month by a pair of monster hurricanes.
.
Maldives President Ibrahim Mohamed Solih, whose low-lying country could be wiped out by rising seas in the Indian Ocean, said: "The Maldives will do all that it can to address the climate emergency.
.
"We call on the international community to do the same," he said, noting that rich countries had been promising more technical and financial help "over many decades".
.
In his own message, Pope Francis stressed that both the pandemic and climate change "weigh most heavily upon the lives of the poor and vulnerable".
.
Prime Minister Scott Morrison has been forced to defend its climate policy after being snubbed by a virtual climate summit and accused of inaction.
.
'From disaster to calamity'
.
More than 110 countries have committed to becoming carbon neutral by 2050. Under the Paris deal's "ratchet" mechanism, countries are required to submit renewed emissions cutting plans – termed Nationally Determined Contributions or NDCs – every five years.
.
The deadline for this is December 31.
.
Tim Gore, head of climate policy at Oxfam, bemoaned a missed opportunity on Saturday.
.
"The Climate Ambition Summit lacked real ambition. World leaders must step up in the next 12 critical months to pull the world back from the brink of catastrophic climate change," he said.
.
There were few new commitments on short-term emissions cuts, and little on help from richer countries to poorer ones to help them adapt to climate change and decarbonise their economies.
"We must not stumble from Covid-19 disaster into climate calamity," Gore said.
.
Canadian Prime Minister Justin Trudeau announced Friday an annual hike of his country's carbon tax by Can$15 (US$12) per tonne after 2022, and billions in new investments to try to beat its climate target.
.
The price on carbon pollution introduced last year is already set to rise incrementally to Can$50 per tonne in 2022.
.
After 2022, Trudeau said, annual increases in the tax under the revised climate plan would jump from Can$10 to Can$15.
.
By 2030, the price is to reach Can$170 per tonne — from the current Can$30 per tonne — enough, according to officials, to increase the price of gasoline by nearly 28 cents a litre.
.
"There is no vaccine against a polluted planet. It's up to us to act because there is a real cost to pollution," Trudeau said.
.
The government's updated climate plan includes 64 new measures and Can$15 billion in investments for building energy efficiency retrofits, boosting uses of transit and electric cars, as well as modernising Canada's electrical grid.