Hanukkah Celebrated in Public in Dubai, United Arab Emirates, for the First Time, After Trump Peace Deal
Who is the Man of the Century?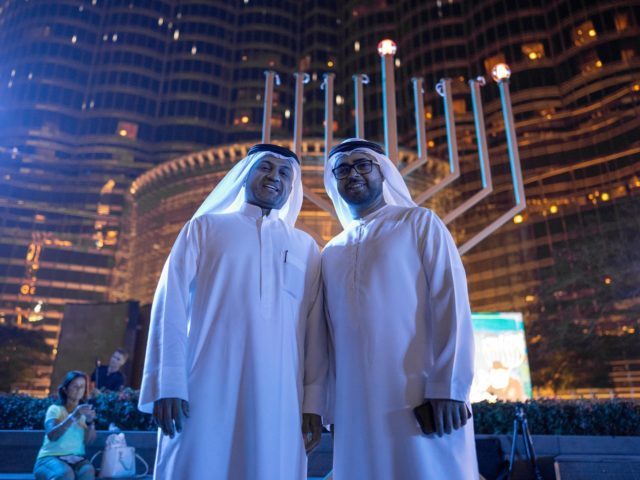 Jews observed the holiday of Hanukkah (or Chanukah) in public for the first time in Dubai, United Arab Emirates (UAE), on Thursday, following the peace deal between Israel and the UAE under the auspices of U.S. President Donald Trump.
A "lavish" Hanukkah party was thrown at the foot of the Burj Khalifa, the world's tallest building, on Thursday evening.
Come on man………..
Wasn't it great when Hussein Obama got that Nobel Peace Prize………..
for being half black?