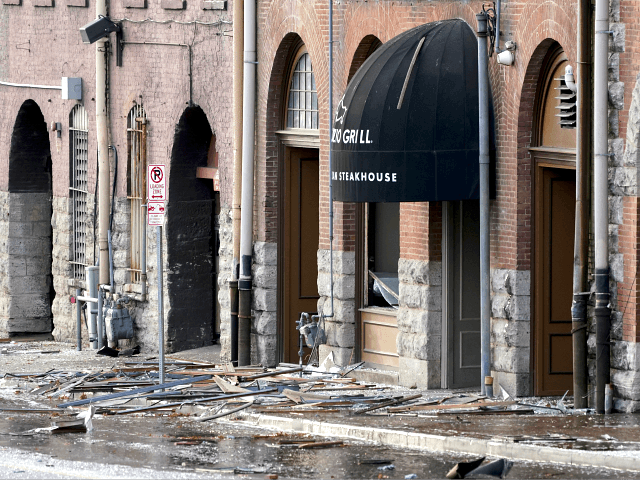 NASHVILLE (AP) — An explosion linked to a vehicle rocked downtown Nashville on Christmas morning, sending shattered glass and debris over a wide area and rocking nearby buildings.
Nashville explosion: Huge blast rocks major US city – 'Glass and steel everywhere'
Not Beirut, this is Nashville on Christmas morning.

The fact that libs will continue to vote for the communist mayors that breed this violence just illustrates their need for suffering and victimization to give them an excuse to be pathetic pic.twitter.com/6W3iSSLyVf

— Don🇺🇸 (@Phil4gop26) December 25, 2020
Bomb explodes in Nashville after loudspeaker warns people to evacuate.pic.twitter.com/a1iWMctnqL

— Praying Medic (@prayingmedic) December 25, 2020
The Mayor of Nashville is laughing…
pic.twitter.com/pZdXitJpox

— Texas Aeronaut (@txaeronaut) December 25, 2020
Get ready for a worthless FBI investigation.
An FBI investigating the Nashville bombing means no arrests and a cover-up operation unless they can blame it on "white supremacist Nazi Trump supporters."