Got n*ggas? Got riots:
That's what happens when you import unassimilable savages into civil society. But hey, diversity makes us stronger, right?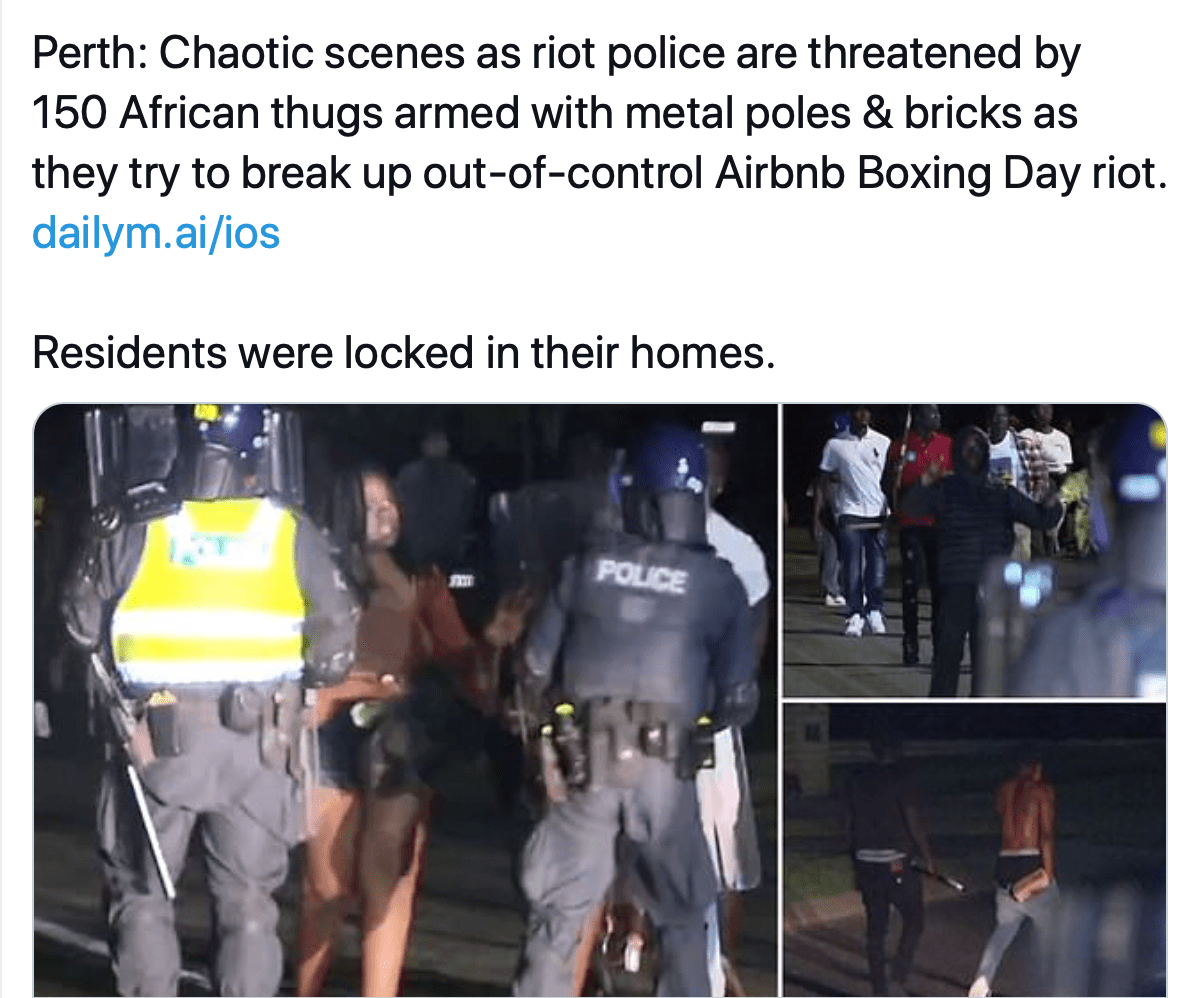 A violent brawl erupted between riot police and up to 150 youths in Perth's south
Officers were called to an out-of-control party at an Airbnb on Boxing Day
The conflict spilled onto the surrounding streets sending the area into lockdown
Up to 150 youths armed with metal poles and bricks clashed with police after a Boxing Day bash at an Airbnb got out of control.
The party on Johanson Promenade in Murdoch sent the neighbourhood in Perth's south into lockdown as the violence spilled onto surrounding streets a mile away.
Police were called to the house just before midnight on Saturday by a noise complaint, but when they arrived the mob became aggressive.
Former head of Aussie military insists top brass responsible for alleged Afghan war crimes after report absolves them
Disgusting. Absolutely disgusting. Who made this clown head of the Aussie military? How do you win a war with a$$holes like that?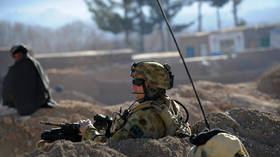 Australia's military leadership is responsible for any crimes committed by its troops in Afghanistan, the ex-chief of the country's armed forces has said, after a report into alleged atrocities cleared it of wrongdoing.
Admiral Chris Barrie, who led the Australian Defence Force from 1998 to 2002, called for a royal commission to investigate allegations that Australian special forces in Afghanistan carried out unlawful killings, and insisted that responsibility for such crimes ultimately rests with the country's military command.
A four-year investigation, led by Major General Paul Brereton, found evidence that Australian troops committed dozens of murders in Afghanistan. However, the report determined that responsibility for the alleged crimes "does not extend to higher headquarters."
In comments to the Sydney Morning Herald, Barrie said he doesn't "accept" the report's conclusion, noting that command structures exist to ensure that such atrocities never occur.
'The evidence is overwhelming': Chief Rabbi tears into China over persecution of Uighur Muslims
Good dhimmi. Batting for so-called 'Uygurs'. It will not save any Jew from Moslem persecution, it will not earn any reprieve from attacks, but for the Mohammedans it is a sign of submission.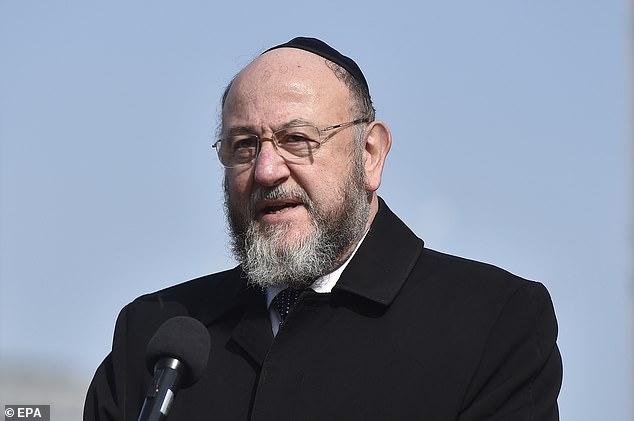 Chief Rabbi Ephraim Mirvis said he saw parallels between the treatment of the Uighurs and the oppression of Jews through the centuries
He said the evidence painted 'a devastating picture' of Uighur persecution 
More than one million of the Chinese Muslims are believed to be detained in so-called 're-education' camps in Xinjiang province
The leader of Britain's Orthodox Jews yesterday became the most prominent religious leader in this country to condemn China over the persecution of its Uighur Muslims.
Chief Rabbi Ephraim Mirvis said he felt compelled to speak out because of the parallels between the treatment of the Uighurs and the oppression of Jews down the centuries.
Steve Harvey Chants with Indigenous UAE Tribe to Show 'Islam Is Peace'
Ignorant or plain stupid?
Either way, a useful idiot promoting a hostile ideology.
Comedian and Family Feud host Steve Harvey is currently on a tour of the United Arab Emirates (UAE) to promote tourism to the Gulf state, Saudi Arabia's al-Arabiya reported on Thursday, enjoying a traditional performance this week with members of the al-Shehi tribe.
Harvey told the National this week — a UAE-funded newspaper — that he was in the country to discover its "hidden jewels." Gulf states like UAE and Saudi Arabia have increasingly attempted to attract celebrities to visit to boost their reputations in the West.
Only one third? Hardly. I would suggest all of them have a speech police.