Once you no longer have free and fair elections, you're entering the realms of one-party dictatorship. As now.
Hundreds of thousands of citizens whose media lie to them, who fear that their votes were thrown away, or canceled out by fake votes, whose own party has largely abandoned them, peacefully marched in Washington. What were they hoping would happen? Their faces were mostly bright and full of faith. Did they really think Mike Pence, who sold out religious liberty for Christians in Indiana at the first hint of LGBT outrage, would do his constitutional duty?
When civility leads to death, revolting is the only logical reaction.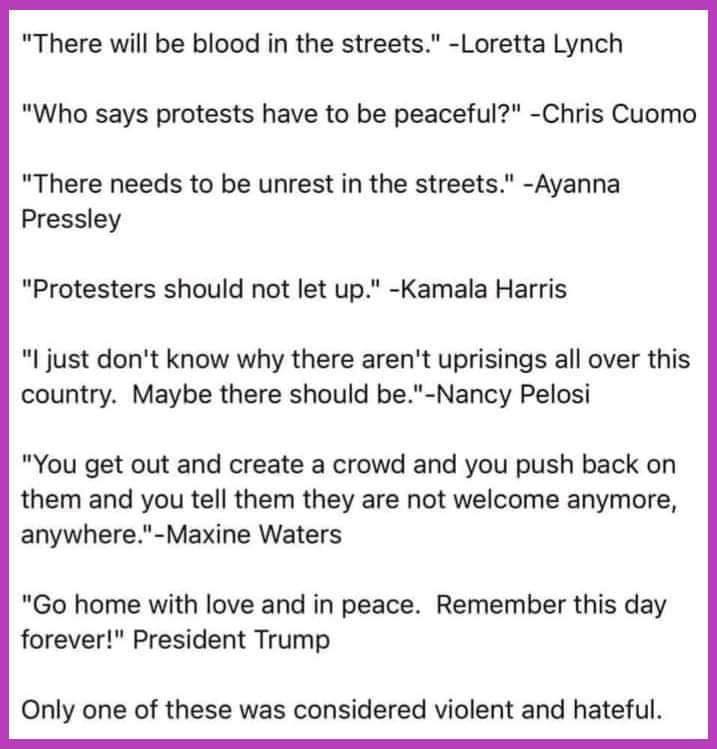 GOP is sitting back and watching them purge conservatives! They have been complicit for years. This is absolutely terrifying, this is Joe Biden's New America.
So, who's going to fix this? The courts? Congress? Who? Big Tech? They're one and the same.
They aren't just trying to deplatform us. They aim to defame and defund us so they can ultimately destroy us.
Trump permanently banned on Twitter.
Apple to ban free speech platform Parler.
Google bans free speech platform Parler.
This is Big Tech fascism. Ban people and then ban alternative social media.
Mark the date. 8th January 2021 is when 1984 happened.
Just think about this and let it sink in, Rouhani, the President of Iran is on Twitter and once posted that he wanted to see Aayan Hirsi Ali hung from her tits in the main square of Tehran, yet the President of the United States is banned.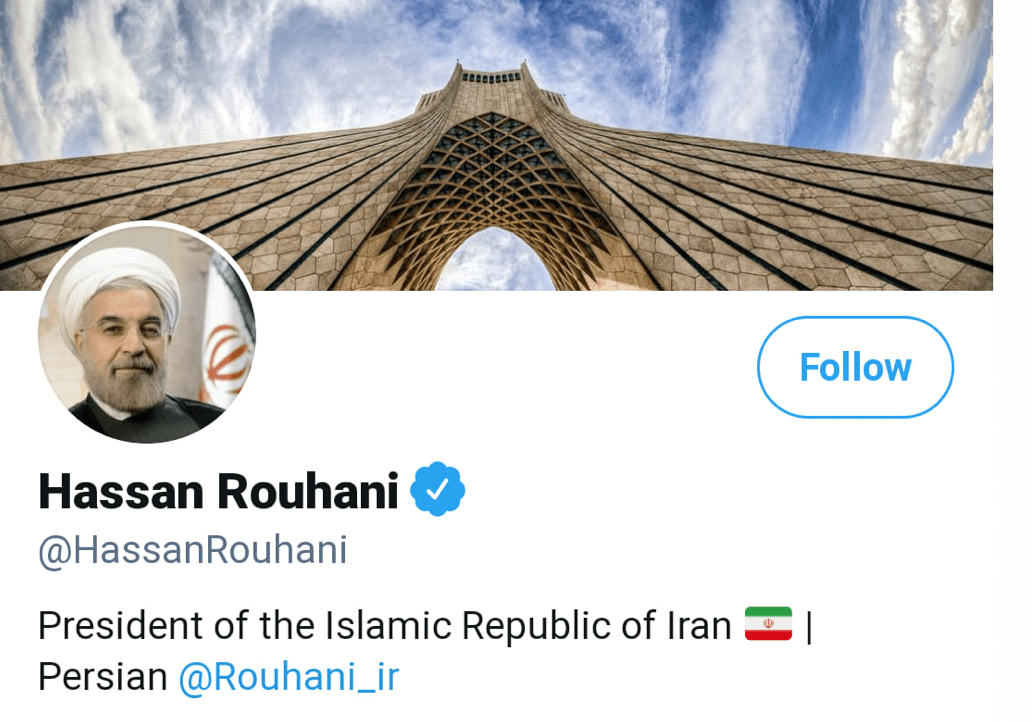 Tucker Carlson: "They are in control now. Silicon Valley oligarchs are more powerful than the President of the United States & they want you to know it." pic.twitter.com/IDe886Rw66

— The Columbia Bugle 🇺🇸 (@ColumbiaBugle) January 9, 2021
Please let me know when the accounts of the people featured here are banned for inciting violence.pic.twitter.com/ISXelENMVd

— MAGA Thing (Gab: MAGAThing) (@MAGAThing) January 9, 2021
Planned attack, fake news reported it hours before it even happened: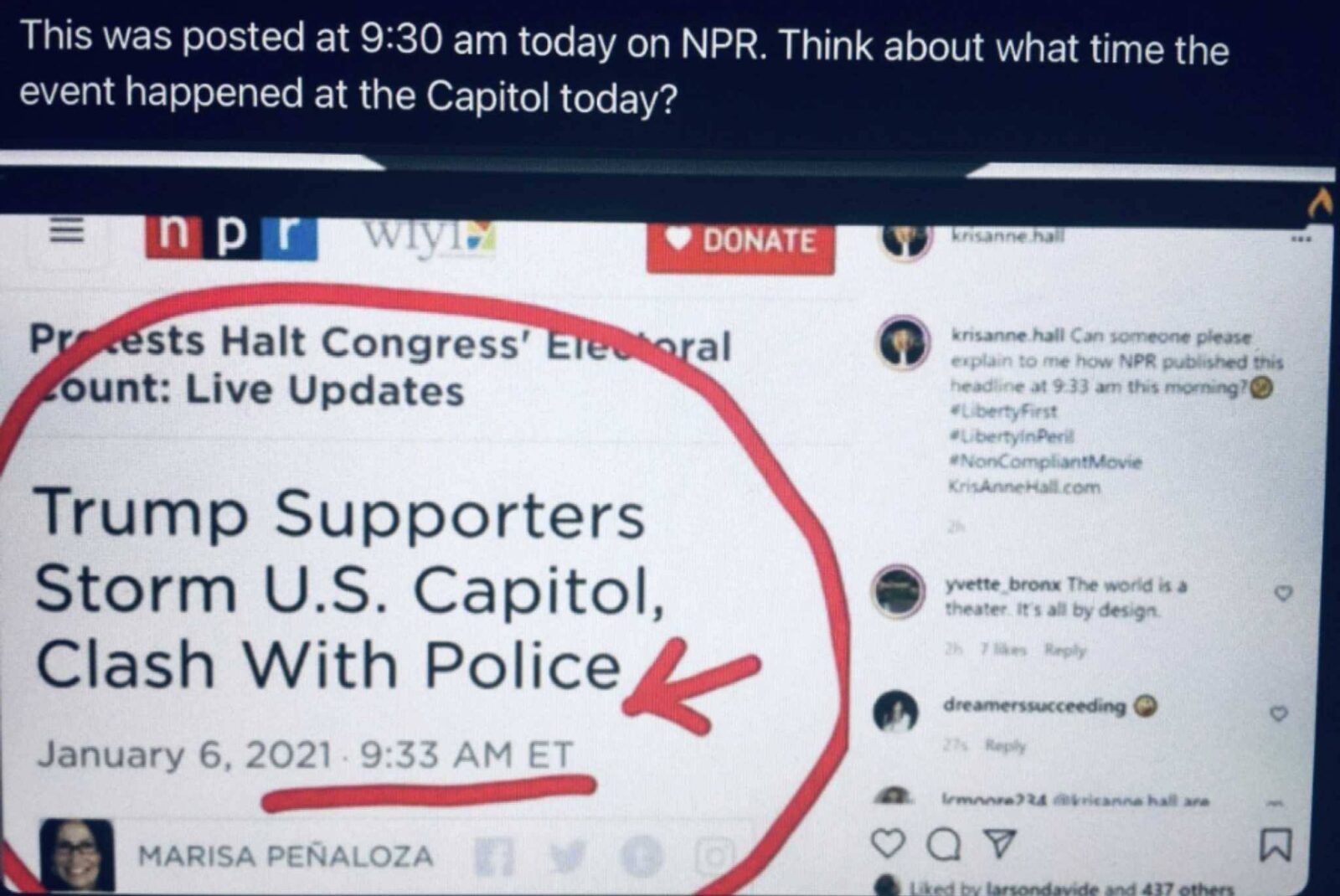 Dems Gone Wild: @JSolomonReports says he has spoken with 100 state legislators who are only now realizing they were duped in this election #MAGA #AmericaFirst #Dobbs pic.twitter.com/XsgtZfu4sm

— Lou Dobbs (@LouDobbs) January 8, 2021
Tucker Carlson Exposing @SenMikeLee for Big Tech Flip Flop

Tucker then slams "Conservative" DC Think Tanks for telling us that worrying about Big Tech was "socialist" & "un-American":

"Of course Google itself is socialist & un-American so the argument never really made sense." pic.twitter.com/Z92OVt91yL

— The Columbia Bugle 🇺🇸 (@ColumbiaBugle) August 21, 2019
President Trump's Twitter account has been suspended, with his 88 million followers.
Ayatollah Khameini's account is still there, so he can happily call for the destruction of Israel and the killing of Americans.
Here we are: fascism is in progress.