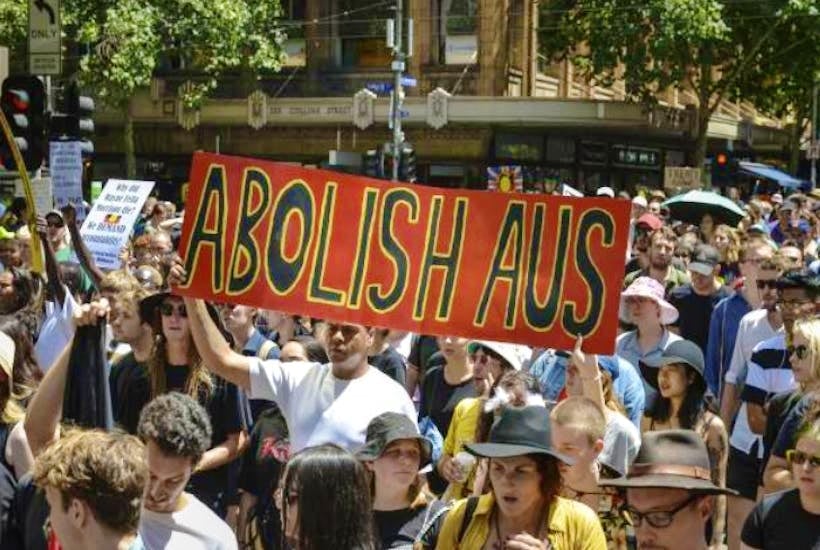 ABC defends use of 'Invasion Day' to mark Australia Day
Steve Jackson The Australian January 24, 2021
.
The ABC has defended its decision to officially refer to January 26 as "Invasion Day", maintaining it would be inappropriate to insist that staff only call it Australia Day or "use any one term over others in all contexts". The national broadcaster attracted a barrage of criticism — and was accused of stoking national disunity and promoting its own political agenda — after publishing a story on its ABC News website in which the terms "Invasion Day" and "Australia Day" were used interchangeably.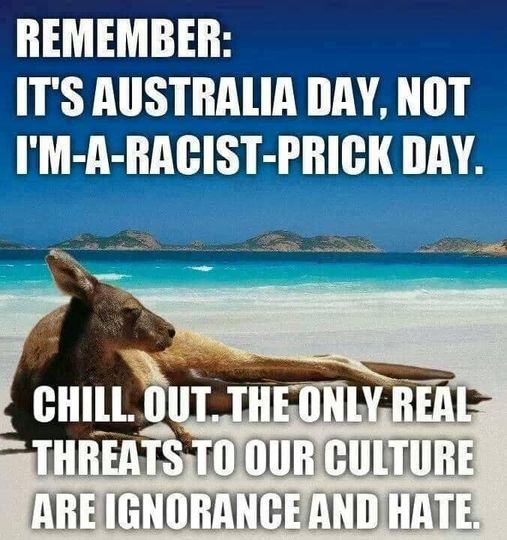 Scores of Australians were quick to register their disapproval online after the article — an otherwise unassuming guide to activities taking place in capital cities around the country on Australia Day this week — was uploaded on Sunday morning.
.
The news story, entitled "Australia Day/Invasion Day 2021 events for Sydney, Melbourne, Canberra, Brisbane, Perth, Adelaide, Hobart and Darwin", described the January 26 public holiday as "one of the most polarising dates on the Australian calendar".
.
"January 26 marks Australia Day or Invasion Day, typically seen as a celebration of the nation or a day of sorrow for the colonisation of an ancient culture," it added.
.
"For many First Nations people, it is a day to mourn the past and galvanise the community to address ongoing systemic racial injustice. For others, it's a chance to spend time with family and friends at the beach or around barbecues."
.
Under the ABC's Editorial Policies, the national broadcaster has a statutory obligation to "ensure that the gathering and presentation of news and information is impartial".
.
One Nation's Mark Latham said labelling January 26 "Invasion Day" was needlessly incendiary in an events guide and described it as "part of an ongoing pattern" of political activism masquerading as journalism at the ABC.
.
"There is a determination in there (at the ABC) to rewrite our national history to fit in with their own left-wing biases and agendas," the NSW upper house member said.
.
"It's disappointing but I'm not surprised. If you can find one conservative voice or centrist voice discussing issues like this on the national broadcaster it's a fluke. Instead, the ABC is intent on broadcasting political propaganda and left-wing ideologies and making the facts fit their own narrative."
.
New & improved business newsletter. Get the edge with AM and PM briefings, plus breaking news alerts in your inbox.
.
Mr Latham's sentiments were echoed across social media, with one user, Geoff Keogh, tweeting: "The ABC is a government service. 'Invasion Day' has not been adopted by the parliament or the people/ Sure let's debate but not adopt before approval."
Another user, Adam Brown, added: "Geez @abcnews invasion day, really? Lost me as a reader."
.
However, leading Aboriginal activist Stephen Hagan applauded the ABC's use of the term "Invasion Day".
.
Dr Hagan, who this month won a 21-year fight to have Australian cheese brand Coon renamed, said that research conducted by the Australian National University suggested only about 20 per cent of Australians supported "the ambitions and goals" of their Indigenous counterparts.
.
"That means that any survey of the population will only ever garner 20-25% support for the official adoption of Invasion Day and the term will never win approval by general consensus," Dr Hagan said.
"So I applaud the ABC's decision to call it Invasion Day because it is the correct term even if it is not the most popular term with everyone."
.
An ABC spokeswoman said the broadcaster acknowledged the response generated by its use of the term "Invasion Day" and said that, while "Australia Day" remained the preferred terminology, staff members were free to use other titles for the public holiday at their discretion.
.
"Some audience members have been asking about the ABC's terminology in stories and coverage around Australia Day. This is a perennial issue," she said.
.
"The default terminology for the ABC remains "Australia Day. We also recognise and respect that community members use other terms for the event, including '26 January', 'Invasion Day' and 'Survival Day', so our reporting and coverage reflect that.
.
"It is important to note, though, that both the Macquarie and the Australian Concise Oxford dictionaries list 'Survival Day' and 'Invasion Day' as roughly synonymous with 'Australia Day', either as 'viewed by Indigenous people and their supporters' (Macquarie), or 'especially in Aboriginal Australian contexts'.
.
"Given the variety of terms in use, and the different perspectives on the day that the ABC is going to cover over the course of the long weekend, it would be inappropriate to mandate staff use any one term over others in all contexts."
.
Federal Communications Minister Paul Fletcher said the terminology used by the ABC was ultimately a matter for the broadcaster.
.
"The Morrison Government's position on Australia Day is very clear," Mr Fletcher said. "The position taken by the ABC is a matter for which the ABC must take accountability, as the ABC, by statute, has editorial independence from government."