When you tear a man's tongue out, you aren't silencing him, you're showing the world that you fear what he has to say.
Twitter Locks the Accounts of James O'Keefe and Project Veritas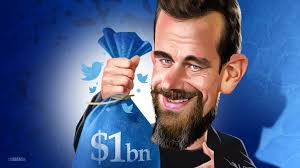 Social media platform Twitter has locked the accounts of both Project Veritas and James O'Keefe following a recent report relating to Facebook's VP of Integrity, Guy Rosen. The platform claims the report violates its policy on "posting private information," and as a result, both O'Keefe's personal account and the official account of Project Veritas have been locked, preventing them from posting.
Twitter bumps off anyone exposing voter fraud:
Jim Hoft, operator of The Gateway Pundit, has been permanently banned from Twitter. Because the Gateway Pundit supported president Trump.
Gateway Pundit banned from Twitter after Mich. ballot video
Last Friday, the Gateway Pundit published footage of vehicles delivering over 50 boxes of fraudulent ballots for Joe Biden at 3 am in Wayne County, Michigan on Election Night, prompting Big Tech to retaliate against the publication with a permanent suspension from the platform.
Australia:
Craig Kelly is right and the government  is wrong.
Cancelling Craig Kelly another blow for free speech
The Craig Kelly story has the potential to get not Craig Kelly in trouble, but the government.
Jake Thrupp has summed it up simply in today's Courier Mail
in Brisbane, drawing attention to the fact that the British House of Commons would laugh at the suggestion that a backbencher might have a different view from that of the government.
The only difference is, in this case, it is Craig Kelly who is right and the government who is wrong.
COURIERMAIL.COM.AU