Barely anyone has heard of Mohammad Anwar, but everyone in America has heard of George Floyd. There's a reason for that.
Why does the FBI seem to know about every mass shooter ahead of time?
Why do I need a passport to leave the USA when illegal Aliens don't need one to enter?
It's not our "patriotic duty" to wear a mask, it's our patriotic duty to fight back
At last: the famous "backlash", here it comes!
Here we go yet again. This is how this narrative, which we see after every jihad massacre, works. When Muslims murder infidels, Muslims are the victims. Any measures taken in the wake of the jihad massacre to prevent Muslims from massacring infidels in the future is a sign of "collective punishment" and "Islamophobia."
Who was Mohammad Anwar?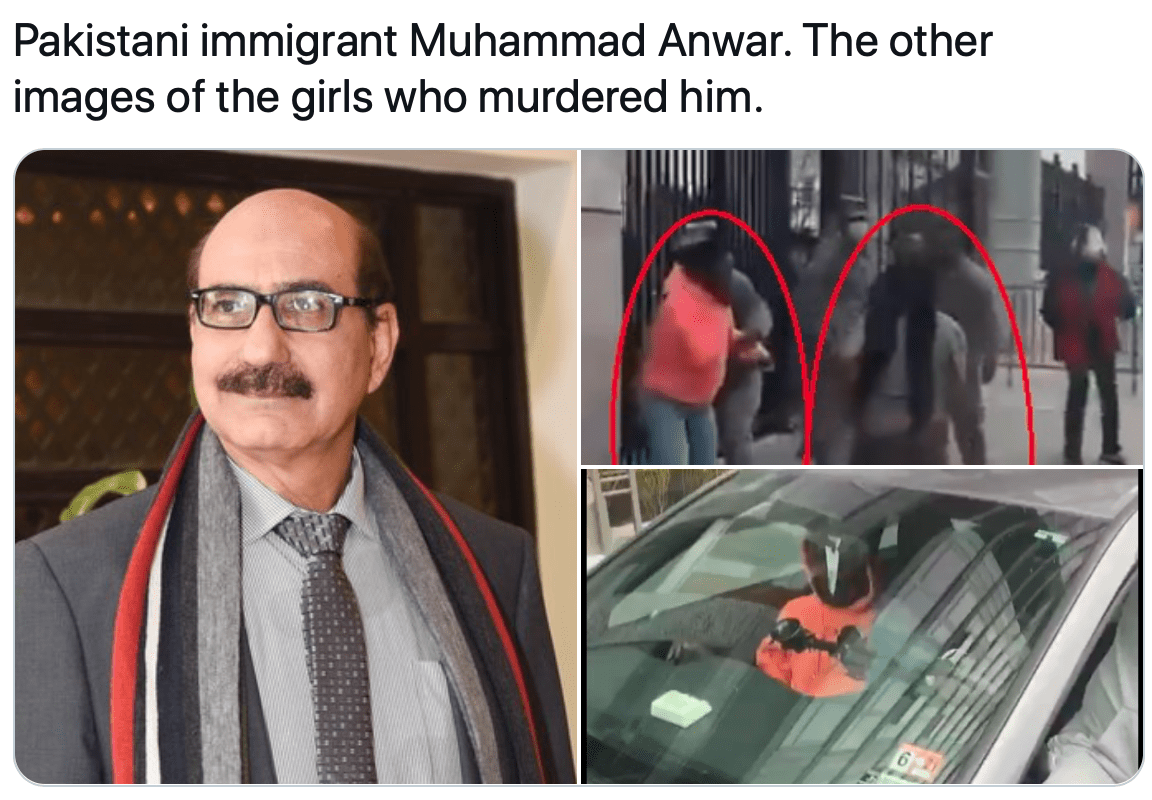 "Mohammad Anwar died and two girls black bitches, ages 13 and 15, face felony murder charges after police say the girls carjacked the man near Nationals Park on Tuesday, used a stun gun against him and caused the car to flip," NBC reported.
Police said the girls, 13 and 15, assaulted an Uber Eats driver with a Taser while carjacking him, which led to an accident in which he was fatally injured.
They murdered an Uber Eats driver in DC. pic.twitter.com/Zz7xOu0Piv

— Ian Miles Cheong (@stillgray) March 27, 2021
On Sunday, rather than condemning the teens, the Mayor tweeted a video from the Metropolitan Police Department, providing tips on preventing auto thefts.
A legal Paki immigrant was murdered in DC and the horrific video of the attack went viral yesterday Not one of the #StopAsianHate promoters even mentioned it. No major brands announced they were donating to his family's fundraiser. All  because it does not fit the narrative.
When the suspect in a crime is NOT white, nor fits the woke crowd's narrative, they don't care about it. It's not a thing.
It's sad to see, but some of these democrat run cities will allow ANTIFA and BLM do as they please! Apparently it's more important to arrest the guy defending himself and his property, than it is to arrest the people who plan to burn and loot your entire city! https://t.co/VWabNi9eoI

— kung fu jedi (@jedi_fu) March 29, 2021
Boulder Shooter Allegedly Laughed While Killing Innocents
Yet they'll refuse to cover this for what it is… a hate crime against whites…
Suspected Boulder gunman Ahmad Al Aliwi Alissa allegedly laughed as he moved through grocery store Monday, firing rounds and killing innocents, according to a local news report.
Fox 35 Orlando reports Angelina Romero-Chavez was in the grocery store's deli when the attack began. She said, "We could hear a man chuckling. Gunshots were close. We believe it was him chuckling."