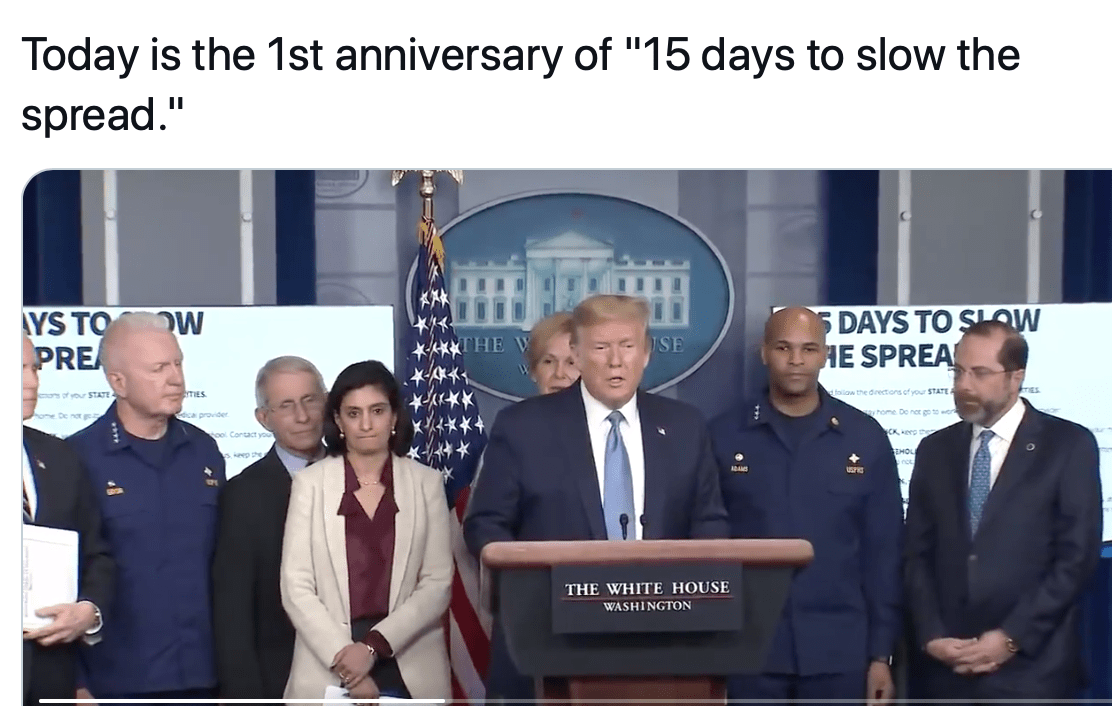 Biden's first 54 days: -Schools still closed -Crisis at the southern border -Record spending on liberal causes -Rioting on the West Coast -Military politicized -Inflation rising -Higher taxes coming And House Democrats only want more!
Trump walked into North Korea alone. Biden won't address Congress guarded by 5000 troops.
The biggest scientific farce in modern US history.
The biggest mistake of Trump's presidency and it's not even close.
The creation of 2 celebrities disguised as "experts."
One year ago today: 15 days to flatten the curve. A day to live in infamy.
Chair of Epidemiology at Deakin University Professor Catherine Bennett says the EU countries which have suspended their AstraZeneca vaccine rollouts over blood clot concerns are doing so out of an "abundance of caution".https://t.co/gvHmeWS4c9

— Sky News Australia (@SkyNewsAust) March 16, 2021
DemRats create a disaster only to blame the climate, or #Trump
Schumer & Pelosi Say Biden "Inherited a Huge Mess" on Immigration

LIARS! Trump has been securing the borders for the past 4 years despite all democrats attempts to STOP HIM.

Democrats are 100% responsible for the border crisis.https://t.co/le9qfaMft8

— ExposeTheMedia.com (@ExposeTheMedia) March 16, 2021
the investigative journalism group Project Veritas has revealed footage of Facebook Global Planning Lead Benny Thomas highlighting the need for the government to break up Facebook. Thomas adds, "No king in the history of the world has been the ruler of two billion people, but Mark Zuckerberg is — and he's 36."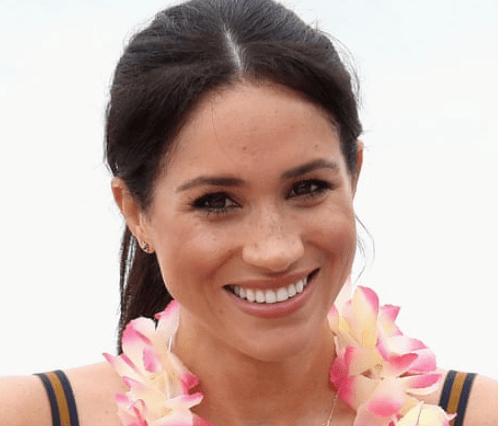 Meghan Markle was traumatized by the media scrutiny so she moved to Hollywood, signed a Netflix deal, did a primetime interview with Oprah, and now is preparing to run for president. But remember, if you suggest that this woman might be totally full of shit, you're racist.
Carlson's broader argument is a philosophical one: a military that is focused on gender inclusion may not be as focused on winning wars.