Mohammedans murder Jews & French judiciary let them off.
Sound familiar?
 It's happening all over Europe. In fact, there will be more & more of it while the sharia is fully implemented.
Protesters in France demand trial for killer of Jewish woman
Thousands rally in Paris and cities across France to denounce court's decision to not try the murderer of Sarah Halimi.
Paris, Sarah Halimi protest.
I wish I could be there.
We will get justice for Sarah. I promise not to back down until we succeed.
✊🏼 #JusticeForSarahHalimi pic.twitter.com/F0Rc0JMdLI

— black widow stan (@jhgrn) April 25, 2021
Mohammedans are masters of false flag op's:
"The Prophet said, 'War is deceit.'" (Bukhari 4.52.269) "Muslim in guise of Sikh provoke Sikh community, gives a call to boycott French proucts [sic]," by Yudhvir Rana, TNN, April 23, 2021 (thanks to The Religion of Peace): …
Young French woman threatened with death for defending free speech activist Mila
Twitter account of young French student was also temporarily suspended for "hate imagery"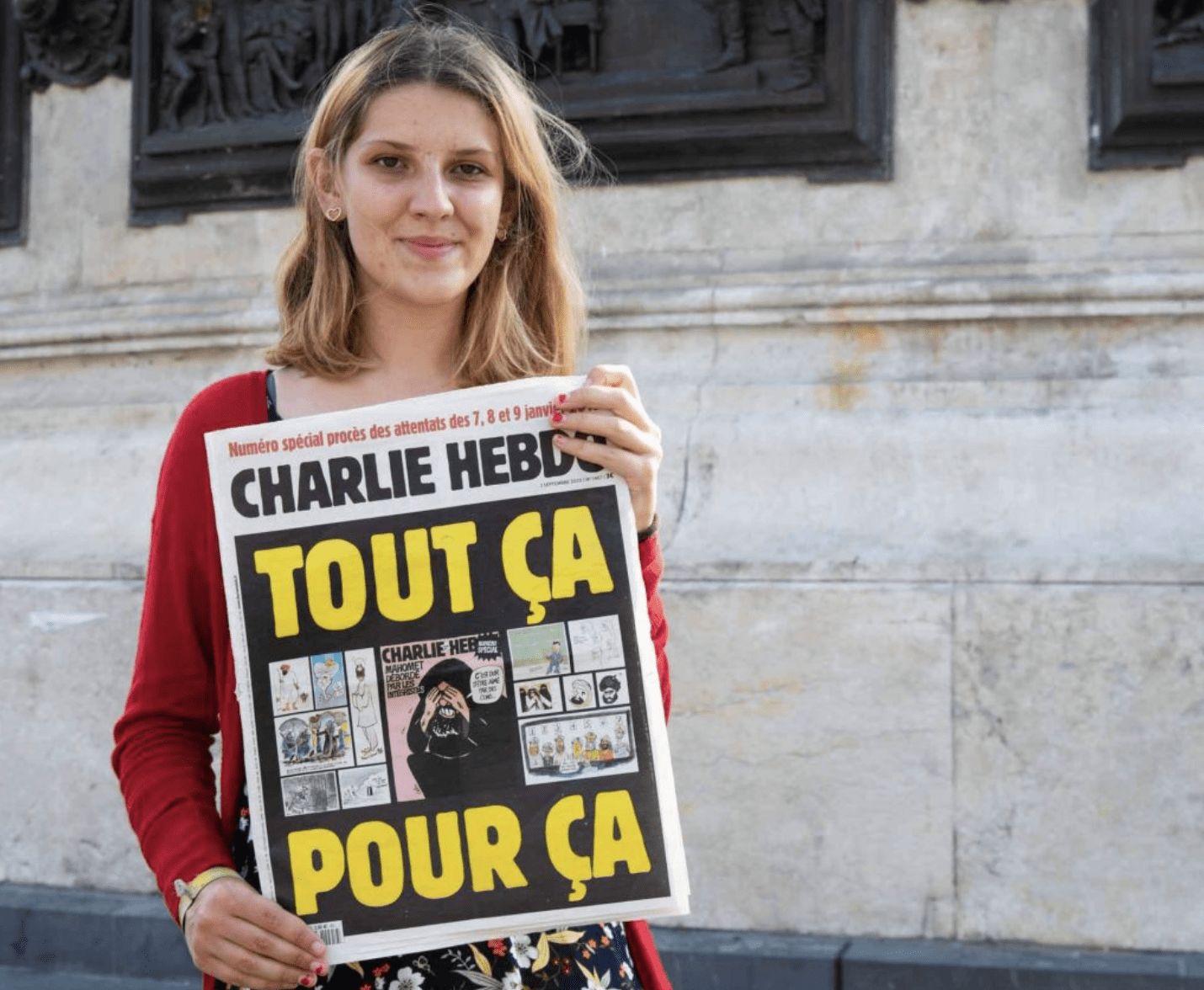 A young French woman, Floriane Gouget, has faced harassment and censorship on social media after she spoke openly in defense of Mila, a French teenager who has consistently threatened with death after posting a video critical of Islam in January 2020.
To show that caricatures on religion are not taboo and promote secularism in French society, Gouget, 18, created the Last Hope association with Mathys Dupuy from Maine-et-Loire. So far, she has lodged around 50 harassment complaints with the police since November due to the threatening messages she receives on social media. Her Twitter account has also been hacked and her personal address and phone number posted on the web by the attacker, who also changed Gouget's biography location in her Twitter profile to Lebanon, according to French web outlet Marianne.
"The police officer I had on my file was very much concerned with protecting me," Gouget said. "They told me not to hesitate to contact them at the slightest suspicious sign and that my case was being treated with the utmost seriousness. If even they say it, I must also take it seriously."
Gouget has indicated that she has faced direct death threats, and with her personal address and even the address of her parents being posted on the web, she fears the worst.
The 17-year-old Mila, who has become a free speech activist, lives under 24-hour police protection in France and has received over 50,000 death threats. She has also been forced to drop out of school and lives in complete isolation with her parents, a fate that Gouget may soon share as well. Despite Mila being threatened with both death and rape, Twitter recently temporarily suspended her account for another video she posted that was critical of Islam. The case of Mila has become such a hot-button issue in French society that French President Emmanuel Macron was forced to comment on it in the past, with Macron saying that Mila has a right to speak her mind without facing death threats.