All of the States need to be audited just like Arizona!
Biden doesn't have standing in Maricopa County.
Maricopa County withholding subpoenaed hardware from election audit, citing alleged 'security risk' | Just The News
Trump Vindicated as Judge Rules Michigan Secretary of State Violated Election Laws
A judge in Michigan has vindicated President Trump by ruling that Secretary of State Jocelyn Benson, a Democrat, broke state law when she unilaterally changed election rules concerning absentee balloting in the 2020 election. This ruling legitimizes a key claim made by the Trump legal team in its challenges to the 2020 election.
US Census can't find 5 Million Biden voters either.
Credit: @Peoples_Pundit @barnes_law pic.twitter.com/RVSPqFxRFG

— Big Fish (@BigFish3000) May 5, 2021
TGP Reporter Confronts AZ Secretary of Election Fraud Katie Hobbs — Miss Fraud Runs & Shuts Door Closed pic.twitter.com/uF0FieKXXO

— 🇺🇸Robert.N🇺🇸 (@Rob_Noorollah) May 6, 2021
Mitt Romney being booed by republican delegates in his home state. Liz Cheney being replaced by Elise. Frank Luntz exposed as a fraud. We're witnessing the final collapse of the RINO's. The party is becoming solidly America First. The party is doubling down as the party of Trump.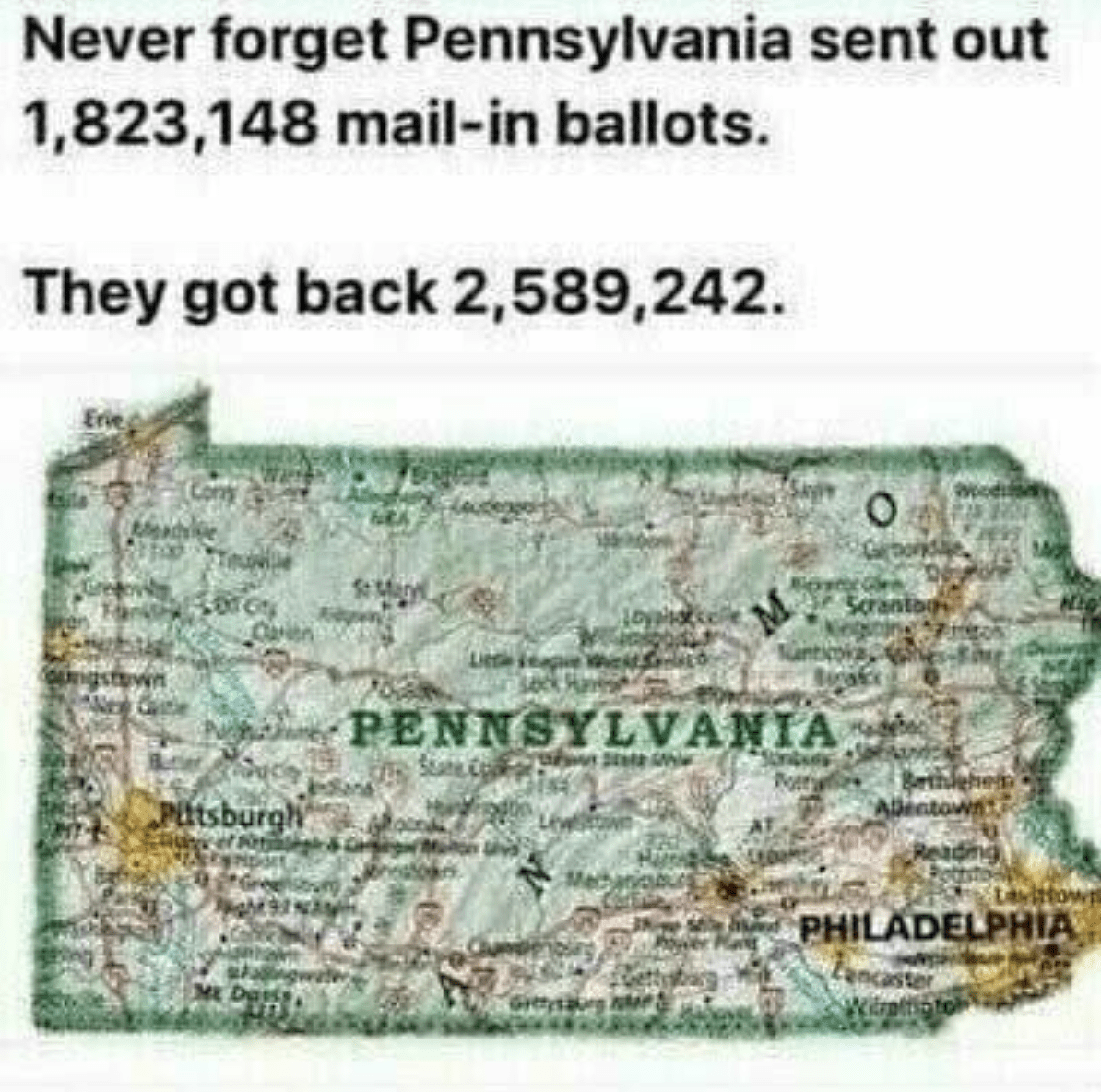 More Proof/facts the Election in Arizona was a Fraudulent operation by Dominion and George Soros.

Every State that Contracted with Dominion must be investigated for this same reason.https://t.co/GWO2n6rIyT

— Robert. C (@Robert_21_) May 6, 2021
In other news: