Woke tard of the week
Gen. Mark Milley: "I want to understand white rage — and I'm white. I want to understand it."
"White rage"? As opposed to black rage? Leftist rage? Islamic rage? All I see is Anti-White Rage, by racists who hate whites and who are trying to rationalize their racism by vilifying whites and projecting their rage onto them.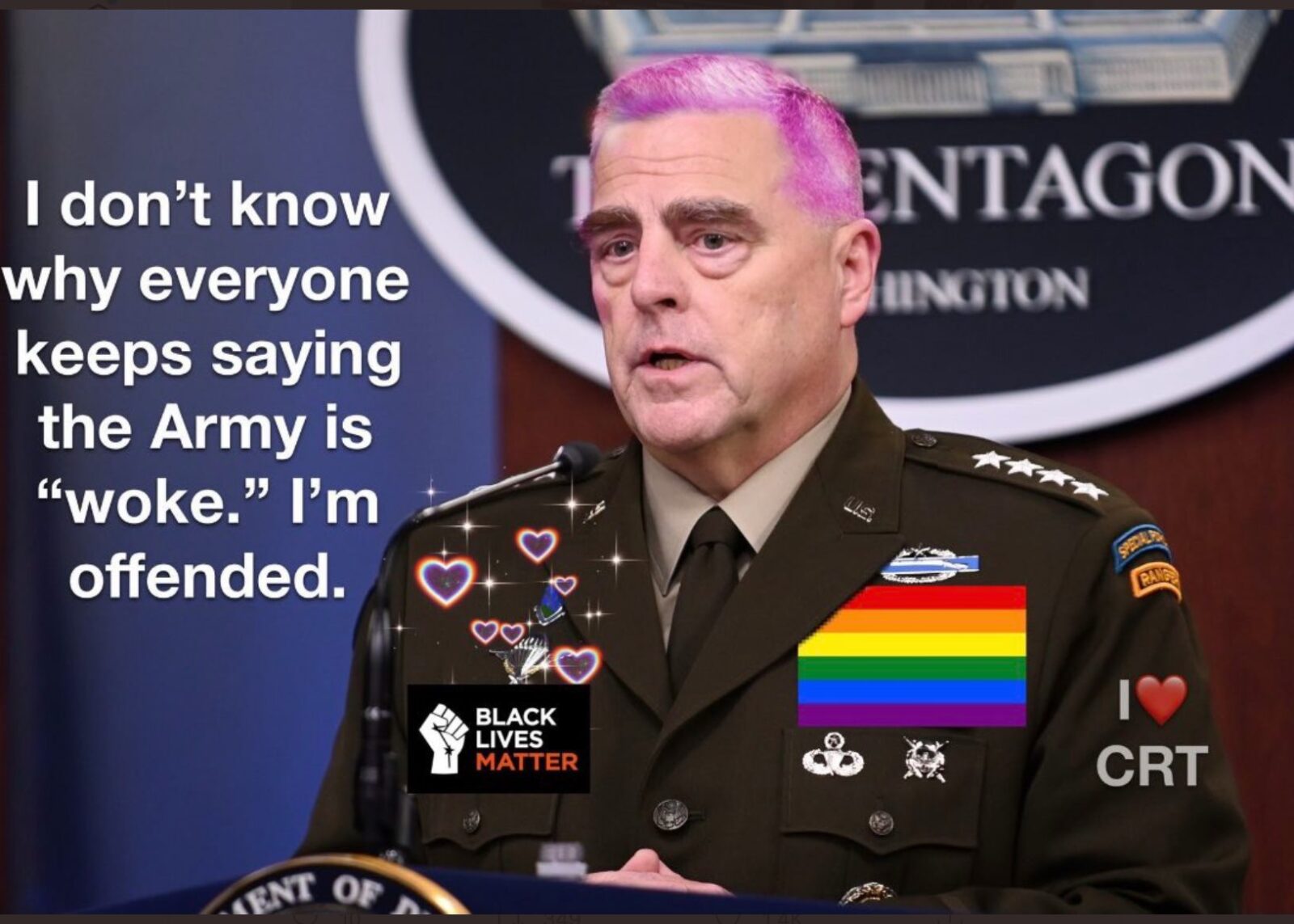 General Mark Milley Finally Make Sense – The Chairman of The Joint Chiefs is a Political Operative
A statement made by Joint Chiefs Chairman General Mark Milley defending the teaching Critical Race Theory to West Point cadets has gained some attention.  However, the comments Milley made today actually reconcile several years of CTH watching Milley operate and having puzzling questions.
Remember, General Milley did some really odd things as Joint Chiefs Chairman under President Trump:
(1) Milley never removed Lt. Col Alexander Vindman from his White House post after the underling compromised his leadership position.  The pentagon left Vindman on assignment to the NSC even after Vindman attempted to take-down President Trump.
(2) Milley was then slow to react to Navy Secretary Richard Spencer threatening President Trump; attempting to extort him into inaction over the disciplinary plans against the SEAL commando, Chief Petty Officer Edward Gallagher.  And perhaps worst of all…
(3) Joint Chief Chairman Milley, SoS Mike Pompeo traveled to Mar-a-Lago in December 2019, where they informed President Trump of military strikes in Syria and Iraq *after* they took place. [Background Here] [Background Here].  President Trump made Esper, Milley and Pompeo hold a press conference without Trump supporting them; then President Trump remained silent on the issue for days.
It seemed like CTH was alone noticing the issues with the Pentagon and suspicions of Secretary of State Mike Pompeo, Defense Secretary Mark Esper and Joint Chiefs of Staff Chairman Mark Milley.  However, a few days after the Mar-a-Lago incident Col Douglas Macgregor expressed his own suspicions about the U.S. military attack in Iraq and Syria that paralleled our gut reaction. Macgregor stated he believed President Trump was being intentionally and "skillfully, misinformed".
LOUDERWITHCROWDER.COM
Teacher has Meltdown Over State Law Preventing Her from Indoctrinating Your Kids
All across America, parents are giving school boards an earful. They are unhappy with the rebranded -isms partisan teachers are trying to indoctrinate their children with. Parents feel it's critical that certain theories not get pushed on children. But while we've heard from parents, we've yet to hear an opposing viewpoint from teachers. Here's one who disagrees with the parents. Also, the state of Texas for telling her she can't force her politics on children. (h/t PJ Media)
"Equity" and the other thing = this idiot's opinion. Teachers aren't supposed to teach their opinion. They're supposed to teach facts. Now, I could allow that maybe, in a perfect world, there should be a robust debate about some of these issues where all voices are allowed to be heard. Maybe even find some common ground. The rub there is teachers who want to push their agenda on students also tend to not allow for other opinions to be heard. Only theirs and the opinions that agree with theirs. Hence, the law that was passed.
Sounds like someone needs to calm down and/or find another job. I hear plenty are available these days.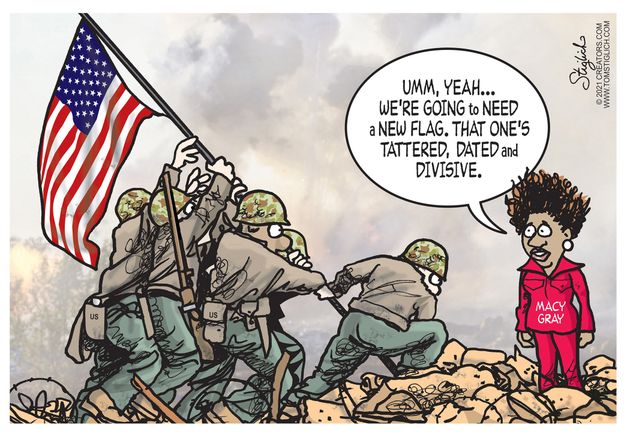 But wait, there's more! Scroll down!
So as our cities burned during riots, the Chairman of the Joint Chiefs of Staff shouted down a Presidential advisor and told him to "shut the f*ck up" because the advisor found it unacceptable to allow US cities to burn like a 3rd world country. Democrats praise this lunacy. pic.twitter.com/EeyLDtsnva

— Robby Starbuck (@robbystarbuck) June 25, 2021