Erdogan couldn't be clearer in signaling what is coming, and it should be clear to everyone, but isn't:
in February 2018, he declared his desire to reconquer the lands the Ottoman caliphate once ruled: "Those who think that we have erased from our hearts the lands from which we withdrew in tears a hundred years ago are wrong. We say at every opportunity we have that Syria, Iraq and other places in the geography [map] in our hearts are no different from our own homeland. We are struggling so that a foreign flag will not be waved anywhere where adhan [Islamic call to prayer in mosques] is recited. The things we have done so far [pale in comparison to the] even greater attempts and attacks [we are planning for] the coming days, inshallah [Allah willing]."
Why a disgrace for Belgium!
Belgium: Protesters get six months in prison for 'Stop Islamization' banner
Sharia states are the same all over the world: they discriminate fiercely against women, they deny non-Muslims numerous rights, they're human rights basket cases with draconian punishments for homosexuality, adultery, theft, and more, and they're vociferously anti-Semitic. But if you oppose all that in the West, you're the problem.
Always trust the Taliban!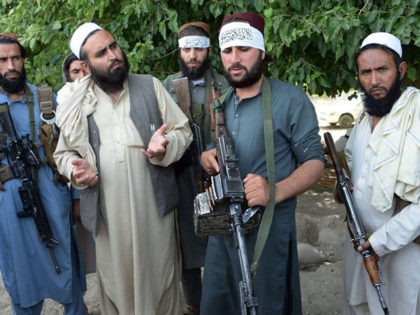 Burkina Faso: Muslims murder at least 132 civilians in jihad raid on village
Tony Blinken Declines to Confirm Israeli Sovereignty over Golan Heights
The Biden regime bumbles along…
Dementia is a smelly thing.