'ABC forgets' documentary which 'absolutely skewers the renewable energy industry 
A new documentary produced by the "far green left" has in fact put the argument forward "that renewable energy is not clean, not green and not practical," according to Sky News host Chris Kenny. Environmental documentary film, 'The Planet of the Humans,' absolutely "skewers the renewable energy industry," Mr Kenny said.
"The film goes on to attack major corporations for their pretence, their virtue-signalling on renewable energy". Mr Kenny said the stance taken in the documentary is "kinda strange" given the executive producer is Michael Moore, who is a "millionaire, leftist, academy award-winning director". Mr Kenny said, "why isn't the ABC talking about this, showing this, debating this?" "They usually love Mike Moore's films; they usually love to promote the political films of the green left". "This one goes too far for them of course, it attacks renewables and it attacks climate alarmists that they regard as secular saints, like Al Gore". He said the new film, "seems to present too many inconvenient truths" for even the ABC to report on.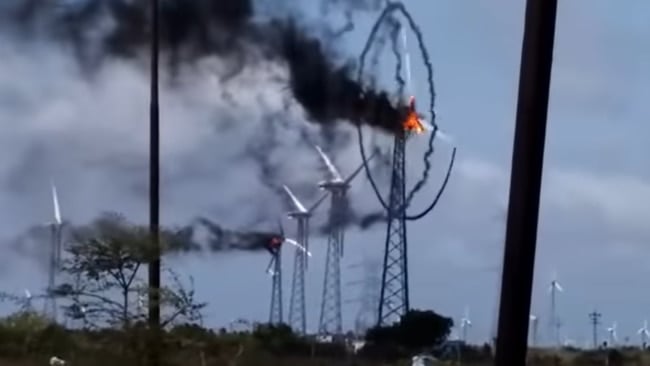 Tim Blair The Daily Telegraph June 7, 2021
.
First up, let's cruise a few kilometres south of NZ's South Island, where a wind turbine project has been scrapped: Stewart Islanders pay higher prices for their power than mainlanders, but they're stuck with diesel for the foreseeable future after a wind turbine project was scrapped. But why were islanders so against the turbine project? Short answer: because they're not stupid.
.
The sites under consideration for the turbines were the airstrip and the next option was the Mamaku​​ Point Conservation Reserve
Stewart Island Flights director and pilot Bill Moffatt, who leases land at the airstrip, said building turbines there would have been unsafe.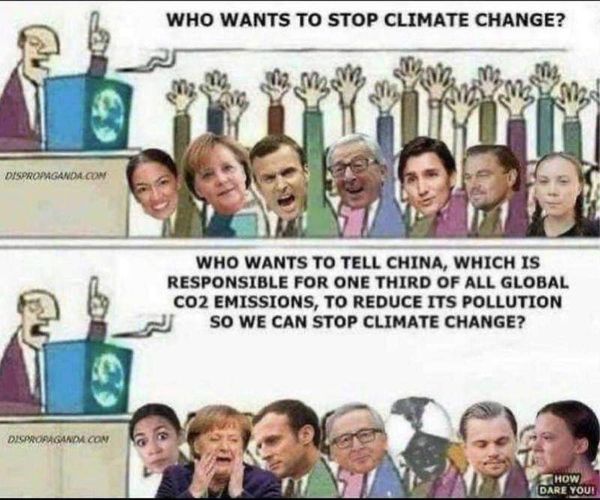 .
Stuff asked Moffatt how dangerous he thought turbines next to the airstrip could be, and he replied: "You ask me that after someone has run into one …"
Vehicles being driven to the turbine site would have been heavier than the 1500kg airstrip limit as well, he said.
.
Moffatt understood the turbines would only be able to work in winds up to 35 knots, and said the winds there were often more than 50 knots.
Stewart Island Flights and airstrip owner Helen Cave is also against turbines:
She told Stuff that during the planning, she kept calling the proposed airstrip turbines "mincers" because she did not think they were safe.
.
She also said the island's rural and urban zones were configured to present a pristine image of no visible settlements, which the turbines could negate.
Now to Nevada's Moapa Valley, land of many solar panels – and just as many solar opponents:
.
This windswept desert community is full of clean energy supporters including Suzanne Rebich, an airline pilot who recently topped her house with 36 solar panels. About 200 homes generate their own solar energy and a quarter of the local electricity supply comes from hydroelectric power.
.
All the same, many here are dead set against a planned solar plant atop the Mormon Mesa, which overlooks this valley 50 miles northeast of Las Vegas.
.
Slated to be the biggest solar plant in the U.S., the Battle Born Solar Project by California-based Arevia Power would carpet 14 square miles – the equivalent of 7,000 football fields – with more than a million solar panels 10 to 20 feet tall. It would be capable of producing 850 megawatts of electricity, or roughly one-tenth of Nevada's current capacity.
.
"It will destroy this land forever," Ms. Rebich, 33, said after riding her bicycle on the 600-foot high mesa.
.
Other planned solar eyesores also generate hostility among US eco-types. Beautiful green-on-green anger is erupting all over the place:
.
These large projects are increasingly drawing opposition from environmental activists and local residents who say they are ardent supporters of clean energy.
Their objections range from a desire to keep the land unspoiled to protection for endangered species to concerns that their views would no longer be as beautiful.
Unlike past fights between polluting industries and environmentalists, this one pits people who say they want more renewable power against companies that want to generate it.
.
It threatens to significantly slow efforts by the Biden administration and businesses to fight climate change by reducing America's carbon emissions.
Of course, there are one of two additional problems with solar energy:
.
In recent years Chinese manufacturers have come to dominate world output in solar panels and components. The conventional wisdom within the renewable energy sector, until recently, was that China had taken over the market because its companies were more efficient, with better automation and more reliable supply chains.
.
But events over the last few months make clear that there have been some other factors working in China's favor: cheap coal, heavy Chinese government subsidies allowing for the dumping of solar panels on foreign markets, and the use of forced labor in conditions described as "genocide" and "slavery."
I wonder what Australia's anti-coal children think about solar's little slavery problem. Back in Nevada, there's a touch of lithium trouble:
.
An extremely rare wildflower that grows only in Nevada's high desert where an Australian mining company wants to dig for lithium should be protected under the Endangered Species Act, the U.S. Fish and Wildlife Service said Thursday …
The conclusion announced on Thursday that federal protection is warranted could jeopardize Ioneer Ltd.'s plans to build the mine halfway between Reno and Las Vegas.
.
It also ups the ante in an early test of the Biden administration's ability to make good on promises to protect public lands and their native species while at the same time pursuing an ambitious clean energy agenda that includes bolstering production of lithium needed for electric car batteries.
.
Drive a Tesla, kill a precious wildflower. Hey, we've finally got one good reason to go electric.