Every day more garbage like this.
White women shouldn't "legitimise criminal punishment" by putting black rapists behind bars, because that harms blacks and other "marginalised" savages.
Oxfam – White women root cause of sexual violence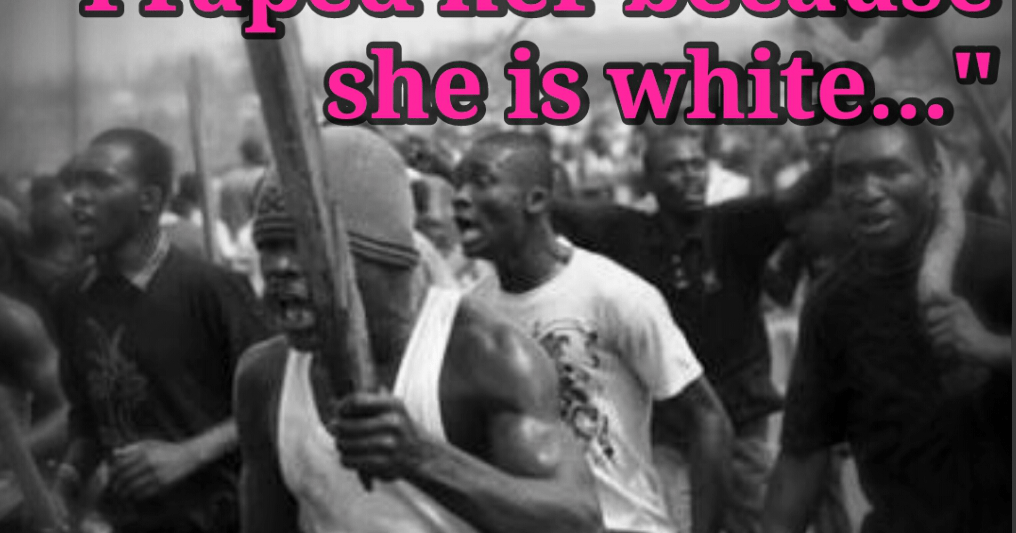 An Oxfam staff training document says "privileged white women" are supporting the root causes of sexual violence by wanting "bad men" imprisoned.
.
Related:
In the aftermath of the 2010 Haiti earthquake, Oxfam sent a team of 230 to help the homeless and starving.
Within months, allegations surfaced of senior staff using prostitutes – some of whom may have been under 18. 
Roland van Hauwermeiren, head of the charity's Haiti mission, was accused of paying teenage girls between £70 and £140 a time for sex at his hilltop villa known as the Eagle's Nest.
Scandal: Roland van Hauwermeiren was accused of paying teenage girls for sex
Former staff told the Mail in 2018 that Mr van Hauwermeiren, a 68-year-old Belgian, 'loved young girls'. Instead of being dismissed, he was offered a deal to resign if he cooperated with the investigation.
Back to the story:
'The message seems to be a woman who reports rape is a contemptible white feminist': Outrage at Oxfam staff training document blaming 'privileged white women' over root causes of sexual violence
Four-week 'learning journey' was compiled by the British charity's LGBT network
Claims that mainstream feminism supports 'the root causes of sexual violence'
Oxfam – recently linked to several sex scandals – said it was not official policy
Extracts on PowerPoint taken from book by gender studies expert Alison Phipps 
A lawyer today accused Oxfam of suggesting reporting rape is 'contemptible' after a training document said 'privileged white women' were supporting the 'root causes of sexual violence' for wanting offenders jailed because it disproportionately affects minorities.
The charity, which has been hit by a slew of sex scandals including claims that employees used teenage prostitutes in Haiti, compiled the PowerPoint presentation through its LGBT network after the group complained to bosses that the debate about women's rights was part of a 'patriarchal and white supremacist narrative'.  
Accompanied by a cartoon of a crying white woman, the PowerPoint claims that mainstream feminism supports 'the root causes of sexual violence by painting white women as 'victims' and that this, in turn, justifies excessive punishment for 'black and other marginalised people'. 
Naomi Cunningham, a discrimination and employment law barrister, said the training  – which uses extracts from a book written by Sussex University gender studies professor Alison Phipps – had shocking implications. 
'The message seems to be that a woman who reports a rape or sexual assault to the police and presses charges is a contemptible "white feminist",'  she told The Telegraph.
She added: 'I think any woman could make an arguable case that this has created or contributed to "an intimidating, hostile, degrading, humiliating or offensive environment", which is how the Equality Act defines harassment.'   
Here it comes:
Alison Phipps: Gender studies professor whose controversial research inspired Oxfam
Universities should be purged of gender studies professors.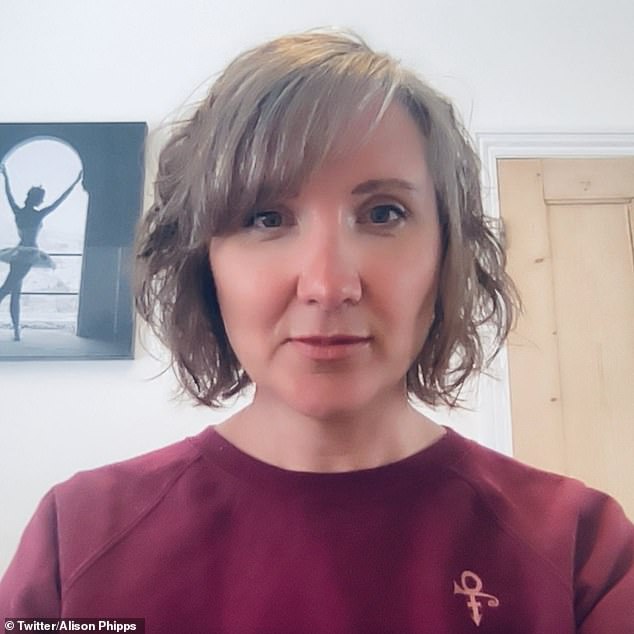 The Oxfam training manual recommends read Me Not You: The Trouble with Mainstream Feminism, a book by Alison Phipps, a professor of gender studies at Sussex University.
The academic, who previously lectured at Cambridge and Brighton, describes herself as a political sociologist 'focusing on mainstream Western feminism, especially movements around sexual violence'. 
She has been at Sussex since 2005, and was previously Chair of the Feminist and Women's Studies Association UK and Ireland from 2009-2012. 
She has since become highly critical of mainstream feminism, claiming it 'perpetrates white supremacy'. This is due to her belief that 'women's safety' is used as an excuse to harshly punish perpetrators who are people of colour or adopt harsher border restrictions. 
Today Professor Phipps strenuously denied that any of her work discouraged sexual assault victims from coming forward. 
She told MailOnline: 'I can't comment on the Oxfam training materials as I haven't seen them, but my book is grounded in a long tradition of feminist thought and politics that sees criminal punishment as part of the problem and not the solution.
'I would never tell a survivor of sexual violence what to do, but I would like us to have better choices than criminal punishment, media exposure, or silence.' 
Read it all.