Children in Bradford "remain unprotected" from sex exploitation, a new report looking into abuse over two decades has said.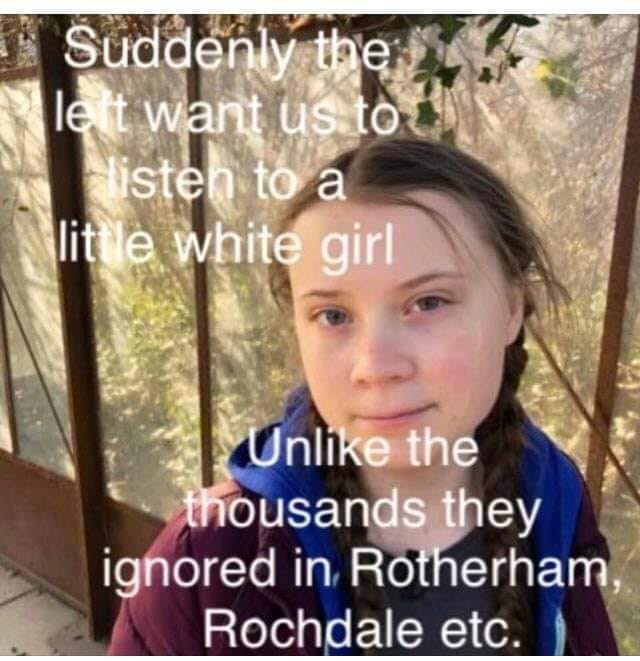 Vulnerable girls were not protected from horrendous abuse because authorities incl police did not want to appear racist. The grooming gangs scandal is one of the most shameful episodes in modern British history.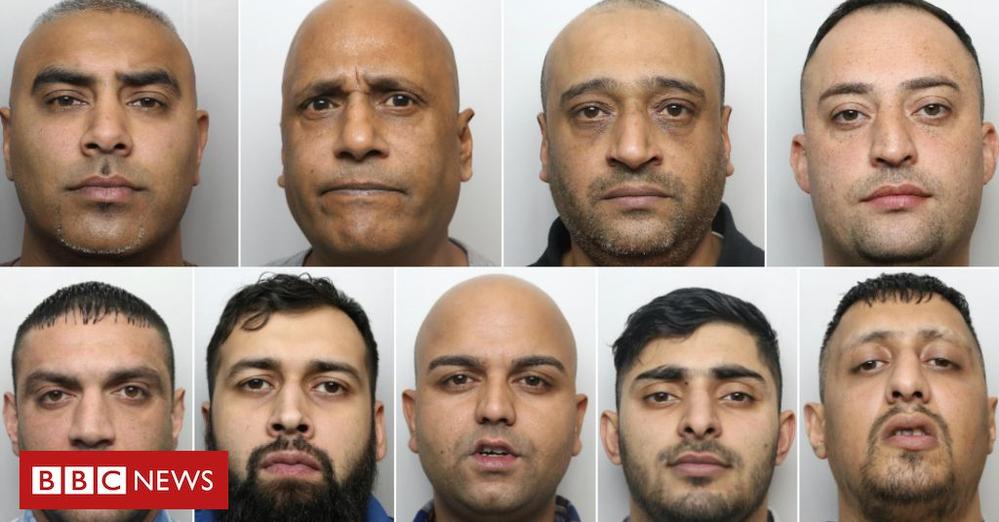 The independent review of five cases in the Bradford district since 2001 has found that "children suffered abuse no child should have to experience".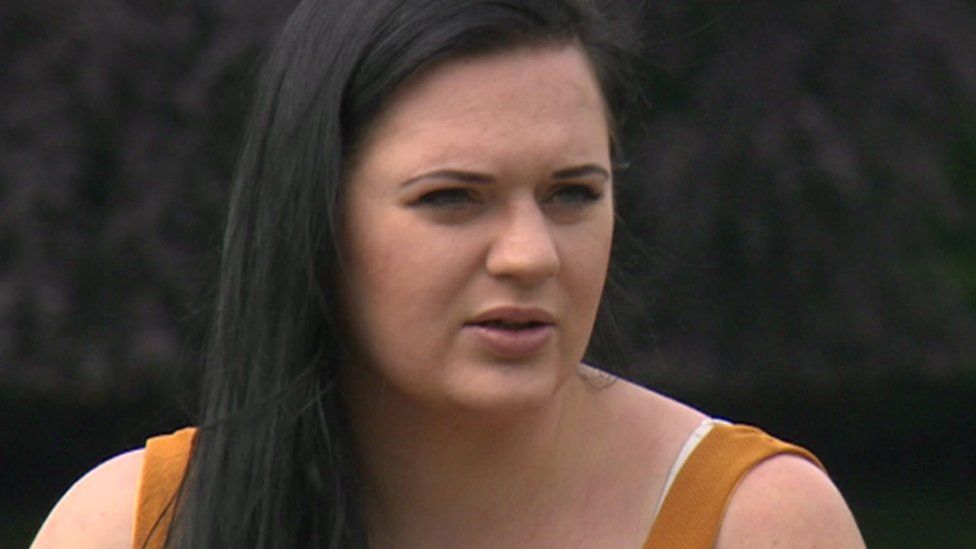 Victim Fiona Goddard said the council and police had chances to "nip it in the bud" but "never did".
The Bradford Partnership said it "fully accepts more needs to be done".
Author Clare Hyde said it "makes difficult and, at times, distressing reading.
"The children suffered abuse no child should have to experience, and in most cases had suffered other traumas and abuse long before they were sexually exploited."
The report noted that while there had been "considerable work" done in relation to child sexual exploitation (CSE), there were still "lessons that need to be learned" and the response to some victims was "not yet good enough".
It added that despite "significant improvements" in understanding and responding to more recent cases of CSE, some children "remain unprotected while some perpetrators remain unknown and unchallenged".
'Never followed up'
Fiona Goddard, who was groomed and sexually abused by gangs of men from 2008, said she was failed "multiple times" by social services and police.
"I reported it multiple times – physical abuse, sexual abuse or rapes – and they were never followed up on."
The 27-year-old, who has waived her legal right to life-long anonymity, said most of the girls in the care home where she lived were victims of child sexual exploitation.
Previous blog entries:
"Our" Thailand
Hundreds of Syria jihadis 'back in UK'
About 250 British-based extremists who went to fight in the civil war in Syria are thought to have returned to this country.
80 teenage girls and vulnerable women victims of sexual exploitation
Newcastle Sex Ring Update: 30 Arrested, 80 Possible Victims
Nothing to do with Islam, its like… sex slavery is unislamic, or something. Apart from the fact that their names are Mohammed, Muhammad, Mahmud, Ahmed, they come from different countries, so it can't possibly be that they have something in common, right?
Police officers in Newcastle involved in the investigation Operation Sanctuary have now arrested 30 people on suspicion of conspiracy to rape following raids over the past two weeks.Women and teenagers with addiction problems and learning difficulties are among those police believe have been targeted by men for sex. Northumbria Police now have a list of 80 teenage girls and vulnerable women they now need to speak to who they believe are either victims or witnesses of the sexual exploitation.In the first operation 27 people were quizzed by police, including two women. Three further arrests were made on February 4. All of them are currently on bail pending further enquiries.
Deputy Chief Constable Steve Ashman said police now had the names of 80 women, who are either alleged victims or witnesses to abuse, and they will attempt to contact them with the help of voluntary organisations.He said all the women and girls involved are linked by their extreme "vulnerability" and may have been under the influence of alcohol or drugs and then subjected to sexual assault or rape. He added that the alleged victims may have frequented business premises in the city which brought them into contact with men and taxis used to transport them to different addresses.
He said: "The women and girls we've identified so far are all vulnerable in some way, this is the common factor. It could be they have a chaotic lifestyle, a drug or alcohol addiction or are, or have been, in care. Members of the public may recognise this description as a person they know – someone vulnerable who is potentially involved or at risk of being taken advantage of. These are crimes that are happening behind closed doors, in local areas, and it is likely that people living nearby recognise the behaviour we're describing."It could be groups of men going into properties with teenage girls or young women. They may see women under the influence of drink or drugs who may appear distressed."
"The one thread through this is vulnerability. Vulnerability by an addiction to alcohol, or substance misuse, in some cases the women will have learning difficulties."Those involved are teenagers and women of various ages with some younger females in the care of a local authority or having recently left care."
The sex crime investigation is centred around Newcastle's Westend area. Which just so happens to be the part of Newcastle where there is a large amount of Muslims living. Paedophiles targeting the most vulnerable to abuse. Giving alcohol and drugs. Particular reference to taxis and take aways. Meetings with community leaders to ask for support. Does it ring any bells……..Rochdale!! Â This has Muslim involvement written all over.
A visitor to the site left the comment below which also appears to add weight to the theory of Muslim involvement
I was told by someone in the know with a reliable source of information,that the perpetrators in the spate of recent arrests over alleged rapes and grooming of vulnerable girls in Newcastle are of eastern European and Asian origin and some of them work for a well known taxi company and have since been suspended or sacked.This is of course only hearsay,at this stage but it seems to be pretty well common knowledge.It does seem strange though,does it not that the Police are continually saying to the press that those arrested are from various backgrounds and not from one community, and if it is true that taxi drivers are involved then how come there is no danger to the general public ? would you be happy with your daughter or wife getting into a taxi with a potential abuser, I also wonder why are suspects in these sort of cases granted bail,what is to stop them disappearing into other parts of the country where there is also many different communities to afford them shelter.
This weekend police are appealing to the city's taxi drivers, business, restaurant and take-away owners and hotel and bed and breakfast managers to report anything suspicious. They will also be handing out information leaflets to encourage people to come forward if they have information.
DCC Ashman said: "We need people to report this to us – we can't do this alone. We all have a collective responsibility to make our communities a no go area for this type of behaviour. If it doesn't look right, if it just feels wrong, then ring us
 British female terror groupies queuing up to marry jihad fighters in Syria
An increasing number of British women are travelling to war-torn Syria to marry jihadists from the UK, with some seeing them as leading a 'perfect life'. (Vlad)
Continued:
The report also detailed abuse set out by another victim, known as Anna, whose social worker recommended she be placed in the foster care of the parents of the man who was abusing her.
While living there, she became pregnant at the age of 15 and went on to marry him in an Islamic wedding, which she says was allowed by the authorities.
The report stated: "While in the 'care' of these adults, she was subjected to further sexual abuse and exploitation, domestic abuse, including assaults and coercion and what we would now recognise as domestic slavery."
Anna said agencies had "just ignored the abuse" and it had "destroyed her childhood".
Ms Goddard said: "This review talks about five people, but what about the hundreds of others who deserve the same apology and to see the failings written down in black and white?"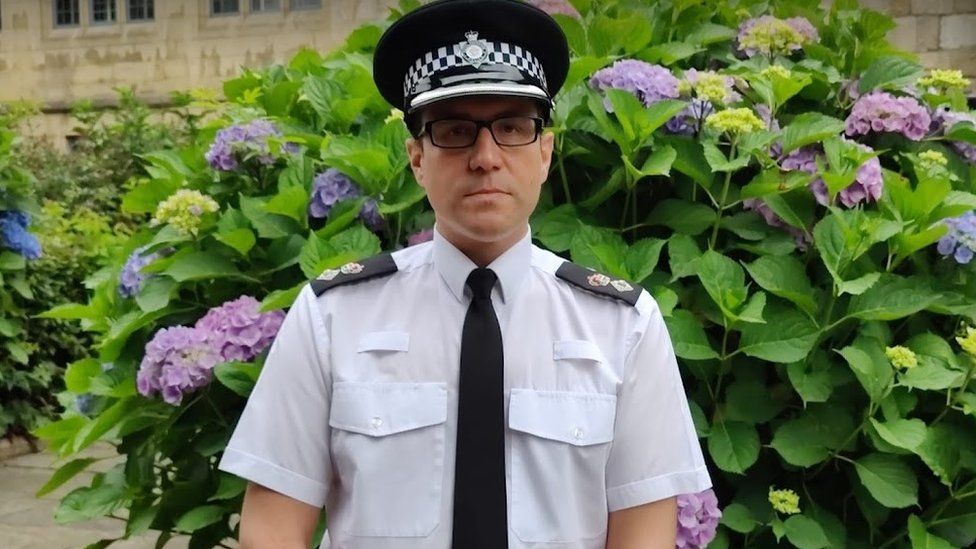 In a joint statement responding to the review, the Bradford Partnership, made up of Bradford Council, West Yorkshire Police's Bradford district commander and Bradford District and Craven Clinical Commissioning Group, said: "We want to apologise to the young people identified in this report and any others where the actions of agencies in Bradford has failed to protect them from child sexual exploitation."
It added: "This crime must not be tolerated. All the partners in our district are committed to protecting our children and to working with the police to bring perpetrators of this crime to justice."
'Vast improvement'
Mark Douglas, strategic director of children's services at Bradford Council, said the authority had learned "an awful lot about about child sexual exploitation".
He added: "I think we have learned as a system and we are much better placed and much more robust in our response to these circumstances."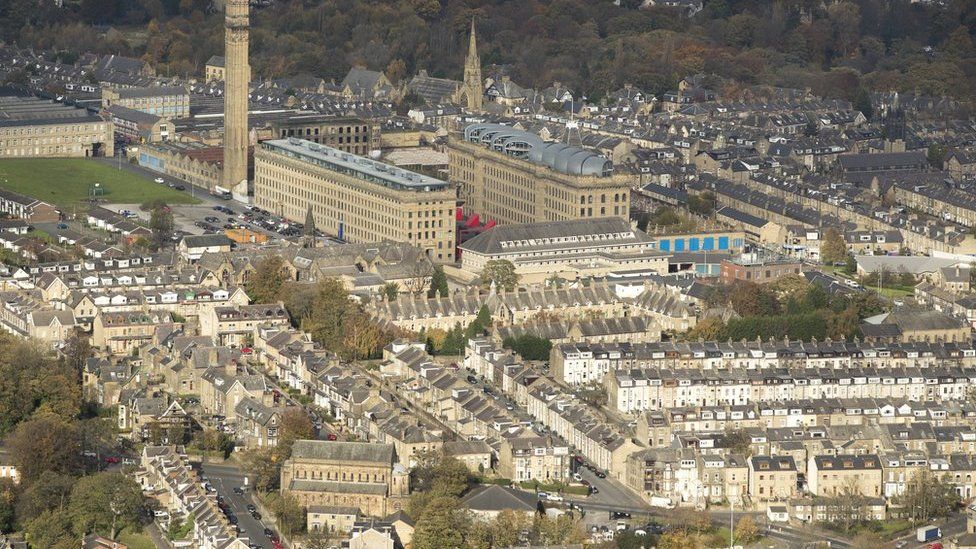 Daniel Greenwood, Ch Supt Bradford District, said the report acknowledged there had been a "vast improvement" in the way police had responded to CSE and to those at risk.
"Where we have the opportunity to identify perpetrators, we will take all reasonable steps that we can to identify them, arrest them, and to work towards a successful prosecution through the courts," he said.
'People let down'
Nazir Afzal, the former chief crown prosecutor in the Rochdale grooming gang cases, said the new report's findings were "deeply depressing but unsurprising".
He said while a full inquiry would reveal the true scale of the problem in Bradford he would rather "we get on with fixing the problem".
"That means dealing with the professionals' inability to recognise and respond to abuse…It means putting the children at the centre of our response and that means believing them and acting upon what they're told.
"Whatever inquiry we have, it will tell us the same thing: information was held by one agency, one person, and wasn't shared with another person – and that means those people were let down."
In 2019, nine men were found guilty of offences including rape and inciting child prostitution after a trial lasting more than six weeks.
During the trial, the court heard the grooming and abuse began in 2008 when the girls were aged 14, living in a children's home in Bradford.
The jury heard staff could not physically prevent the girls leaving the home but they were aware one of the girls was "being picked up by multiple Asian males in smart cars".