Censorship in the Age of Corona Fascism
Facebook is targeting conservative voices and asking them if they need 'support' after being becoming 'extremist' in its latest overreach on free speech and censorship which users say is patronizing and offensive.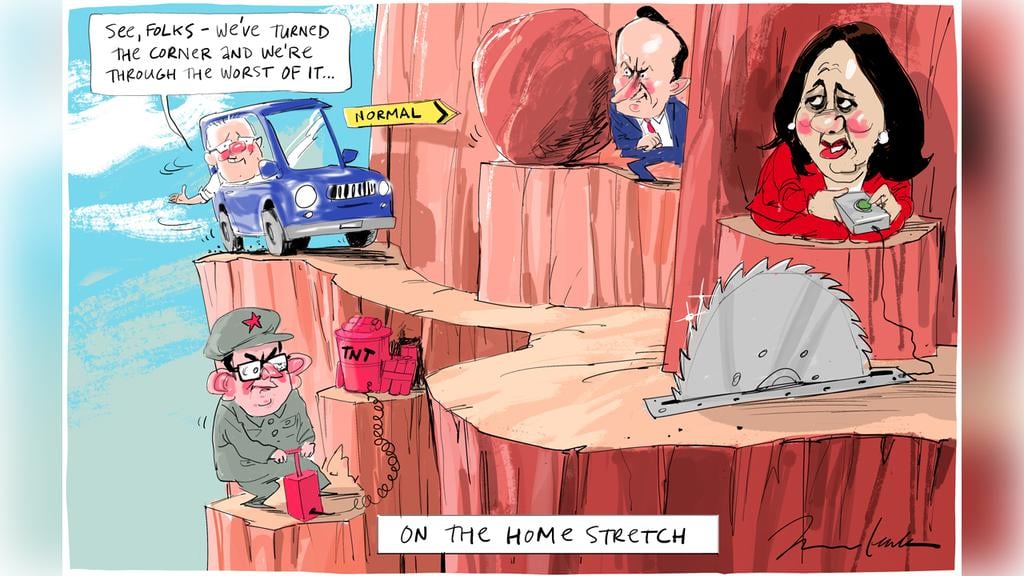 Sky News host Cory Bernardi says Australia's "pathetic premiers" hide behind health bureaucrats when shutting down borders "on a whim" and says medical experts "haven't graduated from the school of common sense" despite holding degrees in medicine.
"We, you and me, are being treated like mushrooms; we're kept in the dark, fed a pile of manure by these weak leaders and their human political shield," he said.
This is quite a thing. Here is a link to a detailed FDA seminar on the mRNA shots for Covid.
This is from October 22, 2020. This means they KNEW THESE RISKS BACK THEN!
Gates of Vienna
Harald Laatsch is a politician for the AfD (Alternative für Deutschland, Alternative for Germany).
Many thanks to Hellequin GB for translating this article from PolitikStube:
Harald Laatsch: How to build a totalitarian state

We have been held captive for more than a year by a plan that has never had the effects it was thought to have had.

All relevant groups are in the same boat. Political parties, media, churches, trade unions, associations and authorities. They all work in perfect coordination. If you look at the definition of fascism, you'll feel embarrassed.

There is neither an overuse nor an overload of the health system, but a conspicuously high rate of vaccination damage and death. Coordinated on how things are going, the media report completely uncritically, almost propagandistically positive about the measures.

In the meantime, other states have long since proven that the threatened scenario with millions of deaths does not exist. The Swedes are leading the way, and they have good reason to do so.

We have been led to believe such a dramatic scenario before, but at that time nobody in Germany went with it: the swine flu. The initiator, same as this time: Drosten [the virologist Christian Drosten].

Back then, the Swedes were more gullible and let themselves be herded like sheep. The result? A high incidence of adverse effects from the vaccine that caused permanent trauma. The Swedes have learned their lesson.

But let's come back to the establishment of a totalitarian state or, to make it clearer, the continuous building of a dictatorship. While even old people are beaten down with the most brutal police violence when there is even the slightest suspicion of protest and commitment to freedom and rights, criminals are unhindered when dealing drugs in public or forcing themselves as commuters onto public transport. How does that fit together?

Not at all! Nor does it have to, because the media arm of the dictatorship is in the boat. A particular pioneer of this practice is the media arm of left-wing extremism, the Tagesspiegel. Their attacks on the free world range up to an unbelievable derailment against #Lockdowneverything.

Free opinions must be suppressed by all means. People who express them must be turned into persona non grata; that seems to be the slogan and mission. Optionally, fighters for freedom are called right-wing radicals, Covidiots or even anti-Semites. The connection no longer needs to be established, it is simply asserted in unison.

Anyone who thought we would have to file a lawsuit was thwarted by an amended infection protection ordinance, because the lawsuits had quite considerable success. So the citizen has only the constitutional complaint, the Federal Constitutional Court — but wait, this hope is in vain.

Because the new president of the court, which was formerly supposed to protect our constitution, which often succeeded after a fashion, with Solomonian instead of constitutional-oriented judgments, is the CDU MP Harbath. With him the ultimate authority of the sovereign was undermined. He is a vicarious agent of the FDJ [Free German Youth] specialist [Merkel] in agitation and propaganda and therefore a coffin nail of the FDGO [Constitution].
U.S. Bullshit Propaganda on Steroids: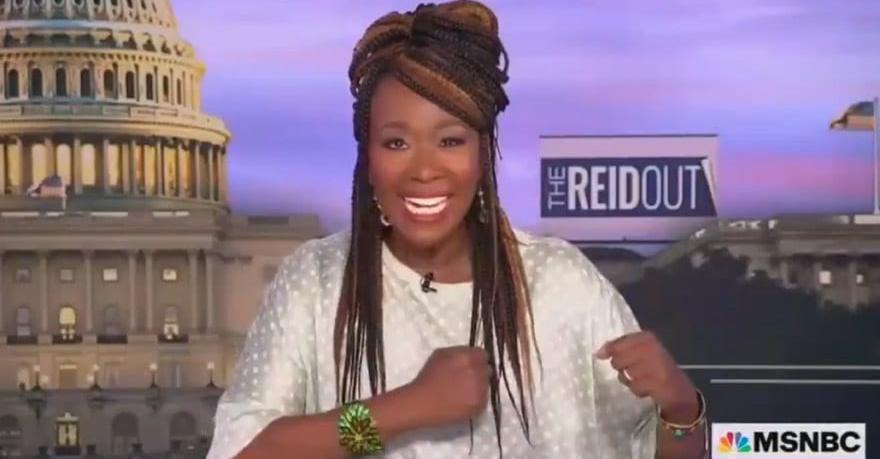 Putting dumb N*gga bitches on TV is just annoying.
REID: "50 National Guard troops are being deployed in response to Greg Abbott's plea for more border security for a non-existent crisis…"
REID: "50 National Guard troops are being deployed in response to Greg Abbott's plea for more border security for a non-existent crisis…"