Not a bad crowd for a sunny Saturday afternoon in Cairns: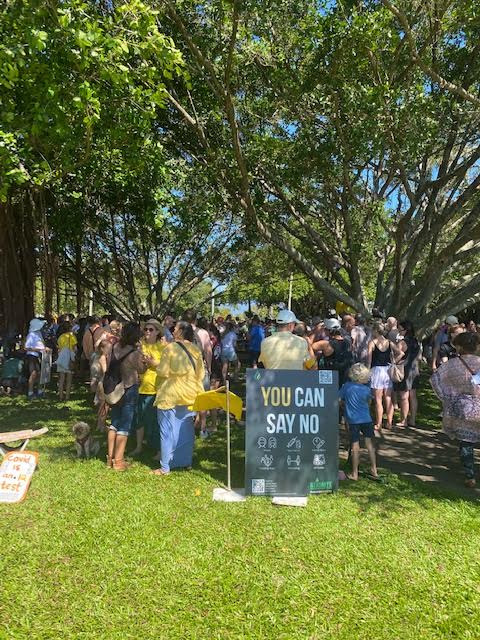 Enough is enough. No end in sight to government overreach.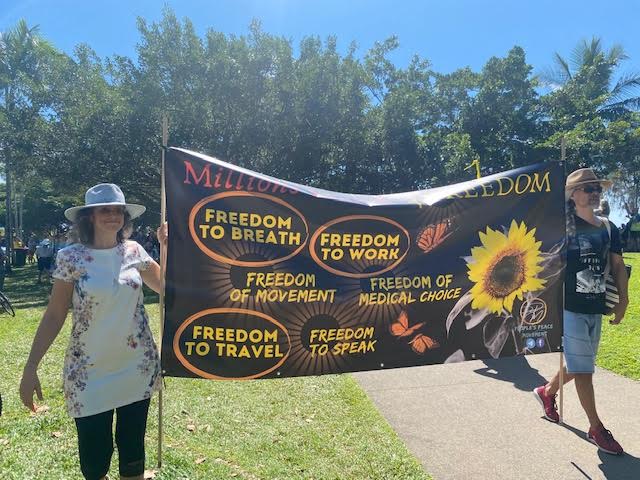 The government's biggest fear is a nation of people who refuse to be afraid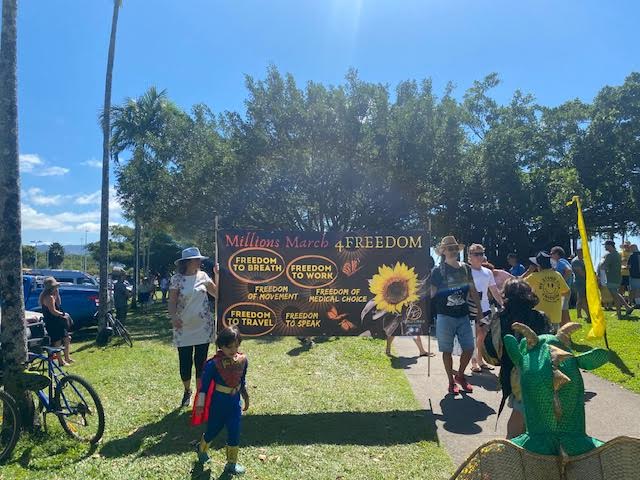 Well, at least there was no police harassment.
On the other side of the world, in NYC, they're trying to bring masking back:
Are we really doing this again? Are we really talking about returning to masking? Again?
Last weekend, Los Angeles County reinstituted its mask mandate for indoor settings. More than 60 percent of the county is fully vaccinated, but the mandate applies to both vaccinated and unvaccinated people. 
France:
Pro Freedom marches round the world….looking forward to seeing scenes later on in France 🇫🇷 https://t.co/cZW2KLH2dh

— GillianF (@FlavellG) July 24, 2021
Sydney:
Australian anti-lockdown protestors violently clash with police pic.twitter.com/IqGqgw6zQN

— Camus (@camus37) July 24, 2021
UPDATE: NSW Police confirmed 57 people have been arrested and charged at the #SydneyProtest, which was in breach of public health orders. More than 90 infringements have been issued. #9Newshttps://t.co/38JMu6iGng

— 9News Australia (@9NewsAUS) July 24, 2021
They'll tell you there is only one way to get out of lockdown; accept your subjugation, bankrupt yourself, sellout your future, take the experimental vaccines and give them to your children, cover your face even when it makes no sense to, tell us everything about where you go and when, subsist on the handouts we give you and shut up.
.
They are wrong, there is another way. The vulnerable have had their vaccinations and others who want it have had an opportunity to receive it. We must stop all lockdowns, contact tracing and obsessive compulsive avoidance and confront the virus. Vulnerable people need to take whatever measures they see fit to protect themselves and they should have our support to do so if they want that support.
.
We need to take back the freedom that the Government has arrested from us. They made these decisions on our behalf, but we have built a rod for our backs with our compliance. They use the data we give them to justify these actions; what will they do if we starve them of it?
.
You can't protect people who refuse to accept it. We can tell them with our actions that we accept the risk because our liberty is worth more than their so-called 'safety'.
Do you feel safe following their plan? I sure as hell don't.