We are so screwed. We have allowed incompetent Health bureaucrats to take over.
ABC Radio: Professor Robert Clancy backs ivermectin as a COVID-19 treatment
.
Oxford University is going to investigate the effectiveness of ivermectin as a COVID-19 treatment.
.
Emeritus Professor Robert Clancy, an immunologist at the University of Newcastle, tells Paul Turton that he believes they'll find the drug useful, and that it will become part of our coronavirus response."
From ABC radio Newcastle's Drive program.
Mark Levin calls 200,000 COVID-19 deaths 'biggest lie this century'
"Two hundred thousand people died who may have had the coronavirus, but less than 10,000 died from and only from the coronavirus," asserted Mr. Levin, a conservative commentator lauded often by Mr. Trump.
Mr. Levin cited as proof a report published by The Christian Post last month which said only 6% of coronavirus-related deaths in the U.S. mention COVID-19, the disease it causes, as the sole cause responsible.
Heavily armed police on the streets forcing people to stay home
Media controlled spreading fear & propaganda
Censorship of dissenting opinion
Army at state borders checking ID's
Mandatory 💉 starting

It's a medical/military coup by health bureaucrats whom have taken over pic.twitter.com/clshW4az5W

— Craig Kelly MP (@CraigKellyMP) July 6, 2021
SKYNEWS.COM.AU
Were doctors free to prescribe Hydroxychloroquine, 'we wouldn't need the lockdowns' 
Hydroxychloroquine is a lawful drug which "doctors have been able to prescribe for over 60 years" yet bureaucrats have stepped in and overridden the ability of Australian doctors to prescribe it to their patients, says Liberal MP Craig Kelly. "This is the most insane thing that I've ever seen in my life," Mr Kelly told Sky News host Alan Jones "The evidence is now overwhelming; it rolls in day after day after day." Mr Craig said in the last 24 hours, a peer-reviewed study published in the Lancet said "overall mortality was lower in the hydroxychloroquine group than in the group that didn't receive hydroxychloroquine." "Yet we still have this ban preventing Australian doctors from prescribing this drug to their sick COVID patients," he said. "With the weight of evidence going on, anyone who tells you that hydroxychloroquine, there is no evidence for it, or it's dangerous, is either lying or they're a fool." Mr Kelly said "if these bureaucrats get out of the way and give the freedom back to the doctors" to prescribe hydroxychloroquine again, we wouldn't need the lockdowns and we wouldn't have "all the pain and suffering we are seeing around the nations". Mr Jones added "people are dying as a result of the ban in this country".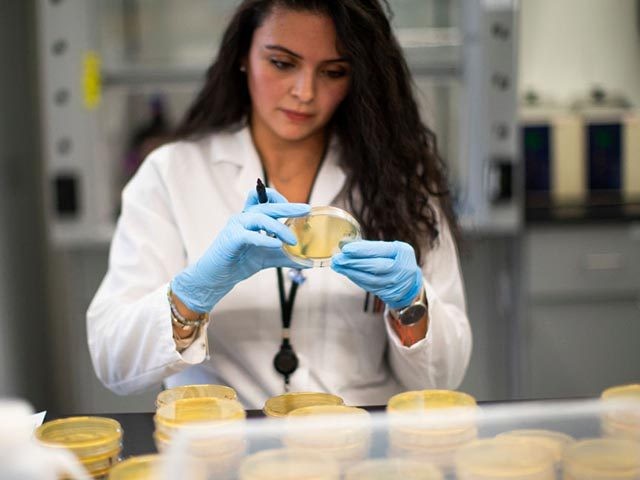 Nevada is now the 7th state to quietly reverse their decision to block HCQ prescriptions for COVID-19. Physicians in Nevada can now once again prescribe HCQ as they deem necessary.

Governors lied & restricted medicine that could have saved lives. They should be held accountable. pic.twitter.com/MLtB1dPt5x

— Dr. Simone Gold (@drsimonegold) September 16, 2020
Britain plans to withhold cash from World Health Organisation until the UN body finds out where coronavirus came from as WHO is accused of being too soft on China – as Boris Johnson plans 30% funding increase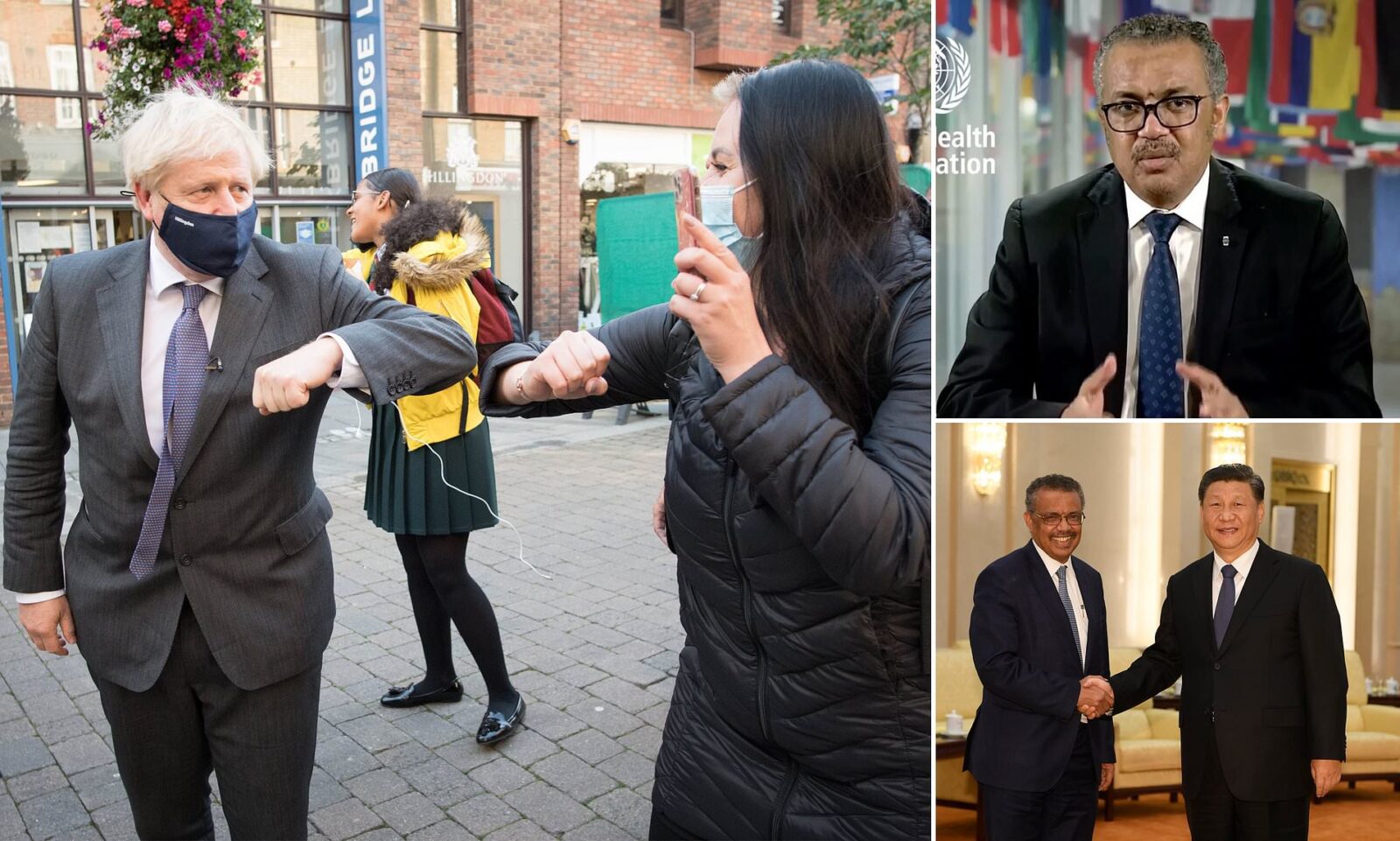 Pathetic. So he threatens them  -really? And at the same time he offers them more money. BoJo is a Flake.
Boris Johnson announce a 30 per cent increase in the UK's support for the WHO
It is understood that the funding will be conditional on cracking down on China
US President Donald Trump has also said he will withdraw funding from the WHO
Britain will hold back part of its contribution to the World Health Organisation until the international body gets to the bottom of the origins of the coronavirus in China.
The Prime Minister will today announce a 30 per cent increase in its support for the WHO over the next four years, costing £340million and making the UK one of the largest donors in the world.