"I demand that peaceful protesters, patriotic, freedom-loving men and women, never ever be fired upon in this country, ever again." #GeorgeChristensen
"We demand that our freedoms be restored and I demand that peaceful protesters patriotic freedom-loving men and women never ever be fired upon in this country ever again."

Christensen Condemns Police for Shooting Civilians Protesting for Freedom https://t.co/xxJUA8lsO1

— Caldron Pool (@CaldronPool) August 24, 2021
"Timid men prefer the calm of despotism to the tempestuous sea of liberty." Thomas Jefferson
"If you have a loved one you believe is going to protest this weekend, you are obliged to talk them out of it. If you know someone who attends an illegal gathering this weekend, you must call crime stoppers."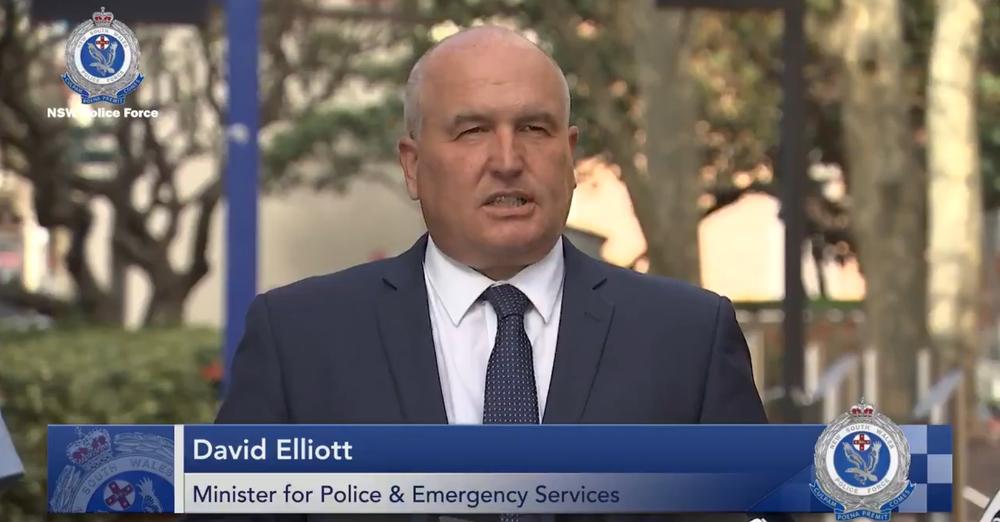 There is another Freedom Rally planned this weekend to protest against lockdowns and other health measures, such as vaccine passports and mandated vaccination – all of which are claimed to be a violation of Australia's Constitution.
Too afraid to organise the event openly on social media, Australians have been using encrypted message apps such as Telegram to join the global protest against Covid restrictions.
Police have become aware of these arrangements and warned that protesters will face huge fines and potential jail time if they exercise their Constitutionally protected right to peaceful political communication.
"The lockdown strategy being pursued by the Berejiklian government has destroyed the jobs of 142,000 people in NSW since May."
142,000!!
Another video from Australia goes viral. What's been normalised here is seen as terrifying by many around the world.
Teenage boys handcuffed & fined $1,000 each for being on a beach together. Media's complicity in this lunacy cannot be overstated. https://t.co/pS6u7dQveA

— Rita Panahi (@RitaPanahi) August 23, 2021
The mainstream media refuses to show what really happened at the #melbourneprotests yesterday.

So it's up to you to pass it on.

RT FOR THE WORLD TO SEE!

https://t.co/zkoN6PYDv4

— Avi Yemini 🇦🇺🇮🇱 (@OzraeliAvi) August 22, 2021
These people are too stupid  hold public office:
"It may be that we actually have indoor mask wearing for years…" https://t.co/refY921B3f

— Caldron Pool (@CaldronPool) August 24, 2021
Woman draped in the Australian flag standing in a doorway by herself gets monstered by Victoria Police thugs, pushed against the door and screamed at. Gutless criminal abuse. pic.twitter.com/VudmTOPgyY

— 🇦🇺Take the Red Pill🇦🇺 (@Inferno0696085) August 21, 2021