Thu shalt not question "the science"
The political clown gallery in Canberra gangs up against George Christensen, and the press gallery, the palace eunuchs, howl along in unison:
Parliament has condemned demands from outspoken Nationals MP George Christensen to "end the madness" of lockdowns after a furious debate that brought Liberals and Nationals together with Labor to denounce his call.
SMH.COM.AU
.
Morrison joins Albanese to condemn George Christensen's mask views
Parliament has condemned demands from outspoken Nationals MP George Christensen to "end the madness" of lockdowns after a furious debate that brought Liberals and Nationals together with Labor to denounce his call.
Prime Minister Scott Morrison voted for a motion from Labor leader Anthony Albanese to condemn Mr Christensen after a heated row over the threat of misinformation that could undermine attempts to stop infections and deaths.
.
Read the whole thing below the fold.
NewsCorp has gone to the dogs. After lengthy vaxx promo, the article comes to the heart of the matter, telling us the "anti-vaxxers" have no case. But they do.
In her original Facebook post, Ms Holland said vaccinated people would have to wait a minimum of two weeks after vaccination before attending her clinic due to "the shedding of spike proteins" caused by "these experimental treatments".
While Mr Morrison and Mr Albanese clashed over the response to the pandemic, the Liberals and Nationals voted with Labor and crossbenchers on the motion, with no MPs speaking to support Mr Christensen, who represents the electorate of Dawson in Queensland.
"This House condemns the comments of the Member of Dawson, prior to Question Time, designed to use our national Parliament to spread misinformation and undermine the actions of Australians to defeat COVID," Mr Albanese said.
The motion was carried on the voices, with MPs saying "aye" and nobody saying "no" and no division required to record the voting position of individual members.
RELATED ARTICLE
Mr Christensen angered others in the House of Representatives by making a speech before Question Time saying it was time to "stop spreading fear" about COVID-19 because only three people out of a thousand ended up dying if they caught it.
"Masks do not work. Fact. It has been proven that masks make no significant difference in stopping the spread of COVID-19," he said.
"Lockdowns don't work. Fact. Lockdowns don't destroy the virus but they do destroy people's livelihoods and people's lives.
"Domestic vaccine passports are a form of discrimination. Fact. We are all human beings; nobody should be restricted from everyday life because of their medical choices."
Mr Albanese rejected those claims within minutes and later launched a speech to repudiate the Nationals MP, putting a motion that forced Mr Morrison and his ministers to decide whether to allow speeches on the subject.
After Mr Morrison consulted with Industry Minister Christian Porter, the leader in the House, they allowed the debate, an unusual move when the government often denies its opponents leave to speak on other motions.
Mr Albanese challenged the Prime Minister and his colleagues to reject the claims from their colleague given the concerns in the community about rising case numbers and deaths.
Case numbers are fraudulent and deaths are very few if any.
"I'm scared and Australians are scared of COVID – there is fear because they're fearful of something that's scary," he said.
Fear is the stock in trade of political traitors.
.
"This is having an impact. People are dying. People are getting sick. There are almost 30 people who are in hospital today on ventilators – kept alive on a machine."
30 people in a country of 25 million where the flu was disappeared, mysteriously.
Mr Albanese argued the government had allowed Mr Christensen and others to spread disinformation for too long, linking this to a wider government failure to buy enough vaccines and keep infections down.
Labor backbencher Mike Freelander, a doctor who represents Macarthur in south-west Sydney, said it was time the Parliament rejected misinformation from Mr Christensen and others in the Coalition, naming Matt Canavan, Craig Kelly and Gerard Rennick.
Mr Kelly, whose electorate of Hughes includes suburbs with high infection rates in south-west Sydney, has criticised the use of masks and called for treatments such as ivermectin and hydroxychloroquine, but his comments have been at odds with health authorities.
The "authorities" have failed us. Those who believe in "authorities" will face a terrible awakening when the truth comes out.
Mr Freelander urged all members of the House to take their responsibility seriously to stop misinformation about the virus, such as Mr Christensen's claim that masks do not work and lockdowns did not stop the virus.
The call for censorship is despicable.
"Imagine if you're locked down in Sydney and you're a tradesman, a manual worker and you're hearing this message from a member of Parliament," he said.
"Imagine what that does to your confidence in the medical advice you're being given.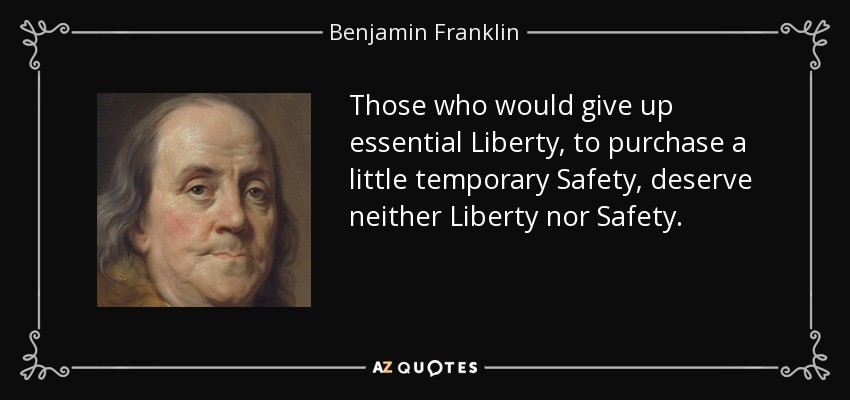 "Now just think about that. All of us in this place have a responsibility to keep people safe."
No. You don't have a mandate to "keep people safe" by ruining their lives. 
Mr Morrison stood by his record on managing the pandemic by noting he had moved on January 20 last year to act against the virus, weeks before public action by the World Health Organisation declared a pandemic. He did not mention Mr Christensen.
"Australia together has saved lives and livelihoods. That is what we have done, and that is why my government doesn't support misinformation in any shape or form," he said.
I beg to differ. The politclowns in Canberra have ruined our lives & livelihoods. They failed us all. Miserably.
"My government will not support those statements where there is misinformation that is out and about in the community, whether it is posted on Facebook, social media, written in articles or in statements."
Nationals leader Barnaby Joyce was not in Parliament – he is in home isolation in Armidale – but said he did not agree with Mr Christensen. "Just because someone has a view, it doesn't mean it's my view," he told The Conversation.
That creep never stood for anything but his own interests.
Nationals MP and former minister Darren Chester rejected Mr Christensen's views, tweeting he did not agree with him, but others were careful not to criticise or even name their colleague.
They are sellouts. Remember their names.
Communications Minister Paul Fletcher was asked four times on ABC TV on Tuesday afternoon whether he disagreed with Mr Christensen but avoided giving a direct answer.