Creepy Joe's Obamunist handlers are making sure that his illegitimate regime does as much damage to the US as possible.
The communist DemRats are destroying America from within.
Tlaib Thinks US "Backed the Taliban"…
Jacinda Tells Taliban to 'Respect Women's Rights'…
Taliban Move Quickly to Disarm Civilians…
Meanwhile, witless Western feminists will continue to don hijabs in solidarity with alleged victims of "Islamophobia," while the real women of Afghanistan suffer if they dare to venture out without a burqa.
Pathetic: Biden Admin Pleads with Taliban to Go Easy, So as to Win Approval of 'International Community'
Rest assured that the "approval of the International community" is their prime concern. (sarc/off)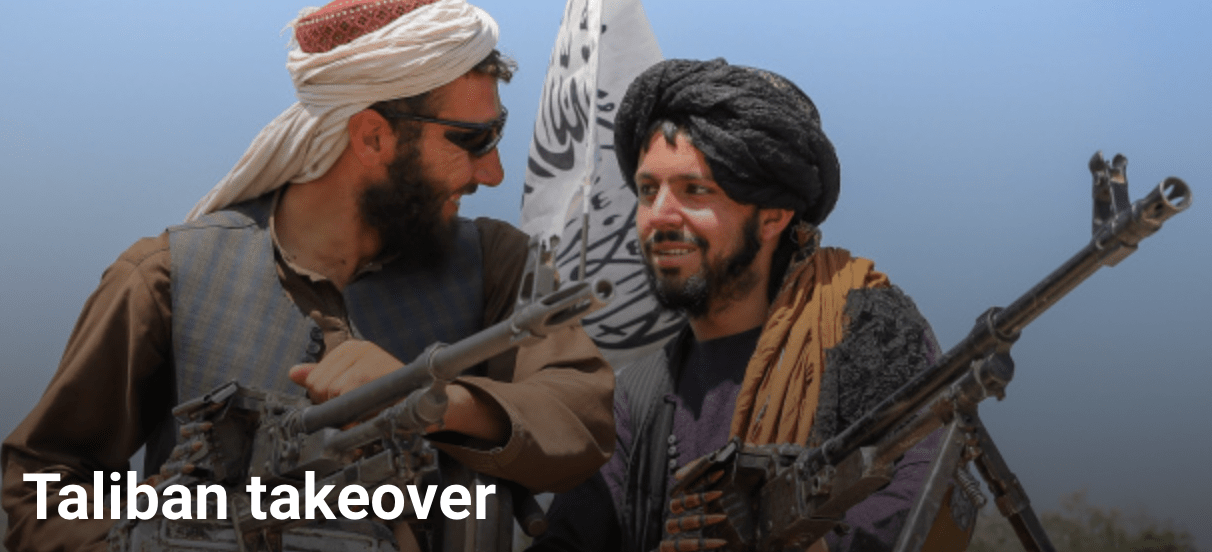 Taliban admits to possible return of amputations, stonings and executions: 'It is up to Islamic laws'
'That is up to the religious followers and the courts. They will decide about the punishment'
Girl Weeps As Taliban Approaches: 'We Don't Count Because We Were Born in Afghanistan. No One Cares About Us.'
Taliban Starts Confiscating Weapons From Civilians

"We understand people kept weapons for personal safety," a Taliban official said. "They can now feel safe. We are not here to harm innocent civilians." https://t.co/5V8jMMjuUP

— Jack Posobiec 🇺🇸 (@JackPosobiec) August 17, 2021
Under an Islamic regime, there are no civilians. That concept doesn't exist.
The Government of Afghanistan surrendered to the Taliban. Afghan President Ashraf Ghani fled the country as the Taliban entered Kabul. David Wood discusses the issue. For the CNN clip used in this video ("CNN reporter enters US base captured by the Taliban. See what she found"), click here: 
Watch this CNN crapchook, a Jacinda Ardern lookalike, wrapped in Islamic garb singing the praises of the Islamic revolution.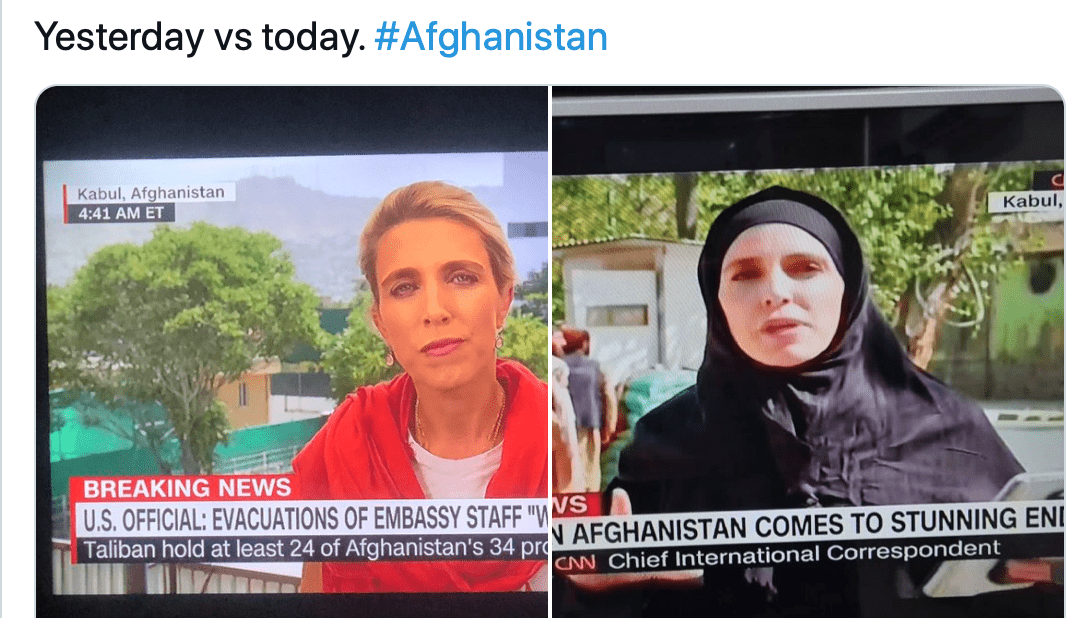 Preemptive submission. CNN leads the deaf & the blind.