The war is on again
Hundreds of families flee fighting between Taliban and resistance forces for the control of final holdout province.
Afghans who studied in the West and returned home tried hard to modernize their country.
By Phyllis Chesler  …Read More…
Afghan's cannot feed themselves? Not to worry. The UN will take care of that. With your money!
The money is to be used for housing, food, other necessities and enrolling children in school.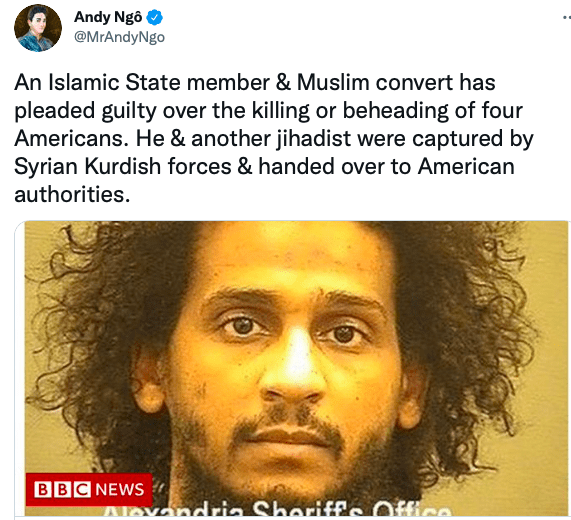 Alexanda Kotey is accused of belonging to an IS cell dubbed "The Beatles" which was involved in kidnappings in Iraq and Syria.
Taliban fighters have been seen wearing United States uniforms and driving military vehicles since taking back the governorship of Afghanistan. Taliban spokesman, Zabihullah Mujahid, said that the occasion was 'Afghanistan's independence day'.
The war is on again:
Al-Qaeda joined Taliban in Panjshir valley offensive: Sources | Al Arabiya English https://t.co/1dO9jyRIdF

— Lara Logan (@laralogan) September 3, 2021