Heads must roll.
This Really Happened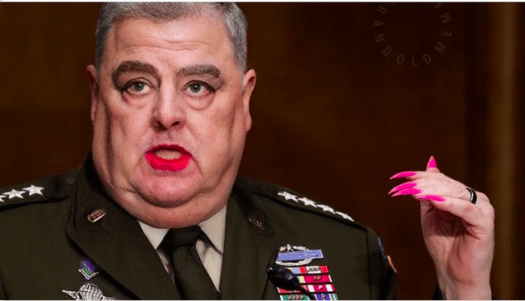 Heads must roll. General Mark Milley needs to be court-martialled. Now.
.
Alexander Vindman was the national security council operative who worked with the CIA to frame Donald Trump by leaking a manipulated transcript of a presidential phone call.   Today he tweeted this about General Mark Milley:
The Lieutenant Col. who broke chain-of-command and usurped his authority is complaining about the Joint Chief's Chairman breaking chain-of-command and usurping his authority.
Yeah, you really can't make this up folks.
CNN and WaPo Write Devastating Articles Outlining General Mark Milley as Leader of Military Coup Against President Trump
.
The headline stories today are large, and so is the background as these issues surface. Context becomes increasingly important as each aspect is reviewed.  As you look at the stories, remember this context (emphasized as a reminder):
♦ TEAM One – The Department of State is aligned with the CIA.  Their media PR firms are CNN, CNNi and the Washington Post. Their ideology is favorable to the United Nations.  Their internal corruption is generally driven by relationship with foreign actors.  References: Hillary Clinton, Clinton Global Initiative, John McCain, Qatar, Muslim Brotherhood, Samantha Powers, Susan Rice, Cass Sunstein, Brookings Institute, Lawfare, China-centric, Senate Foreign Relations Committee, Council on Foreign Relations.
♦ TEAM Two – The White House is aligned with the Pentagon (DoD) and National Security Council (NSC).  Their media PR firms are domestic in nature. New York Times, Politico, etc.  Their internal corruption is generally driven by domestic influence.  References: Barack Obama, George Bush, Wall St, Big Banks, Multinational Corporations, Defense Contractors, FBI (state police), Judicial Branch, and community activists writ large.  [Presidential elections only affect Team Two (nationalism -v- globalism).  In the modern era Team One is independent.]
Today CNN, via Bob Woodward [Article Here] and The Washingon Post, via Robert Costa [Article Here] collaborate on a designed hit against one of the key corrupt actors on Team Two, Joint Chiefs of Staff General Mark Milley.  CTH previously said this was coming: "Look for Joint Chief's Chairman Mark Milley to be the guy who gets canned to protect Joe Biden. Mark Milley knows this is likely."
The framework of the CNN article is that General Milley:
…"called a secret meeting in his Pentagon office on January 8 to review the process for military action, including launching nuclear weapons. Speaking to senior military officials in charge of the National Military Command Center, the Pentagon's war room, Milley instructed them not to take orders from anyone unless he was involved.
"No matter what you are told, you do the procedure. You do the process. And I'm part of that procedure," Milley told the officers, according to the book. He then went around the room, looked each officer in the eye, and asked them to verbally confirm they understood.
"Got it?" Milley asked, according to the book.
"Yes, sir." 'Milley considered it an oath,' the authors write. (read more)
The framework of the Washington Post article paints Milley as even more rogue. A power hungry operator of the industrial military complex, defying civilian oversight: