Not so long ago there was a guy who shot up a mosque in NZ.
Curiously, no one ever worried about a "backlash" then. But now that the perps name is Ahamed Aathil Mohamed Samsudeen…  Ardern has to reinvent her spin machine, totally.
After Jihad Attack, New Zealand Prime Minister Warns of Anti-Muslim 'Backlash': Ardern should be more concerned about preventing more jihad attacks than about a fictional "backlash." But what she is doing wrong is exactly what every other ruler in every other non-Muslim country will do wrong as well.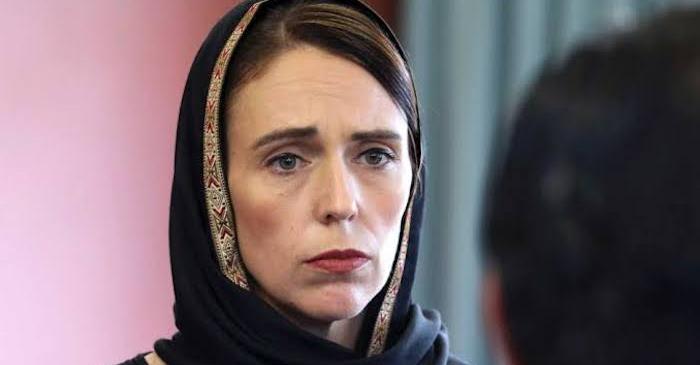 Because obviously the problem here is access to sharp objects. If they're all unavailable, peace and harmony will prevail. Jihad? What's that? "A New Zealand supermarket chain removed knives and scissors from their shelves after an ISIS supporter stabbed 6 people in one of their stores," by Kelsey Vlamis, Insider, September 6, 2021
Will moonbats be satisfied once they have rendered us defenseless by denying us our Constitutional right to bear arms? To learn the answer, let's turn to a country where law-abiding citizens are already largely deprived of firearms. In New Zealand, they are now cracking down on knives:
Knives and scissors have been removed from supermarket shelves in New Zealand after a recent stabbing attack.
Eager to participate in repression, several supermarket chains are not waiting for sluggish Big Government to impose formal knife control.
This decision came after a Sri Lankan national injured six people at a Countdown location in Auckland last Friday. Authorities said the attacker was inspired by the Islamic State to carry out the attack.
Moonbats make law-abiding citizens safe by not letting them buy scissors, after letting Islamists invade in massive numbers compliments of loose immigration policies.
After they have denied access to all sharp or blunt objects, leftists will extract our teeth and fingernails, so that we can't bite or scratch them.