Only civil disobedience can safe us now!
Bondi Beach today.
The Lockdown has ended through civil disobedience.
When government failed, the people took things into their own hands to reclaim their lives and their sanity. pic.twitter.com/Ql5goStm8E

— Real Mark Latham (@RealMarkLatham) September 11, 2021
So fresh air is good for seaside residents but not LGAs of concern? Spare me your concern, Mr Hazzard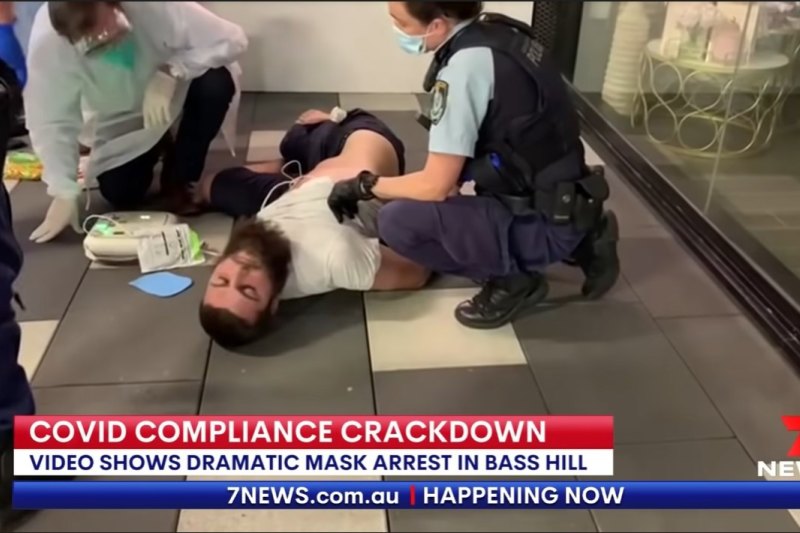 Concern? I recently moved (yes yes, again) into what quickly became an LGA of concern. And wow. The suburbs are normally placid but here, now, people are angry. Some of this anger is exaggerated but much is reasonable, driven by how COVID, and the government's "public health" responses to it, have emphasised existing injustices, and deepened them.
The obvious images are those that proliferated last weekend, when two 30-degree days sent thousands of east-Sydney types flocking to the beaches with scant concern for masks or social distancing. Meanwhile, in the LGAs of concern – aka red zones – there are no beaches, few pools, relatively few parks and people were fined if they stepped outside their front gate unmasked.
In Bass Hill, on Thursday last week, 25-year-old Bilal Ladkani was thrown to the ground and cuffed for not wearing a mask, although this was allegedly for health reasons (which saw him urgently defibrillated while cuffed on the ground). Police allege he did not respond when asked if he had a health excuse and became aggressive, and that they later found a knife in his bag.
The details of this case aside, there is an inescapable contrast between such hi-vis policing of COVID in the west and south-west and the softly, softly approach in Sydney's seaside suburbs. The irony is especially galling, given the current Delta disaster sweeping the country originated with a Bondi limo driver and spread via the so-called Bondi cluster. Yet Bondi has never been an LGA of concern. Indeed, declared Health Minister Brad Hazzard last Saturday, he had no issue with beachgoers' masklessness. He wasn't interested in fining them or discovering their vaccination status, much less wrestling them to the ground. Why not? Because in the east – but apparently not in the south-west – "fresh air is the safest place to be".
Perhaps there's wowserism here. Perhaps there's envy. Not from me. I've tried Sydney beach-living. Didn't like it. Sydney beaches are all bums and BMWs. Don't get me wrong. A good bum is a fine thing. I just don't want yours in my face. No offence.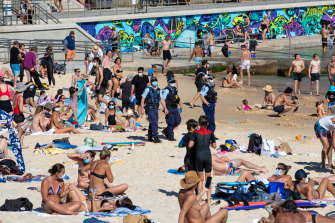 But there's no denying the countless beach images that have swamped social media during lockdown – OMG look at me and the great blue ocean! – are designed as envy-generators. And although it's not inherently racist or classist that beaches exist only on the continent's edge, there is class division, since the wealthy dominate it. The 5-kilometre rule underlines this, limiting beach and coastal access pretty much exclusively to the wealthy.
RELATED ARTICLE
Just days before Hazzard cleared the air, Balmain's Dawn Fraser pool had reopened. Again, this delighted locals, who made huge play of it in social media. And again, the locals are wealthy. Sure, it's an outdoor pool. But so is Auburn's Ruth Everuss Aquatic Centre. So is the Canterbury-Bankstown Leisure and Aquatic Centre. Yet they and every other pool out here are closed for the duration. Why, exactly? Surely, Mr Hazzard, fresh air is either good for you or it's not.
Spot on commentary from Dr Jordan B Peterson and artwork by After Skool.
Beryl Gladysjiklian: "We will all move forward together."
Also "except unvaxxed people – don't assume that the reopening at 80% fully vaxxed will apply to you."