A picture is better than a 1000 words: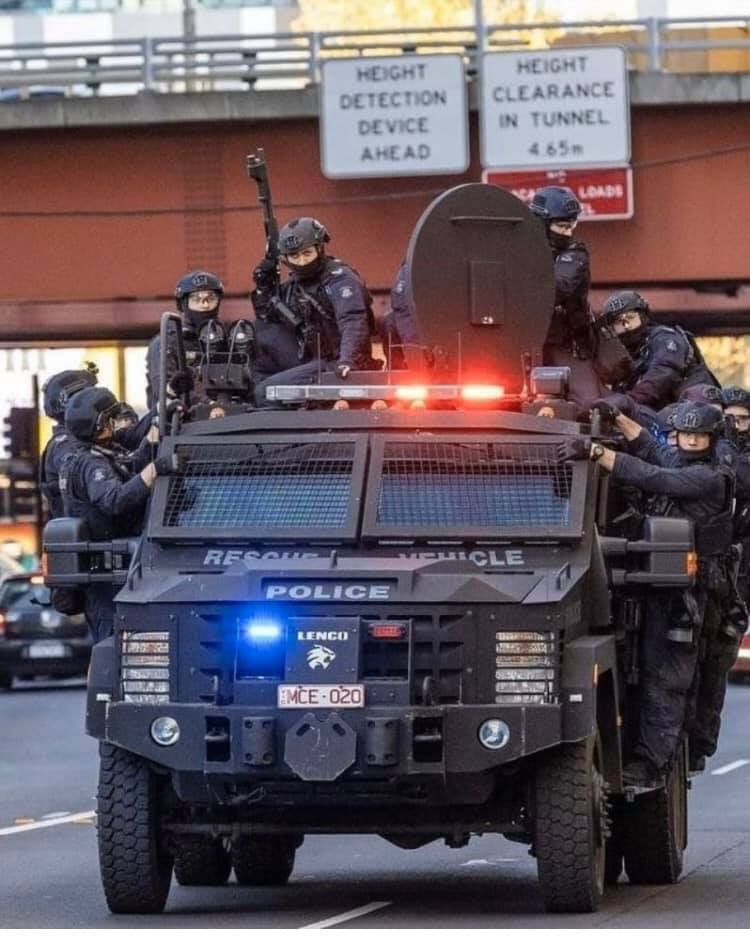 This cannot be unseen. This picture will go around the world. This is the image the world sees. This is what Australia has become.
Independent journalism and Livestream broadcasts are only 'dangerous' in totalitarian dictatorships. If @DanielAndrewsMP and @VictoriaPolice don't want anyone to see what's happening, they shouldn't be doing it in the first place.

When terrorism legislation was expanded to handle worldwide Islamic terror they didn't want to offend anyone – so they made it nonspecific and broad. This decision to spare 'feelings' is the reason Dan Andrews is allowed to use counter-terror teams against Australian citizens.
Thank you Victoria Police for stopping at NOTHING to keep us safe from this dangerous virus.

WATCH the full vid: https://t.co/PyHN6194EI

SIGN UP: https://t.co/mq12kr5qwh pic.twitter.com/3JB9WuNx24

— Avi Yemini 🇦🇺🇮🇱 (@OzraeliAvi) September 24, 2021
🚨🚨EXCLUSIVE FOOTAGE🚨🚨

This is the moment a counter-terror squad confronted UNARMED construction workers marching Melbourne's streets to protest the world's longest and harshest lockdown.

Please RT for the world to see how far Australia has fallen. pic.twitter.com/KC7vTHnQeB

— Avi Yemini 🇦🇺🇮🇱 (@OzraeliAvi) September 23, 2021
Media is right now entirely uninterested in use of excessive force by police. https://t.co/0OnrfAiylY

— Rita Panahi (@RitaPanahi) September 23, 2021