"For ~2500yrs we've known about natural immunity.. It is stronger & longer-lasting than if you have a vaccine. Hospitals should hire nurses/staff with natural immunity.. And we are doing the opposite, they are being fired…"
—Harvard Prof @MartinKulldorffpic.twitter.com/xtk9E549Vx

— Kulvinder Kaur MD (@dockaurG) October 28, 2021
The Slippery Semantics Of Anthony Fraudci
When he testifies or sits for friendly network interviews, Fauci depends on semantics. He relies on the naivety of the interviewer and the audience, employing terminology and definitions he believes only he understands.
But like the ponytailed Chad in Good Will Hunting attempting to flex his big brain, Fauci's arguments fall apart in front of the initiated.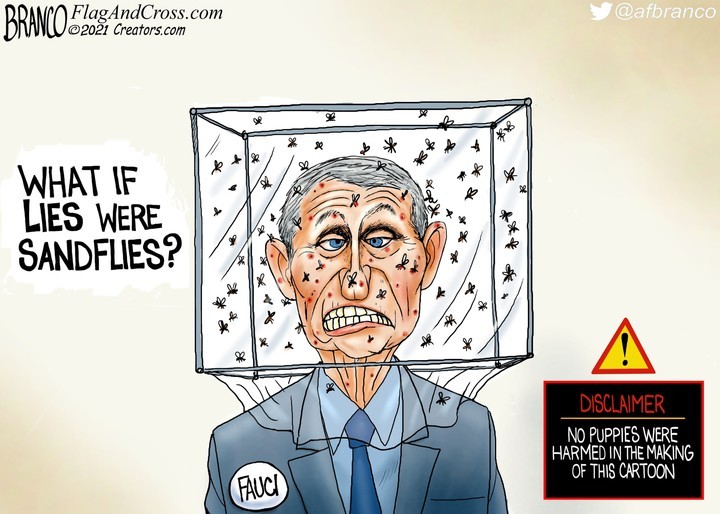 Fauci's absolutist answer from May has proven to be false.
Fraudci plays games a bureaucrat plays when they are attempting to cover their own ass, their career and their life's work. Pulling this thread leads to one place: more discovery, more leaks and more gleam off Fauci's armor in the media. How much more damning information needs to come out before he retires?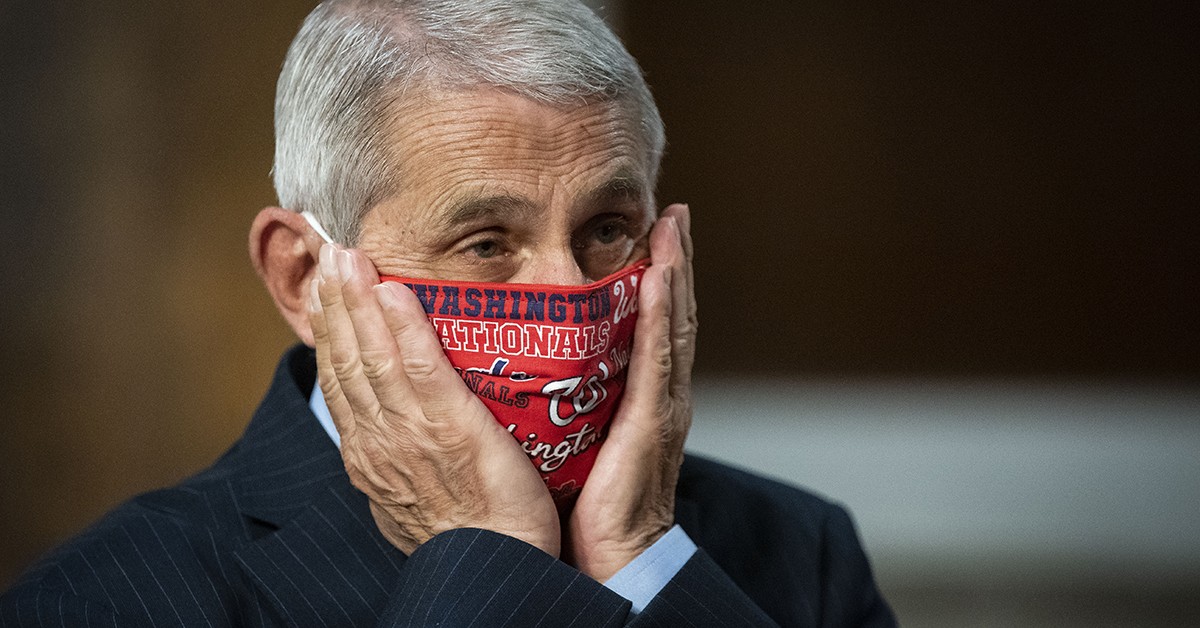 Florida Gov. Ron DeSantis on Monday called on Dr. Fauci to be fired after reports of the terrifying experiments that resulted in the deaths of beagle puppies, Florida Politics reported.
The rediscovery of a series of grisly experiments on beagle puppies has galvanized social media users into demanding the arrest of "America's doctor" Anthony Fauci. But where was everyone when his work was harming humans?
Images of a sad pair of beagle puppies, their heads encased in square cages as they lie hopelessly on a table, have yanked at America's heartstrings since they were shoved back into the national spotlight by White Coat Waste Project, a group that calls out US government labs for animal cruelty and other misuse (and abuse) of citizens' money.
One must ask why the popular outrage against Fauci over animal cruelty is not matched by an equal (if not more forceful) outrage over the doctor's crimes against humanity. From his enthusiastic support of gain-of-function studies to his efforts to sideline a cheap, effective drug that could have saved thousands of lives during the AIDS epidemic in favor of a highly toxic alternative, Fauci's hands are covered in the blood of humans as well as that of canines.