IMHO 18C was cooked up to shut down criticism of Islam. A lot of woke Jews support it to this day. I doubt that it will ever be used against Islamic hate-preachers, because for them it's simply 'their religion'. And the woke establishment will do f*kc all to attack their religion.
Time to use 18C on Hizb ut-Tahrir
David Adler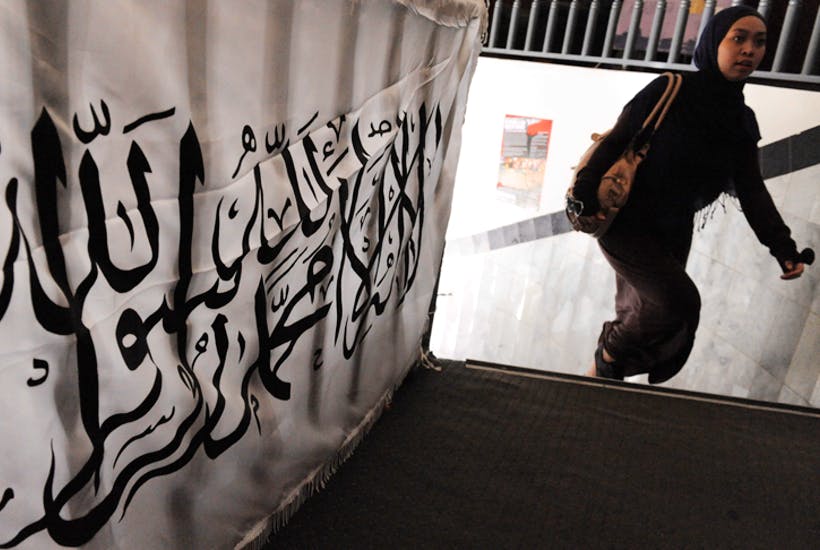 'Oh Allah, give us the necks of Jews, Amen.' This quote did not come from Hamas or Palestinian Islamic Jihad in Gaza, it did not come from Hezbollah in Lebanon or an Ayatollah in Iran, it came from a rally in Sydney.
The rally was held by Hizb ut-Tahrir Australia earlier this year, on 11 May, on Sydney streets in the suburb of Lakemba. It occurred during the conflict in which terror groups in Gaza fired over 4,000 rockets into Israel. A video of the event has only recently been exposed by the Middle East Media Research Institute (MEMRI) which does excellent work monitoring extremist Islamist material and translating it into English. The rally was attended by a few hundred people and a video was uploaded to Hizb ut-Tahrir Australia social media.
The message at the rally to 'give us the necks of Jews' clearly indicates that Jews should be subject to mass murder, likely by beheading. But this was not the only extremist hate speech which could incite violence. To make the intent clear beyond doubt, other chants at the rally included 'Khaybar, Khaybar, oh Jews' (referring to an ancient Muslim slaughter of Jews), 'Oh Allah, help us purify the Al-Aqsa Mosque from their (the Jews) filth' (referring to the Temple Mount in Jerusalem), 'the martyr is beloved by Allah' and 'Destroy the Jews!'.
This is exactly the sort of incitement which has motivated violent antisemitic incidents in Israel, other Middle East countries, the United Kingdom, across Europe and elsewhere.
Hizb ut-Tahrir is an extremist Islamic political organisation with the stated objective of establishing a global Islamic caliphate ruled by sharia law. It is banned from many countries including Germany, Russia, China, Indonesia, Egypt, Turkey and, significantly, most Arab countries. But it has a home in Australia.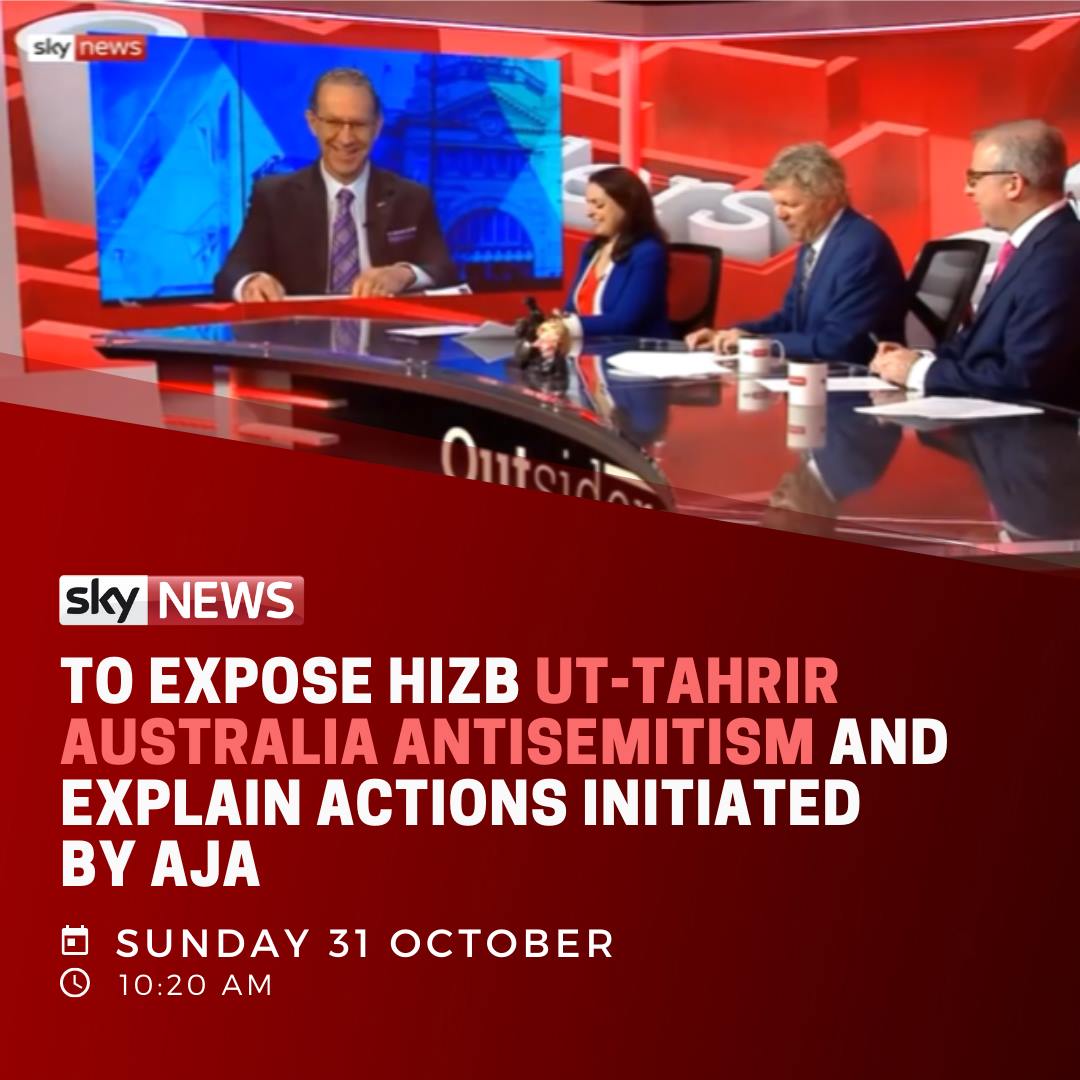 It is not just the Jewish community that is targeted by Hizb ut-Tahrir Australia's bigotry; far from it. Hizb ut-Tahrir Australia has shown repeatedly a disdain for our values and history. It has been critical of the Anzacs, publishing derogatory messages on Anzac Day. When the Ottomans joined Germany against the Allies in the first world war, the Anzacs fought in the Middle East under British command in a campaign described by Hizb ut-Tahrir Australia as 'imperial objectives over the Muslim world'. In 2014, with Isis on the rise and their shockingly gory methods being exposed, local Hizb ut-Tahrir leader Wassim Doureihi was interviewed by Emma Alberici on the ABC's Lateline where he refused to condemn Isis. The host asked: 'Are you outraged by the image of an Australian-born child of seven-years-old holding up severed heads like trophies in Iraq or Syria?' Doureihi replied, 'Let me tell you what I am outraged by…' in an interview Alberici described as her most frustrating.
'Honour killings are morally justified' was the title of a talk scheduled to be delivered at the Sydney Opera House by Hizb ut-Tahrir Australia spokesman Uthman Badar to a Festival of Dangerous Ideas. Dangerous indeed, and even the leftist feminists protested that one and the talk was removed from the programme before the platform gave the concept added credibility which might have inspired young Islamic extremists to murder female relatives.
Why is such a group active in Australia? Should it be banned? It's been tried before by then prime minister Tony Abbott and then attorney-general George Brandis. In a National Press Club address in 2015, Abbott said: 'We have to tackle the people and the organisations that justify terrorism and act as its recruiting agents — such as Hizb ut-Tahrir.' Asio annual reports identify Sunni Islamic extremism as the major motivator for terrorism threats in Australia. However proscribing Hizb ut-Tahrir Australia as a terrorist organisation failed. They found support against such a classification in Labor MP Dr Anne Aly, supposedly an expert on Islamic extremism, but more importantly Asio advised that Hizb ut-Tahrir Australia did not satisfy the technical definition of terrorist organisation in the Australian Criminal Code Act.
In response to the latest exposé of Hizb ut-Tahrir Australia incitement, Home Affairs Minister Karen Andrews tweeted: 'The government utterly condemns this offensive and hateful anti-Semitic rhetoric. There is absolutely no place for racism or prejudice in Australia'. But there was no mention of action our government might undertake.
So, what can be done? The Australia Jewish Association has decided to test both New South Wales and federal anti-incitement laws which have rarely been successfully used against Islamic extremism.
Section 93Z of the NSW Crimes Act creates an 'Offence of publicly threatening or inciting violence on the grounds of race, religion…' and provides a penalty of up to three years imprisonment. The Australia Jewish Association believes Hizb ut-Tahrir Australia is in breach of this law and has written to the NSW Attorney-General Mark Speakman requesting he refer the matter for investigation with a view to prosecution.
There has also been a formal complaint to the Australian Human Rights Commission pursuant to 18C of the Racial Discrimination Act 1975. We support free speech and generally oppose 18C, particularly the lower two thresholds of 'insult' and 'offend'. But most advocates of free speech draw the line at incitement to violence. 18C is the law of the land and in the absence of a more focussed federal legal instrument, we will use it against Hizb ut-Tahrir Australia. They have breached all four 18C thresholds of insult, offend, humiliate, and intimidate.
Hizb ut-Tahrir Australia are repeat offenders. A senior leader Sheikh al-Wahwah, who also spoke at the May rally in Lakemba, in 2015 advised followers how refraining from fighting and from waging jihad against Jews is a sin under Islam.
Hizb ut-Tahrir rejects Australian liberal democracy, criticises Australian values, culture and traditions, has publicly espoused gross antisemitism, is contrary to peaceful community tolerance and seeks to impose its own brand of Islam in Australia. Its policies have been recognised as detrimental and a danger to civil democratic society and earned the Hizb ut-Tahrir global movement numerous national bans. So far Australian laws have been ineffective.
Apart from this magazine, there has been scant media coverage of this story. But suppose instead of a group in Australia publicly calling for the necks of Jews, there was a group calling for, say, the necks of blacks. Would the reaction in the mainstream media be different?
Dr David Adler is President of the Australian Jewish Association