NET ZERO 2050 MEANS A MASSIVE DEBT FOR OUR GRANDCHILDREN
.
Scott Morrison is trying to give the illusion that Net Zero 2050 is cost free when in reality he has already invested $19 billion of taxpayer money towards experimental, unproven and commercially unviable technologies. The truth is Scott Morrison is loading up our grandchildren with a massive debt all for a policy that will have no impact on the Earth's climate.
Read the full story at www.skynews.com.au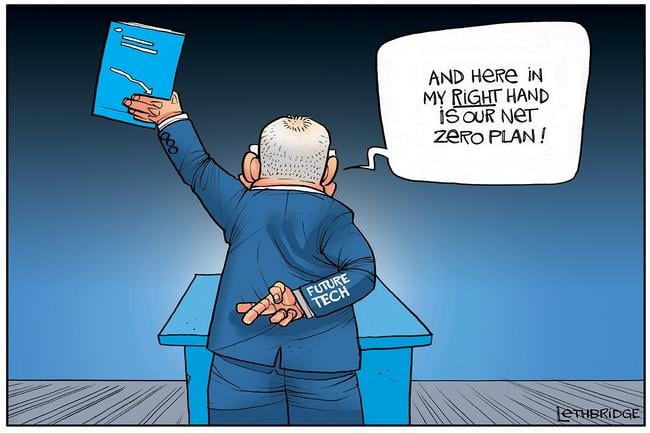 ScoMo's global warming 'plan' a clear con
Andrew Bolt Herald Sun October 27, 2021
.
Labor is absolutely right. The Prime Minister's big global warming "plan" is a con. A joke. But Scott Morrison's con is at least now in plain sight. Labor still keeps its own "plan" a secret. The reason is simple: both sides claim they can cut our emissions to net zero by 2050 and without hurting you, but both are lying.
Morrison on Tuesday released his farcical "plan" to somehow power this country with virtually none of those sinful fuels like coal, gas and even petrol.
.
And it wouldn't cost you a cent, he said. "It will not cost jobs … It will not impact households, businesses or the broader economy with new costs or taxes … It will not increase energy bills."
.
What a fraud, because in the next breath Morrison explained how his "plan" was in fact already costing you billions.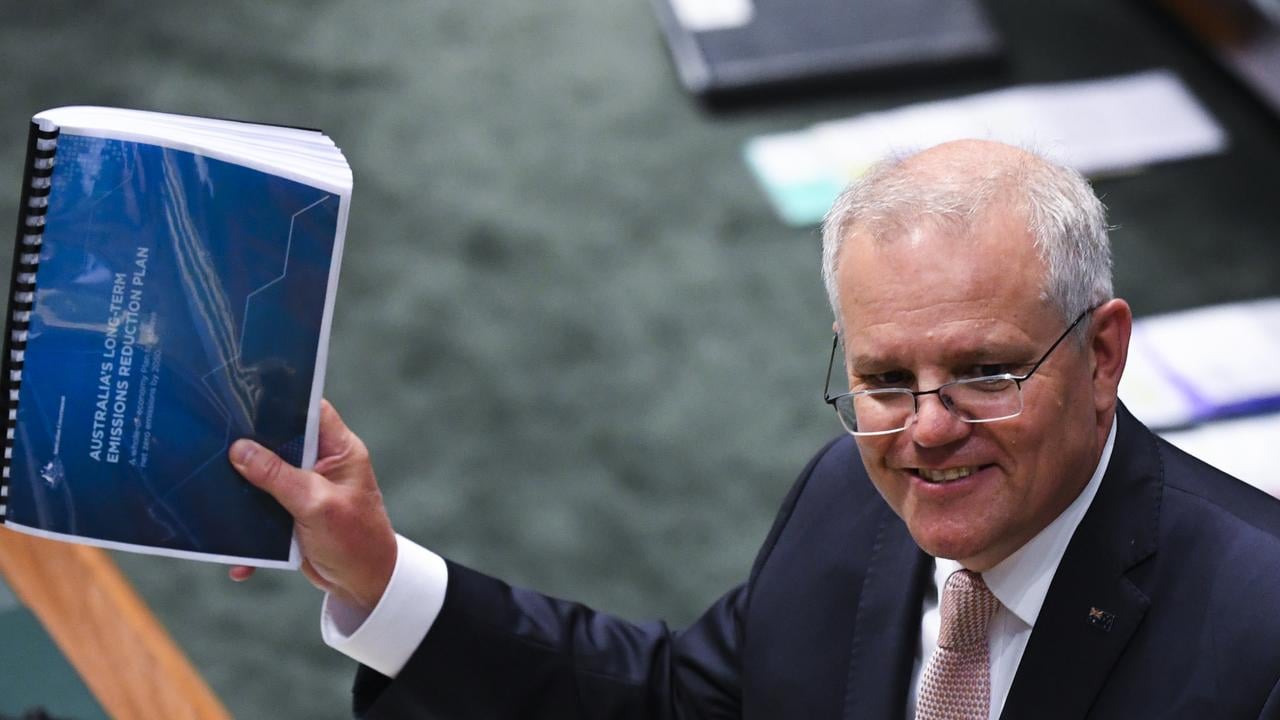 He boasted that he was shovelling your money into all sorts of green schemes: "We've got $300m in carbon capture … $2bn for the critical minerals projects … $464m for the clean hydrogen industrial hubs … $6.4bn into skills and training".
He listed billions more, plus $20bn for new technologies.
.
You seriously think none of that will cost you? Need never be repaid?
.
But that's not all that's magic thinking in this "plan", which Deputy Prime Minister Barnaby Joyce correctly says won't make any difference to the temperature.
.
Morrison's "plan" is just a prayer – that someone, some day, invents a magical fix he can't think of.
.
His "plan" says 40 per cent of our emissions cuts will come from technologies that Morrison's backing with your taxes, including carbon capture (which still don't work properly after a decade of funding) and hydrogen (hugely expensive, highly explosive, hard to use, hard to transport and unproven at scale).
And those are actually Morrison's best hopes.
.
Another 30 per cent of his planned emissions cuts are supposed to come from mere dreams – from emerging technological "trends" and "future technology breakthroughs" that haven't even been invented.
.
Let's all laugh, until the lights go out, but let's also be fair.
.
Morrison is implicitly admitting that getting Australia to net zero emissions in just 29 years is virtually impossible without causing devastating pain.
No one has a clue how it could be done.
.
Morrison has now shown our global warming dreamers this reality. No wonder they are furious.
.
Yes, Labor can mock, but what it cannot do – and has not done – is show how it will do better.