Insist on treatment. Don't let them fob you off:
Here is what DR. McCullough says to do if your doctor refuses to give you early treatment. VERY IMPORTANT!! pic.twitter.com/Ul9NMcnNdd

— McCullough For Director NIH (@I7Bomb) October 22, 2021
For months, the Moderna vaccine has been under scrutiny because of data that shows young men who receive it are at increased risk for myocarditis, an inflammation of the heart muscle, and pericarditis, an inflammation of the sac around the heart.
Why is the booster program being "fast tracked" in Australia?
A wide-scale COVID booster program is being fast-tracked using supplies of Pfizer.

The rollout could start within day, with 1.5 million Australians given a third dose by Christmas. @jekearsley #9News pic.twitter.com/lgrpg2E1ey

— 9News Australia (@9NewsAUS) October 23, 2021
The gubbermint keeps lying about the spike vax.
There's actually people out there…
Saying taking the shot is just like wearing a seat belt,
To keep everyone "safe"
This is how dumbed down our world has become…
Seat belts don't get shoved into your body.
When you take a quaxxine, you are not moving at 100kms per hour in a two tonne piece of machinery…
And here's the kicker;
If you wear your seat belt,
And I don't wear mine,
Yours still works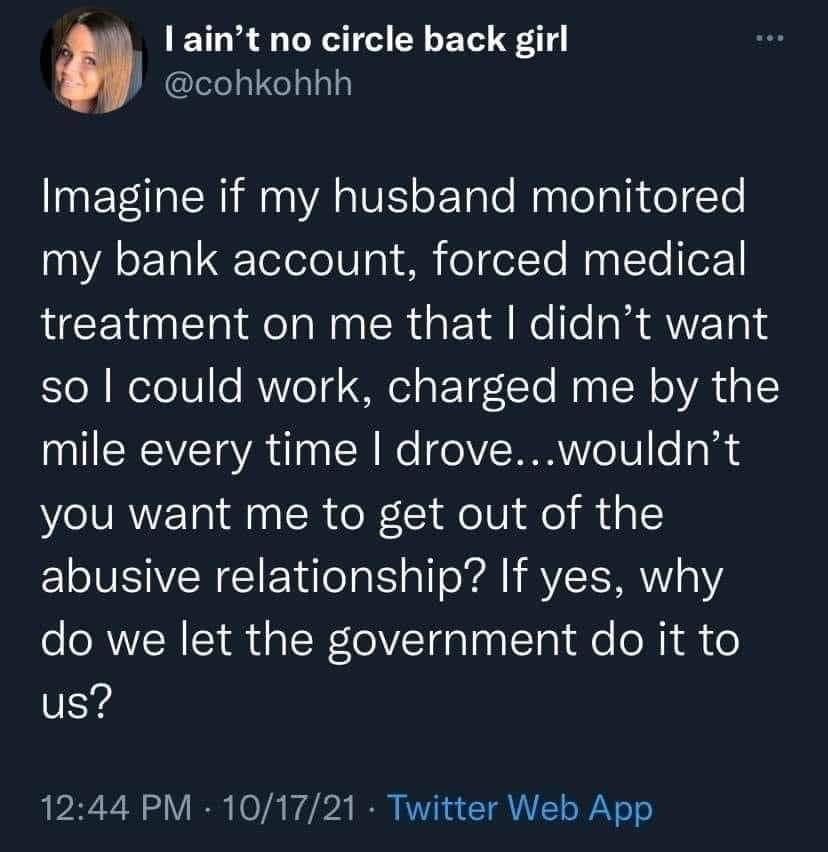 Personal Message to Victims of Vaccine Harm
1. You are not alone. We are doing our best to ensure that your message is heard.
2. If your vaccine adverse event was not reported to the TGA, we recommend you make a report at
https://aems.tga.gov.au
4. A very worthwhile way to alert the public to your situation is to call talk radio, or send a message by sms if you are not keen on speaking. Attached is a list of talk radio stations and their phone-in numbers. Plan on making one brief statement for thirty seconds, because presenters rarely allow a second grab. A good time to call is during the news, and after midnight is usually the easiest time to get connected. You can also use the Station websites to communicate with presenters, for example to ask to be interviewed.
5. A letter to the editor of your local paper can be effective.
6. If you are a member of a Church, perhaps your Minister will be pleased to be supportive of all victims of vaccine harm.
8. Below is a letter recently sent to the Federal Health Minister.
9. Attached below is a list of respondents. Please respect each other's privacy and confidentiality.
10. Don't hold back in using email to connect with fellow victims. Perhaps you might take the lead in setting up audio or video conference calls.
11. You might wish to arrange a delegation to visit Parliament.
12. If you would like to arrange a public meeting or a protest, we may be able to help with a speaker or a compere.