What a nasty, stabby thing:
Australia: Muslima who stabbed man while screaming 'Allahu akbar' stabs fellow prisoner, is 'proud of what she did'
It is extremely unlikely that any Australian authorities have pondered, even for a moment, the question of why Momena Shoma is proud of what she did. They probably just think she is mentally ill, and that's that.

Bangladesh: Man who placed Qur'an in Hindu temple, sparking deadly Muslim riots, is Muslim
This is the Modus Operandi of zealots, of which there are many in Banglatrash.
Pupil Yells 'Allahu Akbar' During Tribute to French Teacher Killed by Jihadist
France: While honouring Samuel Paty, a pupil shouts "Allah akbar", his father congratulates him and threatens to burn down the school
How did a Somali Muslim get a British passport?
The death of Sir David Amess was today being treated as a terror attack 'linked to Islamist extremism' as officers raided two homes in London and a British Muslim man of Somali descent remained in police custody.
Norway: Cops decide that mental illness, not Islamic teachings, incited Muslim's attack that murdered five
But of course. "Mental illness" it is. It can't possibly be Islam. Because if it was, something would have to be done about it. And because there is nobody who wants to do something about it, that will not change.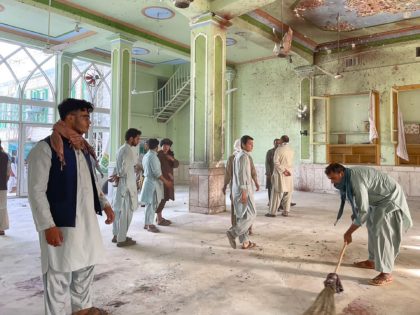 Dozens Killed as Multiple Suicide Bombers Strike Shiite Mosque in Afghanistan