Fascism has swallowed Australia. 
Busted! The Aussies now can not deny the existence of COVID camps being built to imprison their citizens testing positive. They are Via military trucks.
*** Watch the video.*** https://t.co/W2Kf7611PD

— 28Sunshine (@SunshineArt7) November 23, 2021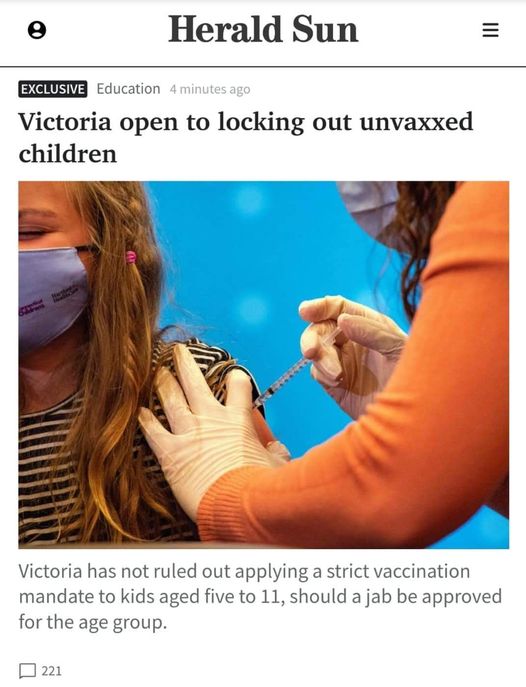 True colours shown. Sack Dan Andrews! Sack Scott Morrison! They are the real danger to Australians.
How stupid do you have to be to blame unvaccinated people when more have died during the year vaccines were widely available?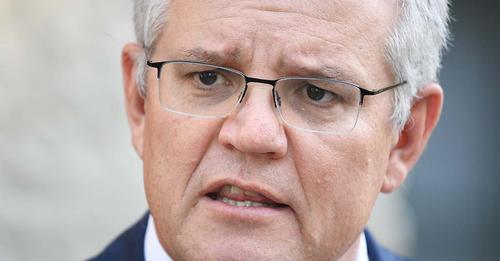 Fuck him. He's trying to turn Aussies who reject this scam into lepers. That's not on.
Scott Morrison says Australians who choose not to get vaccinated against COVID-19 will face more restrictions than their fully-vaccinated counterparts once everyone in the country has has the chance to get the jab.
Mr Morrison told Neil Mitchell vaccination will not be made mandatory, and backed away from the idea of a vaccine passport, but said there will be restrictions on what unvaccinated Australians can do.
"We'd have to have more restrictions on people who are unvaccinated because they're a danger to themselves and others," he said.