Who in his right mind would run on fear porn?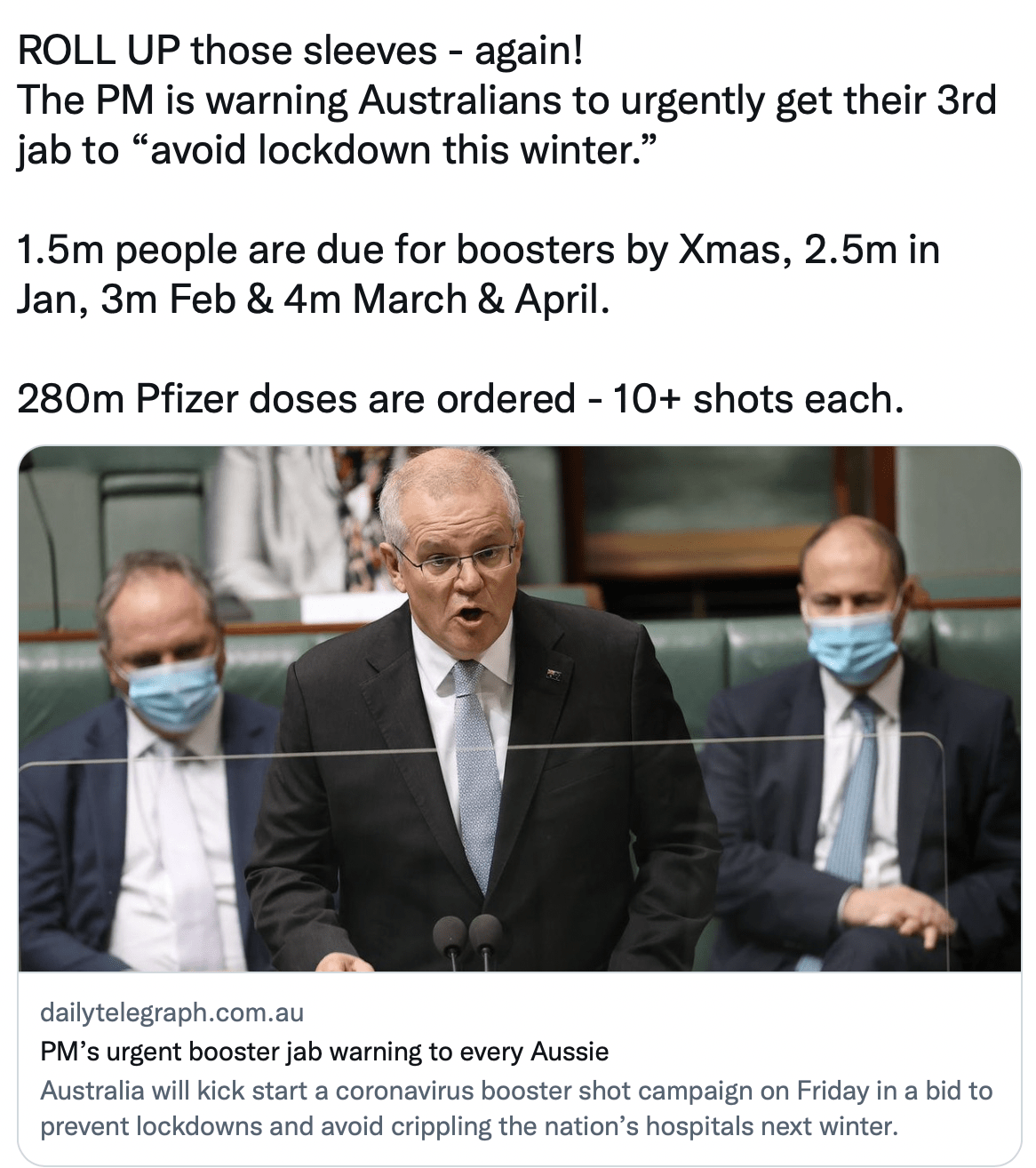 Scott Morrison is urging Australians to get the booster jab in a letter to every home as Covid wreaks havoc across Europe.
Enough is enough, ScoMo. Stop the threats & stop the fear porn. We  want our lives back!
When this madness is over, there will be a reckoning. History serves as a guide for what can be expected. The officials within government who are pushing their totalitarian dictates under the guise of COVID fear will not succeed. There will be a reckoning; of that, I am certain.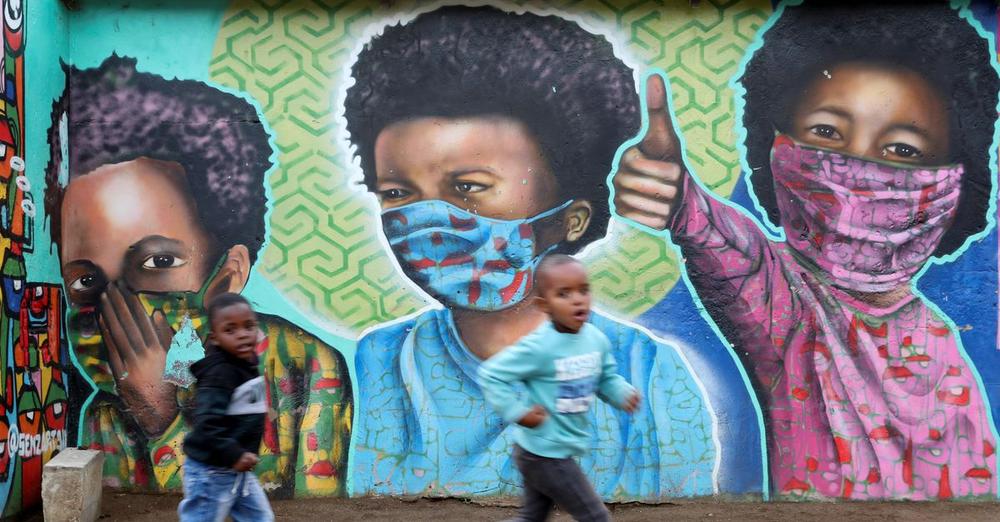 SYDNEY/TOKYO, Nov 26 (Reuters) – Asian stocks suffered their sharpest drop in three months on Friday and oil prices tumbled after the detection of a possibly vaccine-resistant coronavirus variant sent investors scurrying toward the safety of bonds, the yen and the dollar.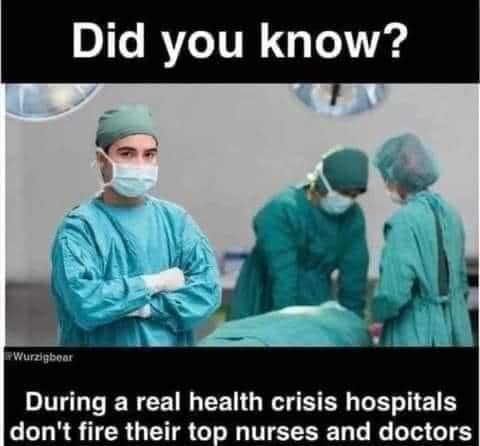 To all my Melbourne friends & supporters

Let's have another RECORD BREAKING crowd

The peaceful, awesome Melbourne FREEDOM FIGHTERS have taken on #DictatorDan with People Power

And have shown the rest of us how it's done democratically to #KillTheBill 👍

AND end the tyranny pic.twitter.com/sR3Cbbg0a9

— Craig Kelly MP (@CraigKellyMP) November 25, 2021
What a joke

What a bunch of 🤡🤡

So the Melbourne Freedom Rallies HAVE possibly been the LARGEST ever political rallies

AND

THEIR ABC's so-called 'fact checkers' THINK that's 'unlikely'

Come on Australia let's show the 🤡🤡 what a MASSIVE, peaceful MILLIONS MARCH looks like pic.twitter.com/Mtib3eAymh

— Craig Kelly MP (@CraigKellyMP) November 26, 2021