One more time: 
Fraudci: "I am the science"
Dr. Fauci: "I represent science…" pic.twitter.com/eixYPG6goR

— Deleuze (@Kukicat7) November 28, 2021
Fourth shot….😳🧐😷 pic.twitter.com/fhmkeKCmZo #Omicron

— Sophie Elsworth (@sophieelsworth) November 29, 2021
@PremierScottMoe
10% of US kids now reporting immediate adverse events after pfizer. Cant blame a ?new? Variant yet. If this does not instigate war…question if IQs are extinct. https://t.co/MvAMUoxj7f

— Lynn (@Lynn05996164) November 27, 2021
Victoria: busy establishing the dictatorship
As could be expected, one corrupt minor party stooge took the money & made comrade Dan  the supreme ruler of Melbournistan & Victoria.
When asked why the opposition weren't consulted on the pandemic Bill, Premier @DanielAndrewsMP says: "the opposition are far too busy standing out the front of the building with extremists." #springst @theheraldsun pic.twitter.com/hKAk4vh3aj

— Mitch Clarke (@96mitchclarke) November 29, 2021
More science: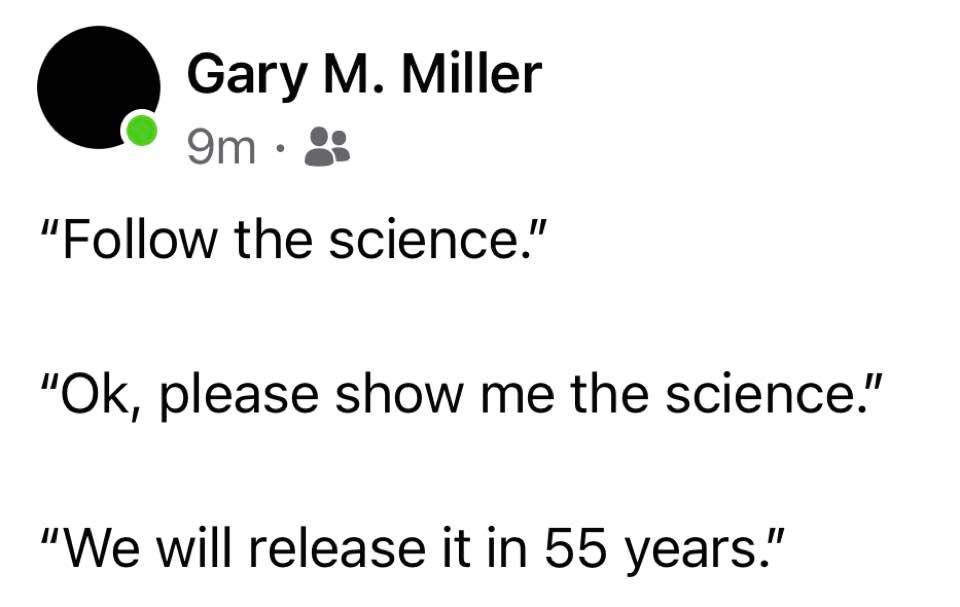 The "variants"
Mainstream media are a JOKE

A bunch of 🤡🤡

Spreading misinformation about size of the #MillionsMarch crowd

'Hundreds'• 'thousands' they say

I say Tens of Thousands standing up for Freedom

You just can't trust mainstream media

Lies & deception

🤡🤡https://t.co/7kSJjRuoMg

— Craig Kelly MP (@CraigKellyMP) November 28, 2021