The jabs may cause immune deficiency in the long term.
India, Bangladesh, Pakistan, and Indonesia collectively have 2 billion people… and essentially no access to advanced Covid vaccines.
"Mass vaccinations have made the epidemic worse by interfering with the natural course of the epidemic & development of natural immunity"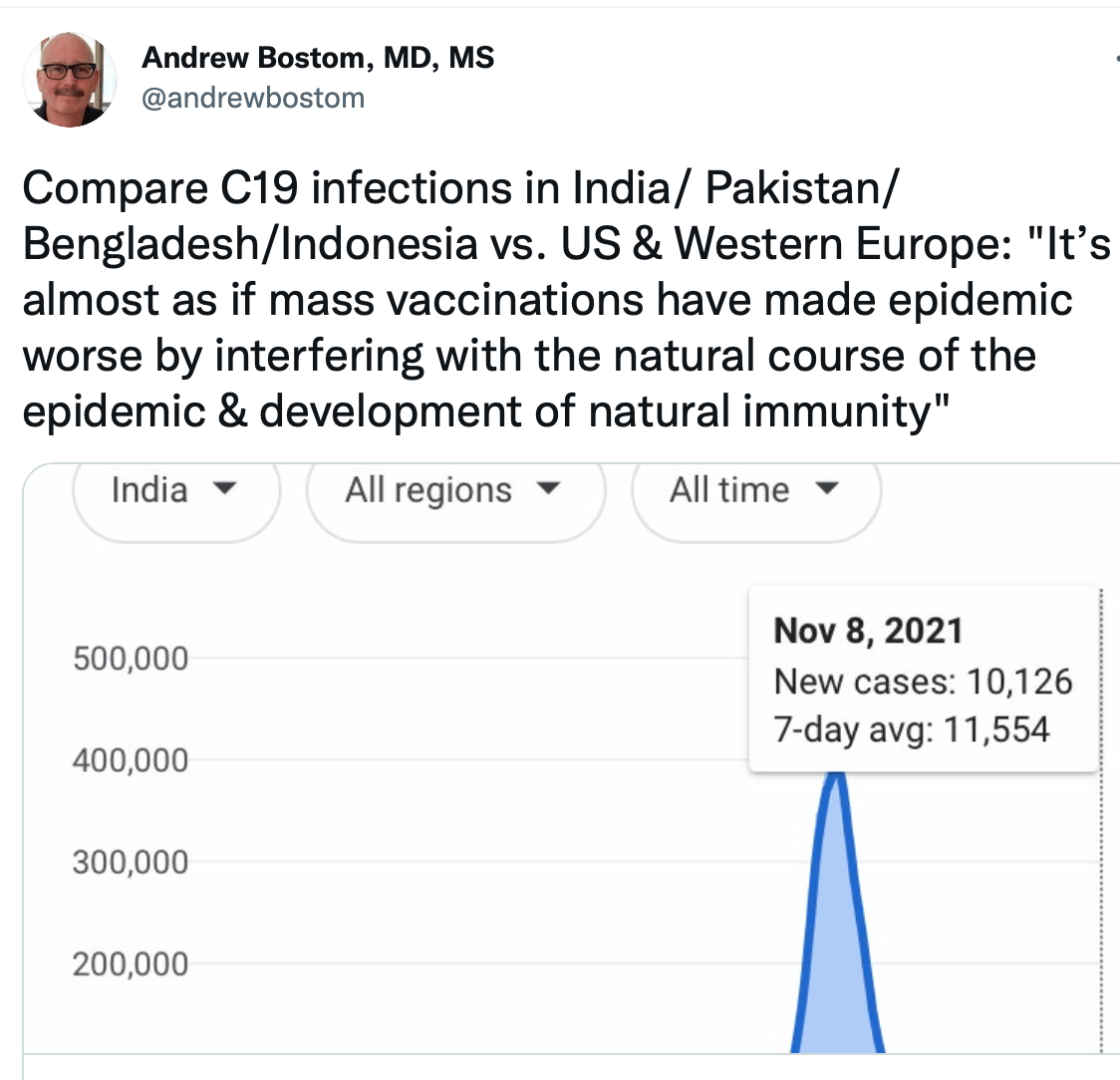 They are among the world's most densely populated and poorest countries – fertile ground for Sars-Cov-2.
So the epidemic must be out of control from Karachi to Jakarta, right?
Vietnam
Cambodia
Laos
Thailand
Malaysia
Indonesia
Singapore
Taiwan
This group had covid around with very few deaths until vax. Then deaths started en masse. Undeniable.
Skip over to Eastern Africa Zimbabwe, Zambia, etc al. Same thing. Vax = death. No matter where, vax kills.
They have made it worse all over the world.
The Red Cross needs blood donors, but those who have been vaxxed cannot donate plasma…

Listen👇pic.twitter.com/FThG1it5Bl

— ✧♦️⊱ ☆ ⊰♦️✧ (@omgness4real) November 9, 2021