We don't need to be rewarded for a toxic injection.
Palaszczuk needs a shoe in her fat arse.
Alan Jones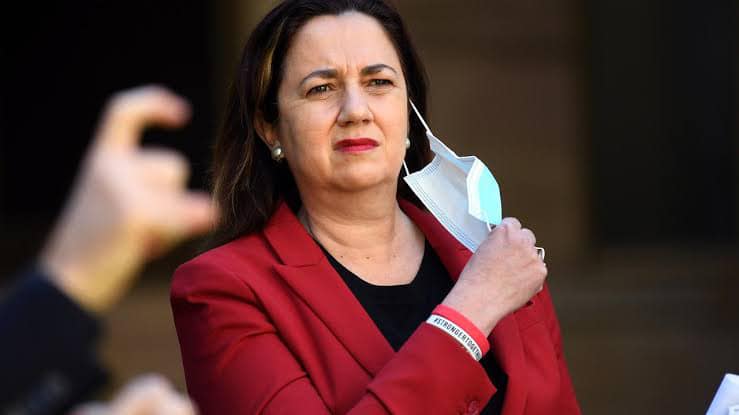 A second "mystery" COVID case on the Gold Coast!
I suppose, yet again, we won't be told the truth.
Is the case mild or serious?
.
But one thing is clear. The public have had a gutful of people like Annastacia Palaszczuk, as with Daniel Andrews, telling us we'll be "rewarded" and that Palaszczuk will give us back our "freedom".
.
There is only one reason Daniel Andrews reopened Victoria with 2,000 cases, but he closed it down when there were six – he ran out of political capital.
.
Our "freedoms" are not the property of any politician. They are our birthright.
The Queensland Premier, with all her threats and freedom denials, is also running out of political capital, protected only by the fact that she recently won an election and there is no Upper House in the Queensland Parliament.
Premier Palaszczuk is walking a thin line if she thinks she can punish a whole population for a couple of cases.
.
Daniel Andrews has reopened Victoria with minimal restrictions when there were 2,000 cases.
There is no reason why this can't apply to Queensland.
.
People are smart enough to look after their own health.
.
The last person they would trust with that personal responsibility is a politician.