So… the vaccinated aren't safe?
Why?
🇳🇿 Jacinda Ardern – 'if you're not jabbed, there are many things you will be excluded from, for the safety of the jabbed' pic.twitter.com/sFBr8cO3pf

— Anonymous UK Citizen (@AnonCitizenUK) November 8, 2021
Austria to Bar the Unvaccinated from Restaurants, Salons, Hotels, Public Events Larger than 25 People
VIENNA (AP) — Unvaccinated people in Austria who also haven't had COVID-19 will no longer be allowed to enter restaurants, hotels and hair salons or attend public events larger than 25 people under new rules that take effect Monday, the government said.
Austrian Chancellor Alexander Schallenberg outlined the rules Friday night after a meeting with state-level leaders to discuss the country's response to rapidly rising coronavirus cases.
New study from Stockholm Sweden that shows the spike proteins in the vax cause DNA damage and prevent at least two of the mechanisms in the body that normally repairs DNA, to be broken and malfunction. This is one of the ways cancer is caused, not to mention a whole host of other significant health problems. This occurs whether or not someone has an adverse reaction or appears fine…for the moment.
Queensland Government faces legal action over plans to create two-class society  https://www.reignitedemocracyaustralia.com.au/clive…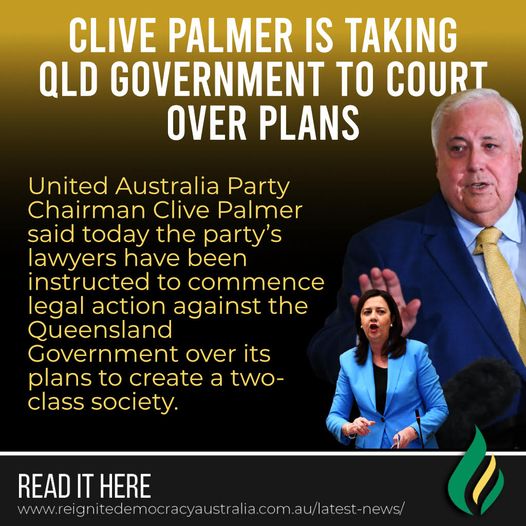 Mohammedan cultural enrichment
Muslim 'refugee' stabs three people on train, has 'psychological problems'
German Federal Police confirmed that several people have been injured during a knife attack on a train on Saturday morning. A number of local media outlets are reporting the arrested suspect is a 27-year-old Syrian man.
Or just type the phrase below into a search, there's plenty of sources.
"SARS–CoV–2 Spike Impairs DNA Damage Repair and Inhibits V(D)J Recombination In Vitro"
Bill Gates:"…we didn't have vaccines that block transmission . We got vaccines that help you with your health,but they ONLY SLIGHTLY reduced the transmissions…" pic.twitter.com/SoApVoumda

— Nicole Elisei (@EliseiNicole) November 10, 2021
Bill Gates praises the governments of Australia and New Zealand for their management of the plandemic. They'll be good for a smallpox attack at airports if it ever happens. Oh and soon we'll have vaxxes in patches for 'off-plandemic years'.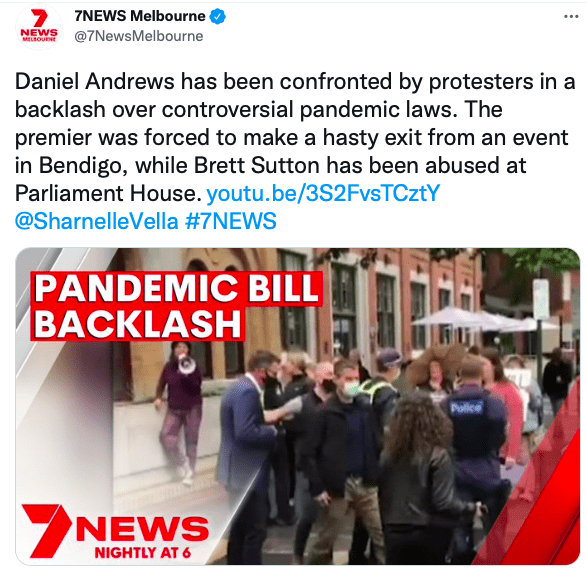 This will not stand. This dictatorship must fall!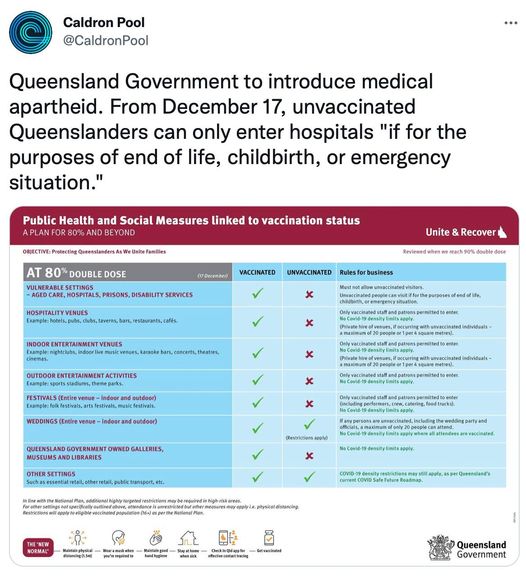 Protest against the permanent pandemic legislation: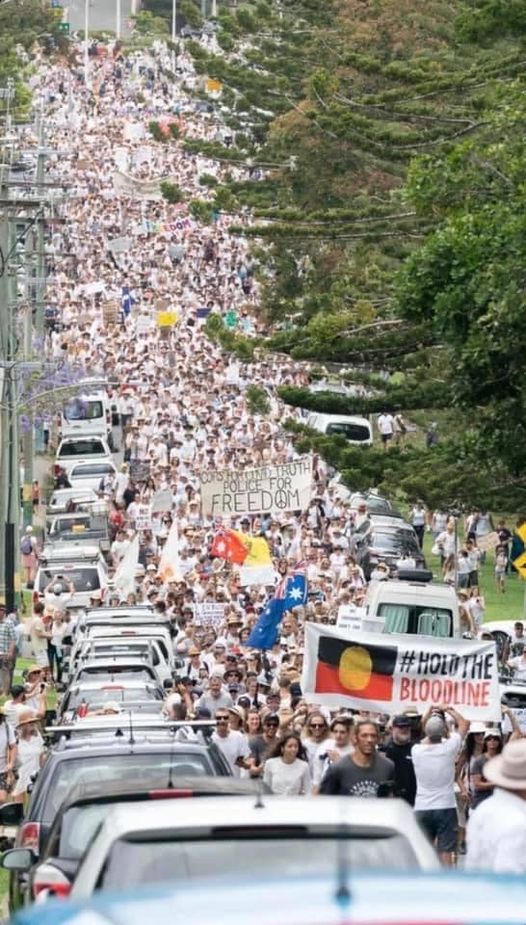 Record crowds in Melbourne standing for freedom this week.
Also massive crowds standing for freedom in NSW/QLD
This movement is not slowing down.