From the Gates of Vienna
"The System is Now at the Level of the DDR in 1989"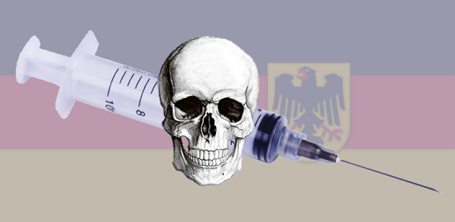 Markus Gärtner is a German journalist and vlogger. He writes for Politically Incorrectand acts as the editor of the YouTube channel Politik Spezial — Stimme der Vernunft(Politics Special — Voice of Reason).
In the following video Mr. Gärtner reads an email from a participant in one of the "Monday Walks" where citizens protest vax policies.
Many thanks to Hellequin GB for the translation, and to Vlad Tepes and RAIR Foundation for the subtitling:
Video transcript:
Never before in history have demonstrations been so widespread.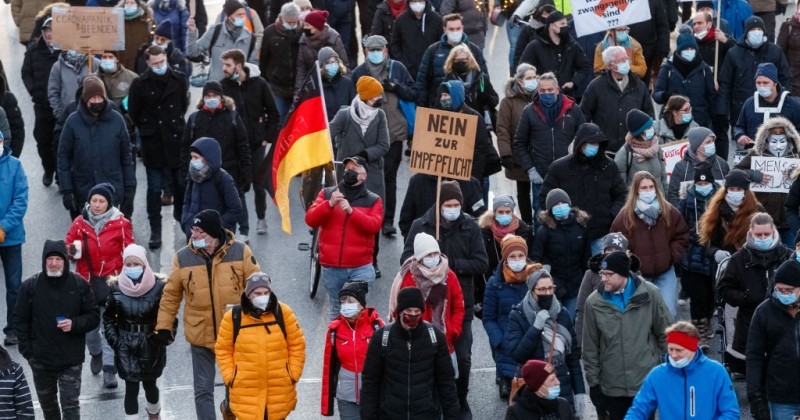 The German government is seriously "concerned" over the sheer number of protests against COVID restrictions in recent weeks, which are the most widespread in the country's history.
Influential German broadsheet Die Welt reveals that on the same day, protests took place in over 1,000 locations across the country.
"The government is concerned about the decentralized actions," reports the newspaper, with one source labeling the "immensity" of the demonstrations "depressing."
Older blog posts:
Angela Merkel: Germany's outgoing chancellor honoured at military farewell ceremony with hymns and punk rock tribute
Hard to believe that this hateful Stasi hag was once the chancellor of Germany. The damage she did is irreversible and more devastating to the nation than the rein of the Nazis.
The outgoing chancellor is honoured with a traditional military music performance, featuring an eclectic mix of songs.
Angela Merkel has bid farewell to 16 years in office at a military ceremony, and urged fellow Germans to stand up to hatred.
Outgoing Chancellor Angela Merkel called on Germans to stand up to hatred, at a military ceremony bidding her farewell after 16 years in office.

Get more on this story: https://t.co/ttFE7tTY2g pic.twitter.com/ZmDDoXQZoD

— Sky News (@SkyNews) December 3, 2021