The Rape of Britain.
More than ever, we need men like Tommy Robinson who refuse to accept the moral corruption of their so called betters.
Lawmaker Calls for 'Paedophile' Lord Ahmed of Rotherham to Lose His Title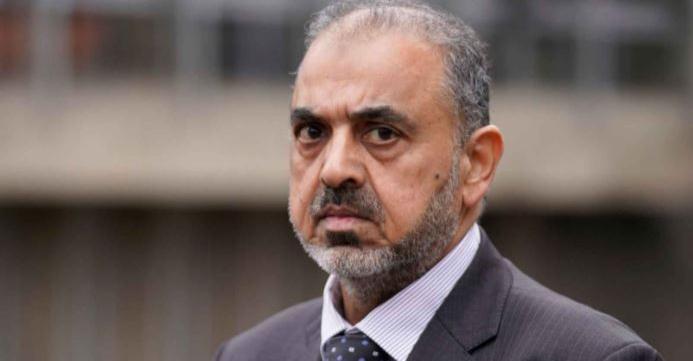 Sleazy Muslim aristocrats versus a noble commoner.
Sleazy he is. An aristocrat he is not. The good "Lord" is a Paki sewer rat who got his title thanks to the unhinged Labour Party, who gave titles away like confetti.
As you can tell from his title, Nazir Ahmed, Baron Ahmed – born in 1957 in Mirpur, Azad Kashmir, Pakistan – is an aristocrat, a nob, a gent, a member of the crème-de-la-crème of the United Kingdom – a man who's moved in the most rarefied circles and enjoyed the most extraordinary privileges.
A former Labour MP, he was created a life peer in 1998 by Her Majesty the Queen on the recommendation of then-Prime Minister Tony Blair. On January 5 of this year, he was convicted by a Sheffield court of buggering a boy under age 11 and of two counts of attempted rape of a girl under age 13.
More below the fold.
 'Paedophile' Lord Ahmed of Rotherham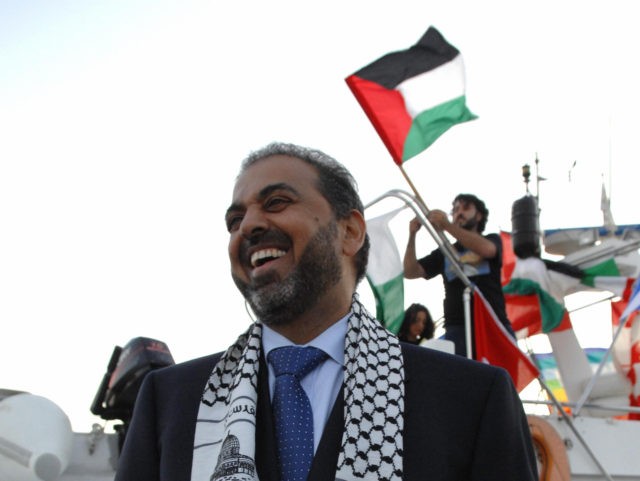 British lawmaker Alexander Stafford MP has called for Lord Ahmed of Rotherham to be stripped of his title, calling the convicted child molestor's peerage "an insult to his victims".
Nazir Ahmed was elevated to the House of Lords as a life peer in 1998 on the recommendation of then-Prime Minister Tony Blair, representing Labour until 2013, when he resigned from the leftist party ahead of an internal investigation into comments he made blaming a Jewish conspiracy for his 2009 conviction for dangerous driving over an incident that left a 28-year-old father of two dead.
Former Labour peer Lord Ahmed of Rotherham has been found guilty of a count of buggery against a boy under 11 and attempting to rape a young girl twice https://t.co/LqDewJIDZh

— Breitbart London (@BreitbartLondon) January 6, 2022
Despite inaccurate reports by establishment media outlets such as the BBC and Sky News during and after his trial that he is now "Mr Ahmed" and "formerly Lord Ahmed of Rotherham", the paedophile did not actually lose his title following his resignation from the House of Lords, and thus remains The Right Honourable Lord Ahmed of Rotherham.
Indeed, after contacting the Lord Speaker's Office to clarify his title last November, Breitbart News was told by the Head of Press and Media
for the House of Lords that, because peerages are technically awarded by the monarch, peers who resign or are expelled from the legislature — or who never sat in it in the first place — can only have their titles removed by an act of primary legislation.
Alexander Stafford, the Member of Parliament for the Rother Valley near Rotherham, said in comments reported by the Rotherham Advertiser that "here is no getting away from the fact that this paedophile is in possession of a peerage and this is absolutely and categorically unacceptable," insisting that he "should be stripped of this immediately."
"I will be speaking to my colleagues in the Department of Justice to ensure that this individual is not allowed to continue to hold a peerage, which would be an insult to his victims," he said, adding on social media that he would be appealing to Dominic Raab, the Justice Secretary and Deputy Prime Minister, directly, and inviting supporters to sign a petition backing the title's removal on his website.
Breitbart News has contacted Sarah Champion, the Labour MP for Rotherham, to ask if she is considering tabling legislation to remove Lord Ahmed's peerage, but had received no reply from her as of the time of publication.
🚫SIGN PETITION TO STRIP LORD AHMED OF HIS PEERAGE🚫
Sign here: https://www.alexanderstafford.org.uk/…/petition-to-trip-lor…
In light of former Labour Peer, and ex-Labour Councillor, Lord Ahmed of Rotherham, being found guilty of heinous crimes against children, including attempted rape, I believe that Lord Ahmed should be stripped of his peerage. This vile monster should not hold such an illustratious title, and therefore I am writing to the Justice Secretary, Dominic Raab cal…See more
*****
"Lord" Ahmed, Paki Sewer Rat
At the same time and in the same courtroom, two of his brothers, Mohammed Farouq and Mohammed Tariq, were found guilty of similar crimes, the former of sexually assaulting a boy of eight (four counts) and the latter of sexually assaulting a boy under eleven (two counts). All three will be sentenced on February 4.
The convictions didn't come fast, or easily. This was the second trial of Lord Ahmed (pictured above) and his brothers on the same charges. The first began last February.
Two days after it started, a judiciary official, Judge Jeremy Richardson QC, called a halt to the proceedings, supposedly because the prosecution hadn't shared certain items of evidence with the defense.
Richardson called the prosecutors "disgraceful" and "shameful." (I can't find any indication that he ever described the actions by Lord Ahmed and his brothers in remotely similar terms.)
Richardson even sought to prevent a re-trial, which made no sense, given his professed reason for stopping the first trial. This attempt to squelch justice wasn't surprising: as we've seen over and over, there are many elements in the English judiciary – as well as in the most powerful ranks of the political class – who, in the name of multicultural harmony, will do all they can to protect Muslim felons from justice.
Fortunately, the Crown Prosecution Service appealed Richardson's order and the Court of Appeal overturned it, making a new trial – and convictions – possible.
What, you may ask, did Lord Ahmed do to deserve a title? Not much. He was a Labor Party hack and one of several Muslim cronies to whom Blair doled out aristocratic titles.
Why? A few reasons. For one thing, he wanted to suck up to Muslim voters, who form a key part of the Labour Party base. For another, he wanted to make the British nobility more diverse (a pretty funny concept, if you pause to think about it).
Finally, he wanted to combat Islamic "extremism" by holding up "moderate" Muslims as role models. Of course, if Blair and his crew had been less blinkered about the horrors of Islamic ideology – and about the consequent everyday horrors of British Muslim life – they might have acted a tad more cautiously.
Surely no one who's paid attention to the grooming-gangs scandal should be surprised to see not just Lord Ahmed but also his two brothers nabbed for molesting kids.
It's long since been established that in Pakistani communities in England, child rape is not a vanishingly rare occurrence, as it is in most Western societies, but a favorite diversion, as popular as kebab and samosas.
The kafir may not know – or may try to forget – that Muhammed's favorite wife was a little girl, but Muslims – for whom Muhammed is, after all, the ultimate role model in all things – remember. So it is that in many a Muslim home, thanks to the prophet's sacred example, the family that prays together preys together.
Child abuse aside, Lord Ahmed has long been known to be a top-flight sleazeball and an enemy within. His anti-Semitism was so extreme that he was forced to quit the Labour Party, which is famously tolerant of Jew-hatred.
Repeatedly, he acted as an apologist for nefarious Islamic elements in the U.K. (After terrorists murdered 56 people in London on July 7, 2005, he described them as having an "identity crisis.")
And while his history of child rape wasn't publicly known, this was a guy who had to resign from the House of Lords after being found guilty of sexual assault – the victim in that case being an adult woman.
That was, moreover, only one of several occasions on which he was accused of inappropriate conduct with women. Given that background, you might have at least suspected that something even worse was lurking in his past.
Especially since he was from Rotherham, the town of 100,000 whose name is now synonymous with child sexual assault.
It's far from the only city where Pakistani men have been sexually abusing English kids for decades, but it was the first big locus of such activity (on the order of more than 1400 victims, some of them abused repeatedly over many years) to be reported on at some length in the mainstream media.
As it happens, Lord Ahmed's father settled in Rotherham in the 1960s after immigrating from Kashmir. It was in Rotherham that the three brothers carried out their pederastic depredations. It's where they still live. And Lord Ahmed's full official moniker, believe it or not, is Lord Ahmed of Rotherham.
Finally the title sounds appropriate.
I've mentioned that there are many individuals in the corridors of U.K. power who, in the name of multicultural harmony, will go to great lengths to prevent Muslim felons like Lord Ahmed from paying for their crimes.
Many of the same eminences, for the same noble reason, have striven to put Tommy Robinson behind bars on the slightest pretext and to keep him there for as long as possible, even at the risk of his very life.
The two men form a fascinating contrast: whereas Ahmed, as a young Rotherhamite, sought out English children to exploit, harm, and destroy, Robinson, who's spent his life in the rough-and-tumble Bedfordshire town of Luton, from early on sought to protect the most vulnerable members of his community.
He's always cared about his fellow Lutonians. After 9/11, he was horrified to see posters all over town celebrating the terrorists and calling for similar atrocities in the U.K.
Alarmed by the indifference of British elites to such threats, he joined the British National Party – only to quit soon after when they turned out to be racists, unwilling to let black friends of his become members.
When he witnessed a crowd of Luton Muslims shouting abuse at British soldiers who'd fought in Afghanistan, he formed the English Defence League – which he also later walked away from when he felt that it was turning into a vehicle for bigotry.
Oh, and when he became aware that Muslims in Luton were raping English children – and that public officials and the media were turning a blind eye to it – Tommy sounded the alarm.
For millions of ordinary Brits, he's a hero. But he'll never be knighted. Because the elites who make such decisions – the kind of people who decided that the patently greasy Nazir Ahmed merited a peerage – will always consider Tommy a lout and a thug.
During the last few months, while Lord Ahmed was on trial for child rape, Tommy Robinson was in Telford, a Shropshire burg of 142,000 people, producing a documentary about mass child molestation in that town.
It's called The Rape of Britain and will be livestreamed on Gettr on January 29. In promotional videos, he's vented anger at local police who've refused to take action against the rapists and who've even refused to protect victims who've been threatened for speaking up.
Tommy promises to name names – including the names of grooming-gang leaders – and has consequently made enemies in Telford. Three days before the Ahmed verdict, and a day after he released a trailer for The Rape of Britain, Tommy's car was firebombed outside his Telford hotel.
On January 8, he reported on Gettr that, in response to his investigations in Telford, several other cars have been torched, house windows broken, and "an innocent woman attacked by a gang of armed Muslims."
Tommy had been keeping a relatively low profile since his September 2019 release from a cruel, undeserved, and almost fatal prison sentence. It's good to see him back in action.
For although the last few years have seen sensational revelations of Muslim child rape in cities all over England, the media coverage – which generally dwindles down to nothing after a few news cycles – and the handful of low-key prosecutions apparently haven't put a dent in the practice.
And as brief clips from The Rape of Britain make clear, the cops and child-protection officials are no less lackadaisical than they were when this whole scandal first broke.
The movers and shakers, as ever, would prefer to see Tommy Robinson to go away and stay away, so that the abuse of working-class white girls can go on behind closed doors and Muslim bigwigs who know all about it (and may even be participating in, or profiting from, it) can be exalted by the Queen without clamor or controversy.
But as long as there are vermin afoot – some of them, like Lord Ahmed and Prince Andrew, dripping with titles and covered with medals – we'll need men of real nobility like Tommy, who refuse to accept the moral corruption of their nominal betters.
This article first appeared in frontpagemag.com