Complicity & stupidity rule Australia
Christensen quits $23,000 committee gig amid backlash over anti-vax commentsNationals MP George Christensen says he will resign from a parliamentary committee that earns him more than $20,000 on top of his salary in the wake of backlash over his latest anti-vaccine comments.
Prime Minister Scott Morrison again urged Australians today to ignore the "dangerous" and "unwise" anti-vaccination views of Mr Christensen, but said the Queenslander was "allowed to speak his mind".
In an online video interview for his own program, Mr Christensen declared "do not vaccinate your children. I probably could not say that clear enough".
The backbench MP also claimed the government's program to vaccinate children aged five and above was "nuts".
Prime minister, who has denied it's hypocritical to deport Novak Djokovic while government MPs spread misinformation, says Covid vaccinations 'save lives'
There NEVER was a 'debate'. Greg Hunt & his coconspirators are lackeys of Klaus Schwab and the 'Great Reset'. Australia is being run into the ground by traitors like him.
9NEWS.COM.AU
.
The ban on ivermectin by the TGA was something of a turning point for me. It was a decision emblematic of the irrational, illogical and absurd nature of "pandemic" policy responses in Australia.
I have rarely seen more hateful, ignorant trolls post rubbish than against the very courageous George Christensen, who did his homework.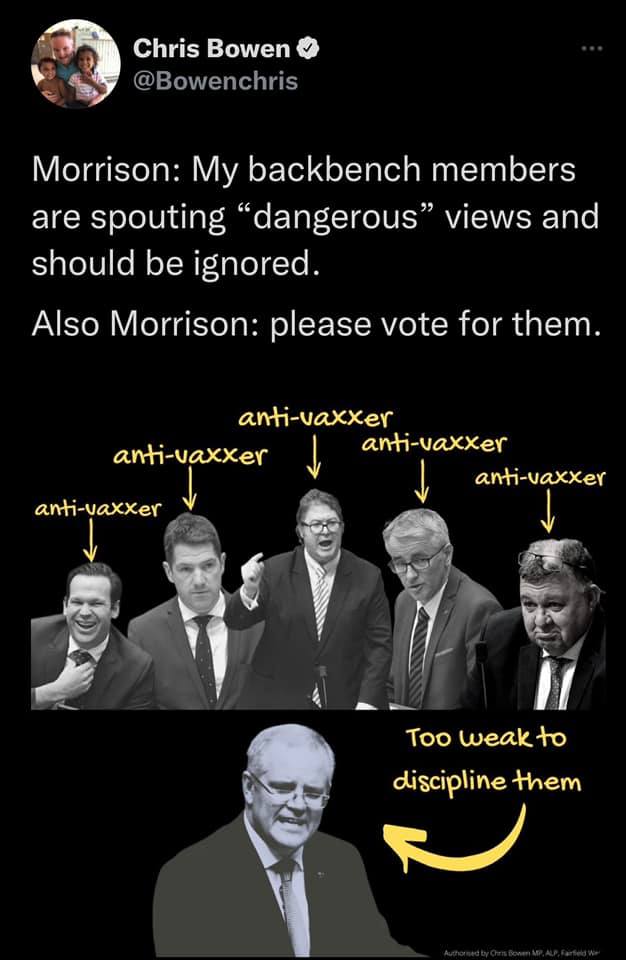 One more thing: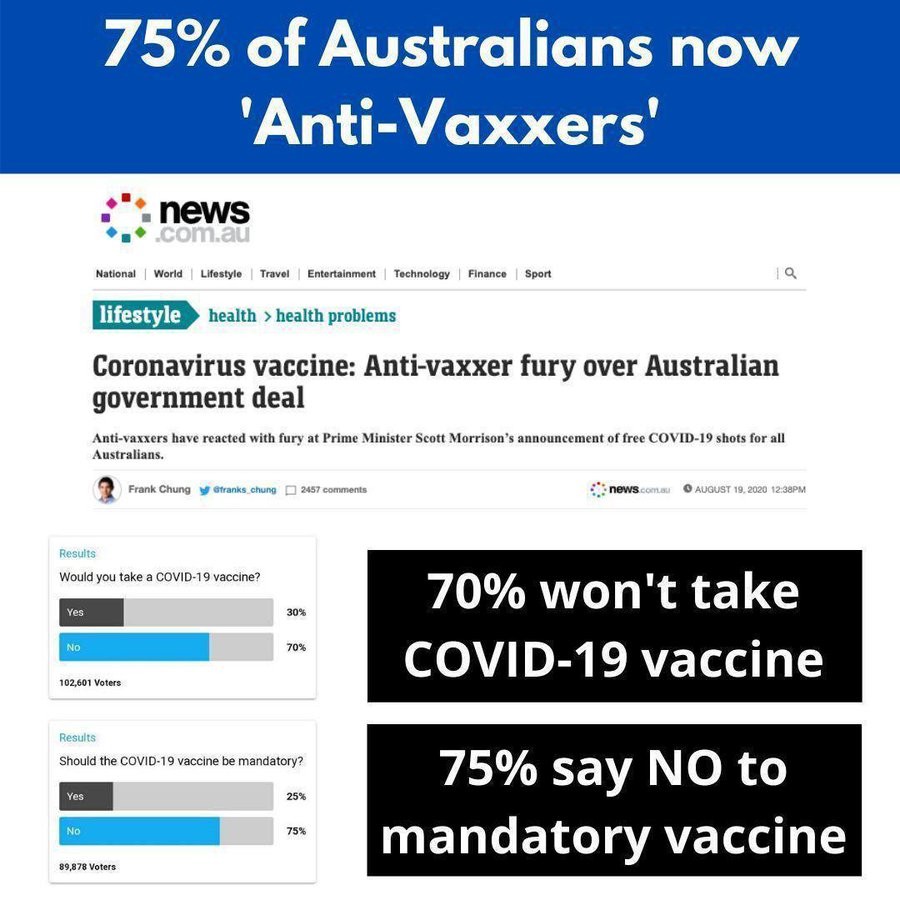 They re-define terms such as "vaccine", "herd immunity", "anti-vaxxer", "true" etc. It is slightly more honest, when certain authorities call the frequently-jabbed "up to date" with their jabs … implying that's A Good Thing.
In some countries, the "up to date" folk have already had 4 Cjabs. Here, the authorities are bemoaning the fact that so many people had only 2 Cjabs so far!
Whether it's re-writing (or banning) old books, tearing down statues or altering definitions in dictionaries, the "Ministry of Truth" has been hard at work for years.
If this poll tells truth, the people are waking up.
This poll was taken around August 2020, but according to governments and health spokespeople, 90% of our population are 'now' vaccinated.
I don't believe these figures, and I certainly don't trust our health officials, so what's changed between 2020 & 2022?
How have we gone from 70% refusing to be vaccinated to 90% now are?!