Well, butter my buns and call me a biscuit… if this ain't the biggest revealing tell in years.
Apparently Big Tech and big propaganda media, Reuters and the Associated Press, have joined together to refute the concept of "Mass Formation Psychosis", and pushed their collective narrative into the narrative engineering system: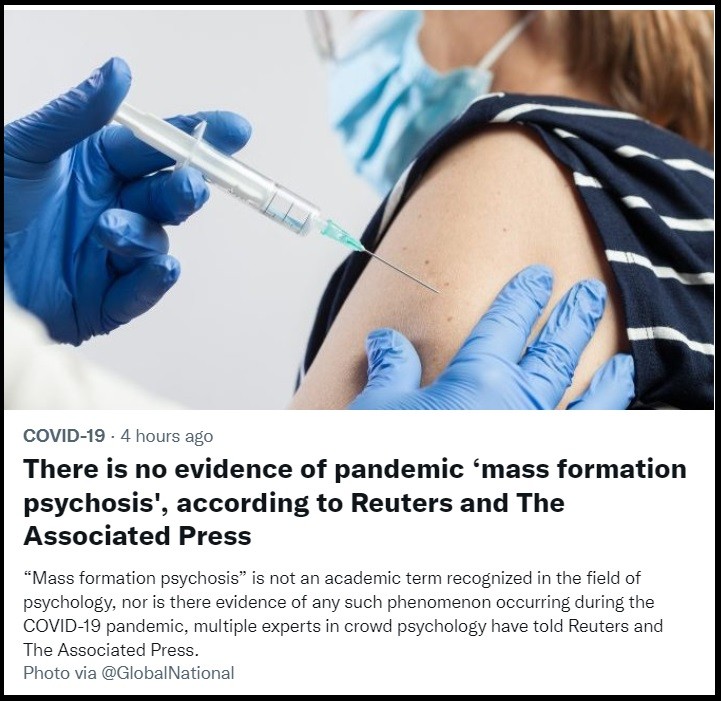 Continued below the fold.
WhatsHerFace goes to town here on The Great Reset. So many truth bombs delivered from what looks to be a woman's closet. Straight 🔥. pic.twitter.com/CkWJh1E0Zw

— Michael (@cryptotraveler) January 4, 2022
Providing an update on
Tucker Carlson Tonight
regarding the rise of medical authoritarianism in Australia and my concerns regarding a creeping "social credit" style system in our country.
CANADA – Where Trudeau manipulates citizen views by depicting the non compliant as being lesser, as being other, as unworthy of life, as being "socially unacceptable"

All decent Human beings regardless of status should see this as evil.#COVID19
pic.twitter.com/SvXavoZtLJ

— Bernie's Tweets (@BernieSpofforth) January 9, 2022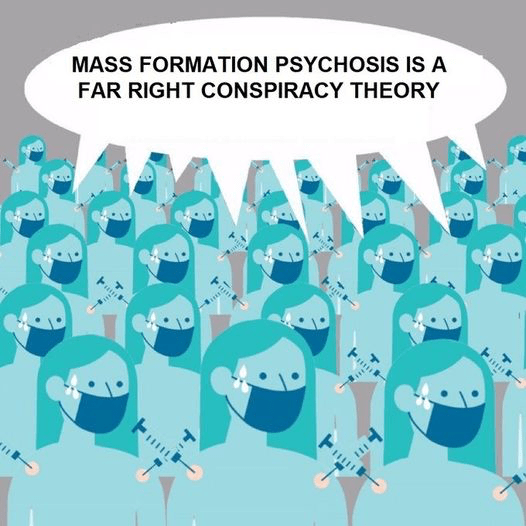 The Associated Press – SEE HERE and Reuters – SEE HERE, quickly rush to the "fact check" typeset to stop people from recognizing what is most likely the cause of their own psychosis.   In a world where things are no longer shocking, this is, well, a little shocking, in a weird and seemingly Orwellian kind of way.
Yes Alice, the same "experts" and media who are credibly accused of creating/enabling the mass formation psychosis would like to assure us that no such reality exists.  This is almost too funny.
(AP) – […] "The concept has no academic credibility," Stephen Reicher, a social psychology professor at the University of St Andrews in the U.K., wrote in an email to The Associated Press.  The term also does not appear in the American Psychological Association's Dictionary of Psychology.