Australia used to be the envy of the world. That we're now looked upon with pity is tragic.
Melbourne marches against the madness today!!

🙌🙌🙌🙌 pic.twitter.com/MqTcdBbCsD

— Kat A 🌸 (@SaiKate108) January 22, 2022
WATCH: Thousands march for freedom in Melbourne #AustralianClosed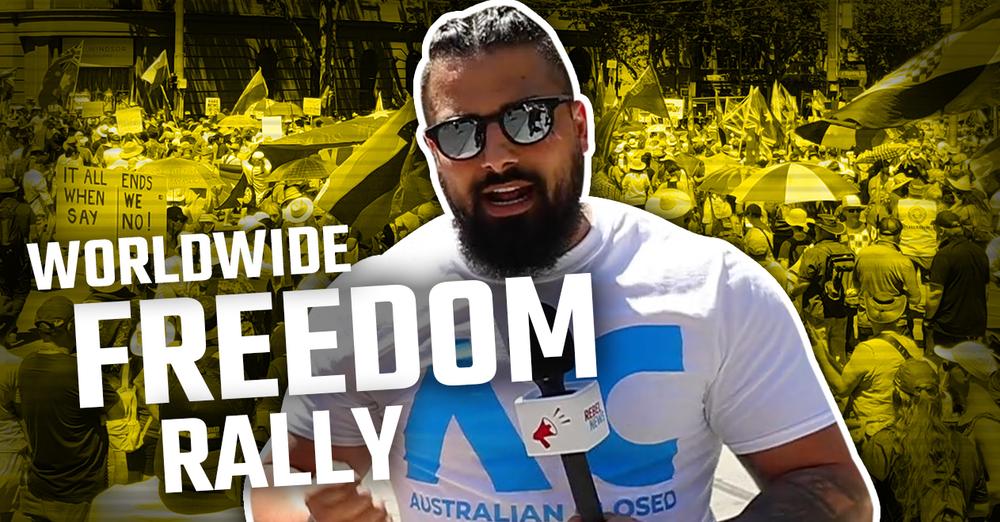 9News tards don't seem to have that problem when climate loons protest:
Protesters have once again taken to the streets of Melbourne today, this time causing major transport chaos in the CBD.

DETAILS: https://t.co/b8RuSyKd8M #9News pic.twitter.com/M9WuSJWGWy

— 9News Melbourne (@9NewsMelb) January 22, 2022
Stopped outside police hq chanting "YOU SERVE US" pic.twitter.com/D46xLNq2Ij

— Joshua 🌸 🇲🇹🇦🇺✝️ (@FreeVic_2021) January 22, 2022
At the Brisbane Rally…crowds looking epic! Probably more than the last one. Go Brisbane! #FreedomRally #FreedomFighter #NoVaccineMandates pic.twitter.com/skv5T0sNKc

— Disy 🌸🇦🇺 (@Disy_3138) January 22, 2022
Best be on guard Jacinda Arden.

The people have spoken !!

Auckland today . pic.twitter.com/2exeodp7i9

— Kat A 🌸 (@SaiKate108) January 22, 2022
Death Penalty! For those who forced the people to be LAB RATS!
Croatian 🇭🇷 MEP Mislav Kolakušić addressing the French 🇫🇷 president Emmanuel Macron in the European Parliament: pic.twitter.com/pkb3beC1RK

— Based Croatia (@Based_Croatia) January 21, 2022