Trudeau's Terror Regime:
"If you are involved in this protest, we will actively look to identify you and follow up with financial sanctions and criminal charges. Absolutely.
When asked about the use of excessive force against protesters that are following orders, the Ottawa Police Chief says that its been three weeks and if people do not go home they will remove you from the streets. pic.twitter.com/bo5Uy084CQ

— Marie Oakes (@TheMarieOakes) February 19, 2022
Or this video of an officer giving out MMA style knee blows as his fellow Gestapo look on. pic.twitter.com/YXz0aEHsxz

— Follow No1 (@FollowNo13) February 19, 2022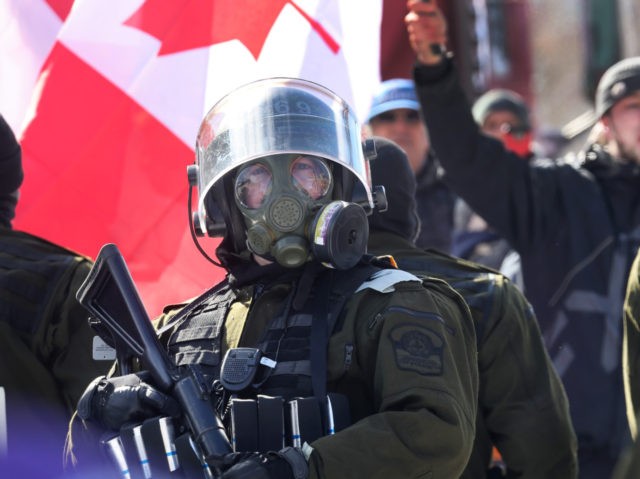 Police aggressively pushed back protesters, took control of some trucks and advanced toward Parliament on Saturday after arresting more than 100 people and towing away vehicles in Canada's besieged capital. Scores of trucks left under the increasing pressure, raising authorities' hopes for an end to the three-week protest against the country's COVID-19 restrictions.