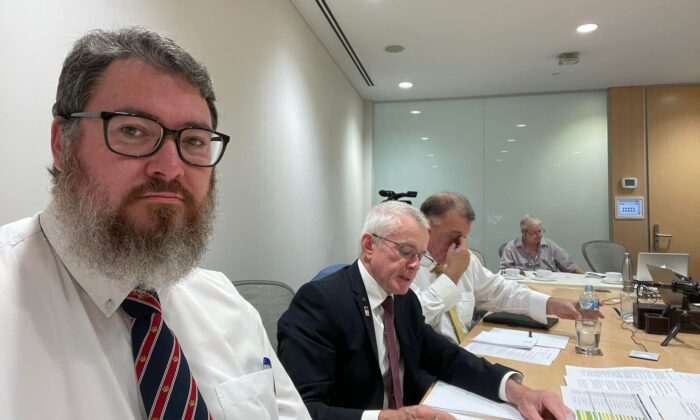 .
McCullough is a professor of medicine at Texas A&M College of Medicine in Dallas and is the editor of two medical journals. He has put his career on the line to express his views on the COVID-19 jabs in a climate in the United States where state medical boards have threatened to revoke the licenses of doctors based on the spreading of unidentified "misinformation."
The inquiry comes after several months of pushback by the public and some politicians against state and federal vaccine mandates, and COVID-19 restrictions and lockdowns.
Conservative MPs Christensen and Antic have been steadfast in calling for the restoration of freedoms amidst COVID-19 restrictions, first imposed on the general public amid outbreaks, and later only on the unvaccinated.
Both MPs took to Facebook to speak about the inquiry.
"We will be speaking to victims of provisionally-approved medical procedures, small business, and workers victims of pandemic policies, medical experts and many others," Christensen wrote on March 23.
"Today I am participating in a cross-party scientific and medical inquiry into COVID treatments, mandates, and responses organised by [Malcolm Roberts] along with Senator Gerard Rennick, Craig Kelly, and George Christensen among others," Antic wrote on Facebook on March 23.
"We are hearing from pathologists, injured people, business owners, journalists, and health care professionals such as Dr. Peter McCullough."
Roberts said on his Telegram channel that recordings of the proceedings will be released to uncensored platforms on Friday.