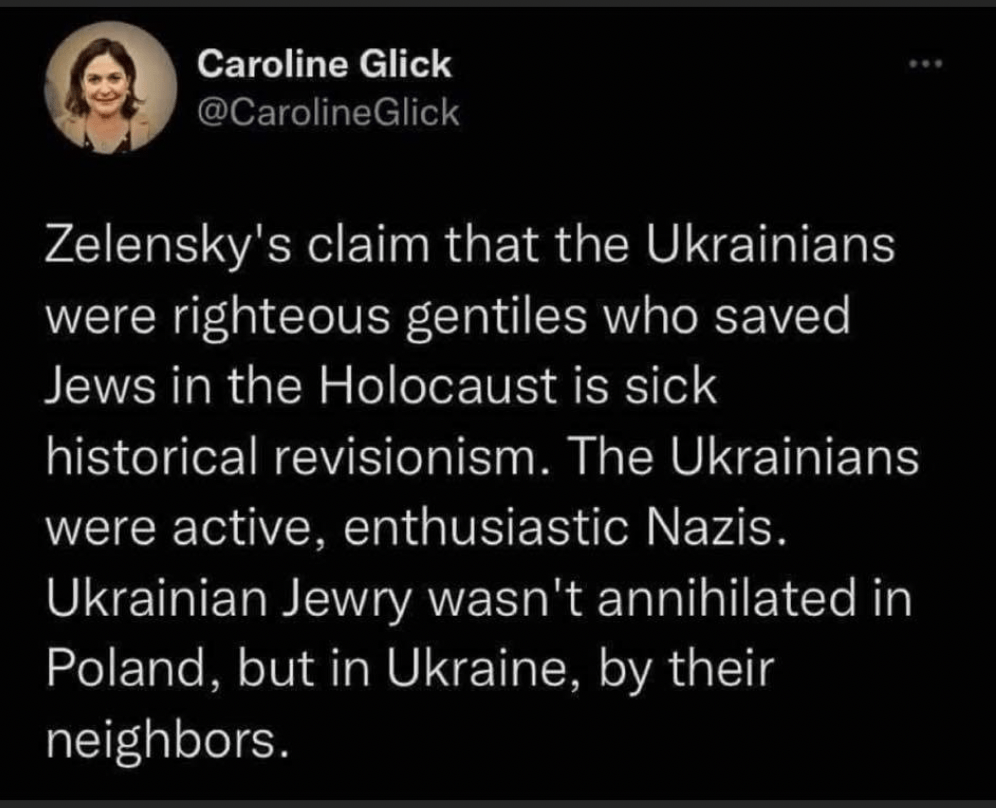 President Zelensky is a very bad character who is working with globalists against the interests of his own people. I will not move one inch away from that assessment—ever—no matter how flowery the media depictions of him are.

— Candace Owens (@RealCandaceO) March 17, 2022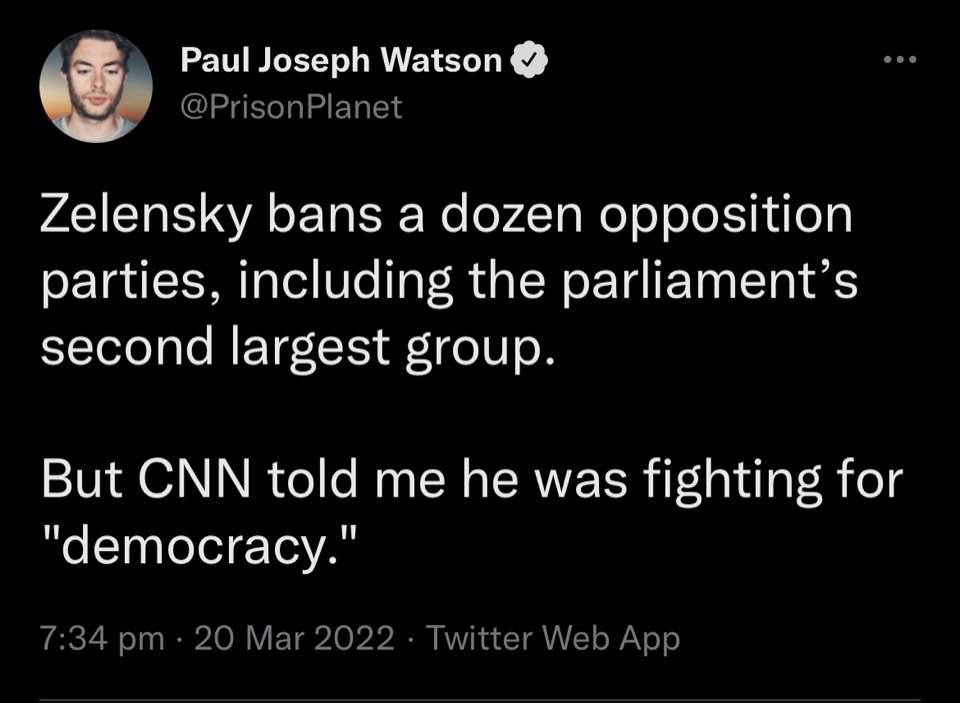 Ukrainian President Volodymyr Zelenskyy has again invoked a warning about a third world war and may speak directly to the Australian Parliament in the coming weeks.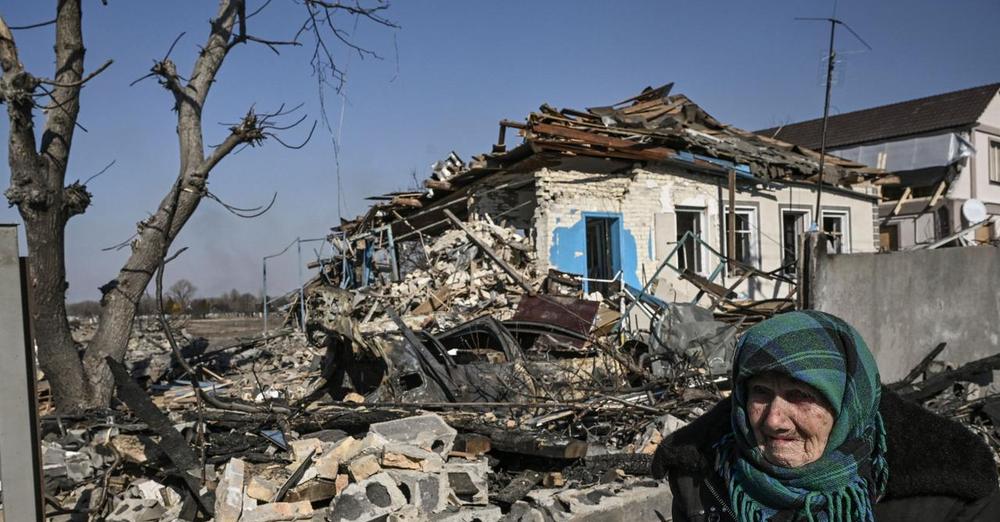 Horrifying new claims have emeregd from Ukraine's battlefield as the besieged country's president may speak directly to the Australian Parliament in the coming weeks. WARNING: Graphic.
Invading Russian troops are reportedly forcibly deporting Ukranians from the devastated city of Mariupol to Russia in what has been likened to the "horrific events of Wotld War Two".
Thousands have been taken to Taganrog in south-western Russia to work camps and have been stripped of their Ukranian documents – a possible war crime.
Mariupol's Mayor Vadym Boychenko said Moscow's actions were similiar to "the horrific events of World War Two, when the Nazis forcibly captured people".
Pavlo Kyrylenko, the head of the Donetsk regional administration, said: "The occupiers are sending the residents of Mariupol to filtration camps, checking their phones and seizing their Ukrainian documents."
If true, US ambassador to the United Nations, Linda Thomas-Greenfield, said the move was "unconscionable".
"I've only heard it. I can't confirm it. But I can say it is disturbing. It is unconscionable for Russia to force Ukrainian citizens into Russia and put them in what will basically be concentration and prisoner camps," she said.
It comes as Ukrainian President Volodymyr Zelenskyy could address Australia's parliament in the coming weeks.
In the wake of announcing Australia would send 70,000 tonnes of coal to Ukraine to support the country against Russia's invasion, Prime Minister Scott Morrison said he would "welcome" any opportunity for Mr Zelenskyy to speak to his Canberra colleagues.
Mr Zelenskyy has in recent weeks addressed the relevant houses of parliament in the United Kingdom and the United States.
Mr Morrison told 4BC Australia would continue to support Ukraine and warned Russia would pay a "high price" for its brutality.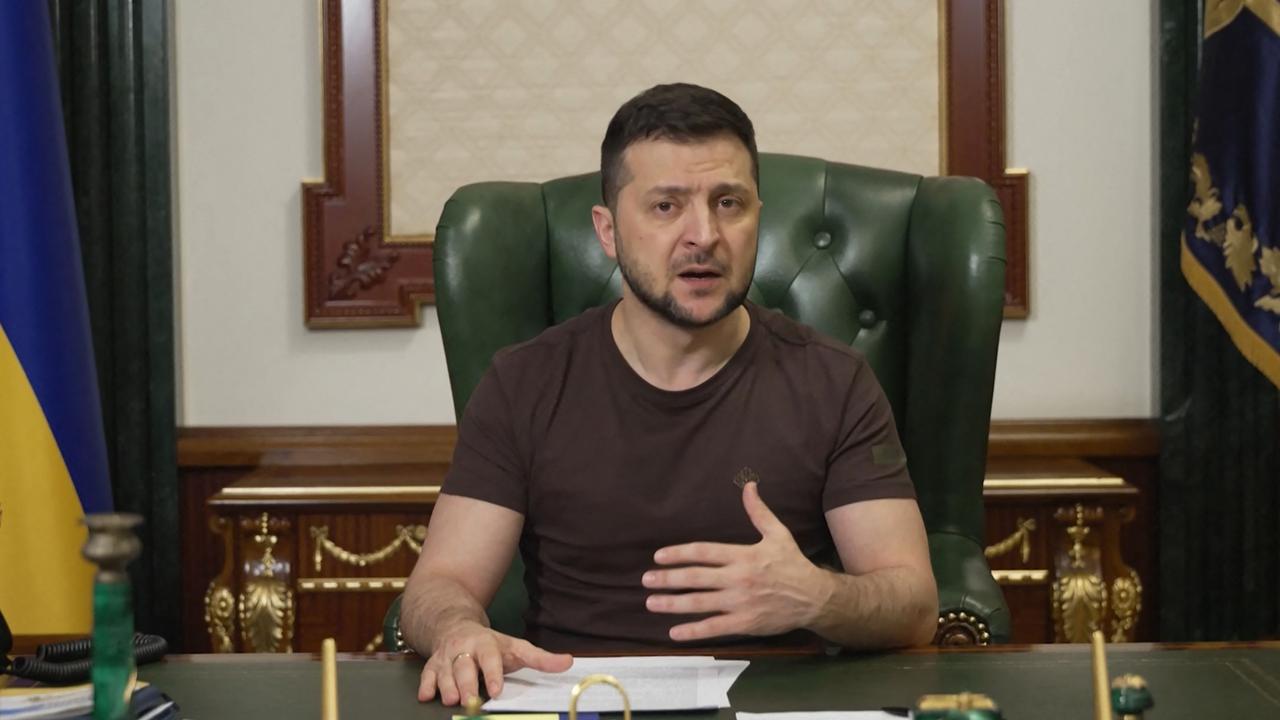 Ukrainian President Volodymyr Zelenskyy could address the Australian parliament in coming weeks. Picture: / UKRAINIAN PRESIDENTIAL PRESS SERVICE / AFP)
.
"We're in regular contact with the President and the Prime Minister and yesterday you know we made some significant announcements about further support," Mr Morrison said.
"About 70,000 tonnes of coal which they need to power about a million homes … and we've put up further resources, some $20m extra into military support and $30m going into humanitarian aid.
"And then we're providing the temporary protection visas for those who have come – 5000 people have already applied to come … 750 have arrived.
"We're doing all the things that the President, the Prime Minister asked for me to do and we are very pleased to be able to do it and keep encouraging them and we would welcome any opportunity for him to speak to Australia."
RUSSIAN TANK BLASTED AWAY
Dramatic footage has shown the dramatic moment Ukrainian forces blasted a Russian tank.
Vladimir Putin's troops can be seen running for cover after the Russian tank – with a distinctive Z marking on it – is shelled.
According to The Sun, the video, reportedly from the far-right Azov Regiment in Ukraine, shows an amphibious BTR-4 fire on two Russian vehicles in Mariupol, southern Ukraine.
A BTR-4 is a Ukrainian amphibious armoured personnel carrier, first used in the previous Russia-Ukraine war in 2014.
It comes equipped with a 30mm cannon as standard.
The Russian vehicles struck in the latest video are reportedly a BTR-82A armoured personnel carrier and a T-72B3 tank.
In the video, taken from inside the BTR-4, the gunner follows the tracks of the Russian tank on camera, striking first the Russian armoured personnel carrier concealed behind a wall of tyres and boxes.
Next, as Russian soldiers look around for the source of the attack, the tank is blasted repeatedly.
The BTR-4's 30mm cannon is operated by remote control. A photoelectric camera system projects the outside image onto a screen inside the vehicle.
All of the other aiming work is carried out by the computer, making the shooting reaction speed extremely fast.
#Ukraine: Insane footage from a Ukrainian gunner of a BTR-4 APC during a raid on the Russian army in Mariupol. Apparently, a Russian BTR-82A and T-72B3M tank were destroyed. pic.twitter.com/CRkZIDKWOr

— 🇺🇦 Ukraine Weapons Tracker (@UAWeapons) March 20, 2022
The gunner can also touch the screen to zoom in on the target area.
Although the BTR-4 shouldn't be able to penetrate a tank's armour, it may be that the T-72B3's tracks, wheels, or sights were destroyed, causing the explosion seen in the video.
Russia has seen heavy military losses since the start of the invasion on February 24.
It comes as Ukrainian forces said they shot dead the deputy commander of Russia's Black Sea fleet. First rank captain Andrey Paliy, 51, is the first senior Russian naval official to be killed in the war with Ukraine so far, The Sun reports.
Meanwhile, the Russian military has also been slammed for allegedly targeting civilian areas.
On Sunday local time, a shocking picture emerged showing an unexploded Russian missile after crashing through a kitchen ceiling in Ukraine's second city Kharkiv.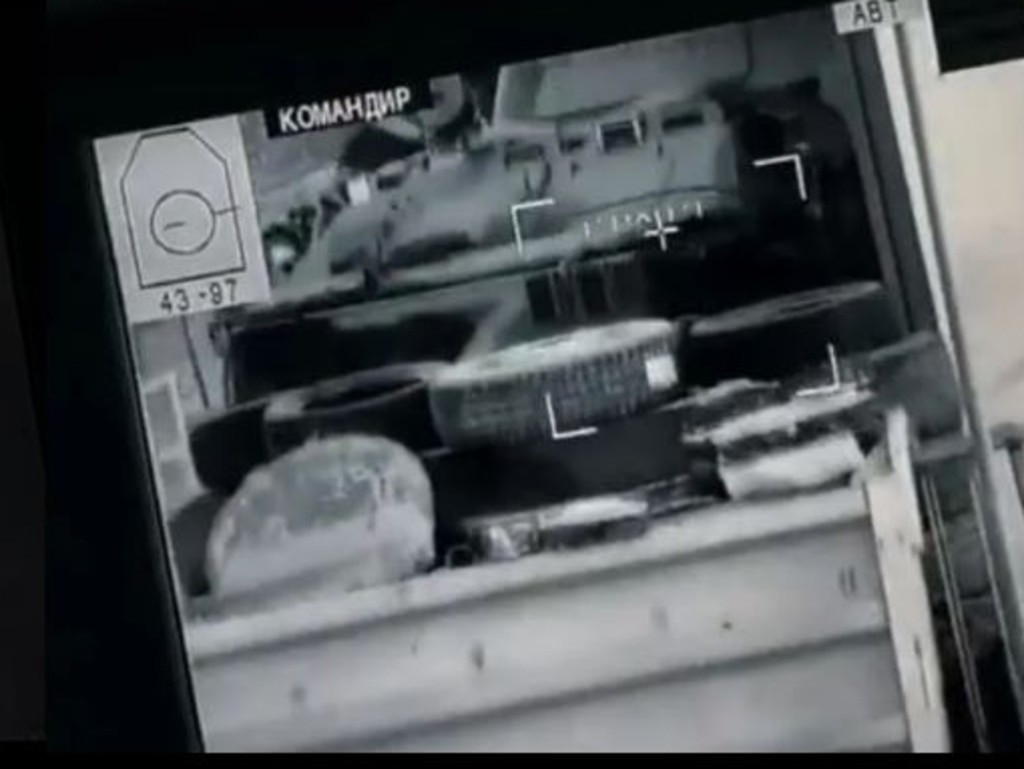 Sharing the picture, Ukraine's government tweeted: "Imagine, it was Sunday morning and you were sleeping with your kids," as it called again for NATO to impose a no-fly zone over the country.
Russia continues to deny it is shelling any non-military targets.
Putin's forces have been accused of opening fire on an old people's home killing 56 people in eastern Ukraine.
A tank allegedly fired at the residential home in what Ukrainian authorities branded a "cynical" and "deliberate" attack.
The shocking incident is said to have taken place in the small city of Kreminna in the breakaway pro-Russian region of Luhansk.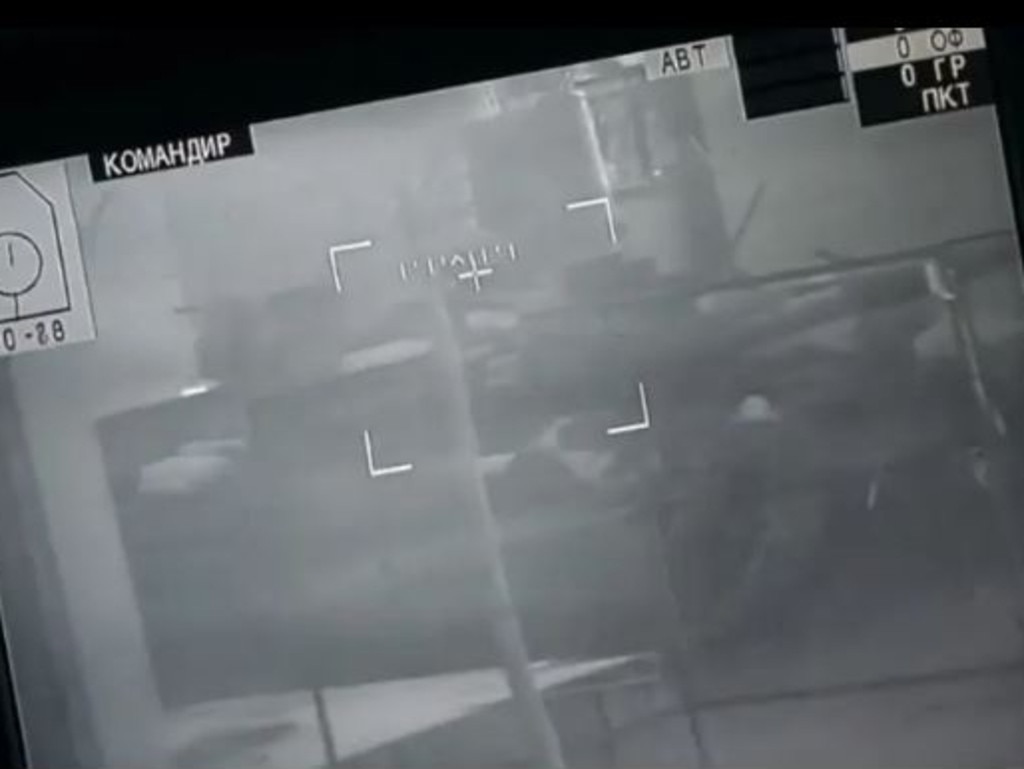 Some 15 survivors were then reportedly abducted by Russian troops and taken to the nearby city of Svatove, some 25 miles north, in territory occupied by forces loyal to Vladimir Putin.
The attack allegedly took place on March 11 but is only being reported on now as Ukrainian authorities have been unable to reach the nursing home.
If true, it would certainly be classed as a war crime.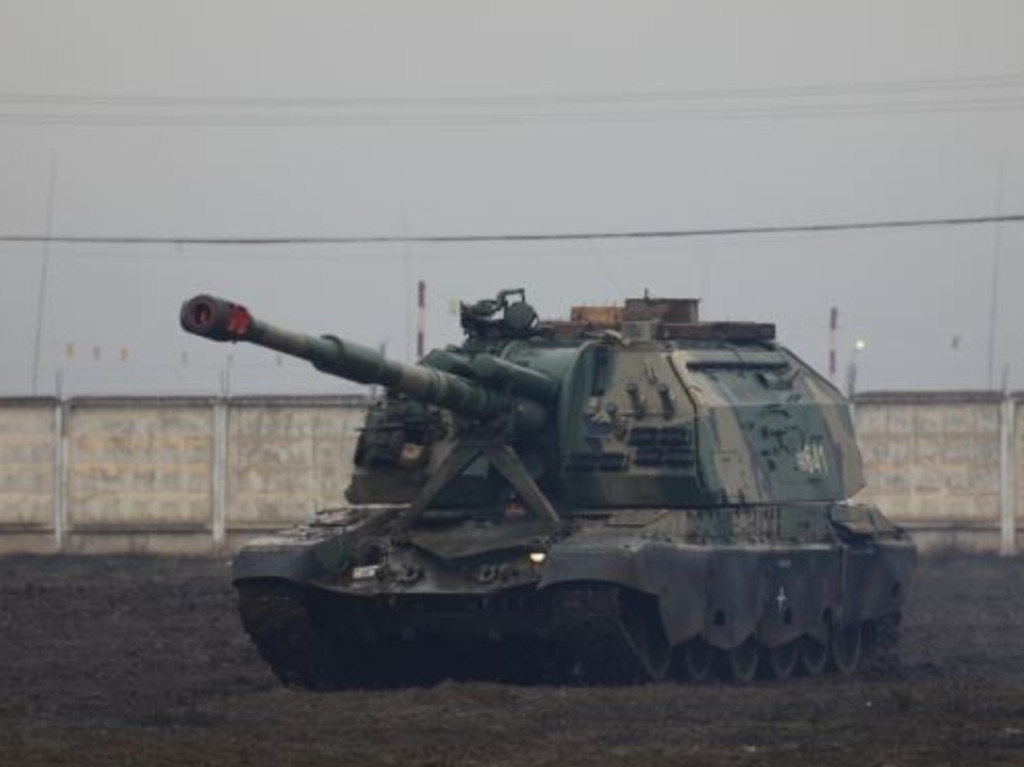 A Russian T-72B3 tank similar to the one struck in the blast. Picture: Supplied
RUSSIA SAYS IT AGAIN FIRED HYPERSONIC MISSILES
Russia has claimed it has again fired its newest Kinzhal hypersonic missiles in Ukraine, destroying a fuel storage site in the country's south.
The Russian defence ministry also said it killed more than 100 members of Ukrainian special forces and "foreign mercenaries" when it targeted a training centre in the town of Ovruch in northern Ukraine with sea-based missiles.
"Kinzhal aviation missile systems with hypersonic ballistic missiles destroyed a large storage site for fuels and lubricants of the Ukrainian armed forces near the settlement of Kostyantynivka in the Mykolaiv region," the defence ministry said.
The ministry said the base had been used for the main supplies of fuel for Ukrainian armoured vehicles in the country's south.
The Kinzhal (Dagger) hypersonic missiles were fired from airspace over Russian-controlled Crimea, the ministry said, adding that Kalibr cruise missiles launched from the Caspian Sea had also targeted the depot.
On Saturday, Russia said it had used the Kinzhal hypersonic missiles to destroy an underground missile and ammunition storage site in western Ukraine close to the border with NATO member Romania.
The Ukrainian armed forces confirmed to media over the weekend that the depot had been targeted but said they had "no information of the type of missile".
Ukrainian refugees rest at a hotel ballroom converted into a makeshift shelter in the town of Suceava, Romania. Picture: Armend Nimani/AFP
.
Russian analysts said the use Friday of the Kinzhal hypersonic missiles in Deliatyn, a village in the foothills of the Carpathian Mountains, was the first combat use of such weapons in the world.
The Russian defence ministry said that it also used long-range precision weapons against other facilities in Ukraine on Saturday evening and early Sunday local time.
Russian forces fired the Kalibr missiles from the Black Sea to target a plant in the northern city of Nizhyn used to repair armoured vehicles, the ministry said.
ZELENSKYY WARNS OF WW3 IF NEGOTIATIONS FAIL
Ukrainian President Volodymyr Zelenskyy has renewed his plea for talks with his Russian counterpart, taking to US television to say negotiations were the only way to "end this war."
"I'm ready for negotiations with him," Mr Zelenskyy told CNN on Sunday local time, referring to Russia's Vladimir Putin, whose deadly invasion of Ukraine is in its fourth week.
"I think without negotiations we cannot end this war," the Ukrainian leader said through a translator.
The reiteration of Mr Zelenskyy's call for peace talks came as he and other Ukrainians accused Russia of committing war crimes after authorities said the invading forces had bombed a school sheltering some 400 people in the besieged city of Mariupol.
"Russian forces have come to exterminate us, to kill us," said Mr Zelenskyy.
The leader, who has emerged as a national hero for his very public stance against Putin and his forces, has spoken of Ukrainians' fierce resistance to the invasion and told Russia that several thousand of its soldiers have died in battle so far.
"If there is just one per cent chance for us to stop this war, I think that we need to take this chance … to have the possibility of negotiating, the possibility of talking to Putin," he said.
"If these attempts fail, that would mean that this is a third world war."
Zelenskyy repeatedly has warned of the potential for the Russia-Ukraine conflict to mushroom into an all-out global war.
The crisis in Ukraine, in which Putin has sought to eradicate pro-Western leanings in the ex-Soviet state, has already triggered the largest refugee crisis in Europe since World War II.
ART SCHOOL BOMBED IN MARIUPOL
Ukrainian authorities have accused Russian forces of bombing an art school in the besieged city of Mariupol where some 400 people, including women and children, had been sheltering.
They also accuse the forces of deporting around 1000 residents to Russia and stripping them of their Ukrainian passports.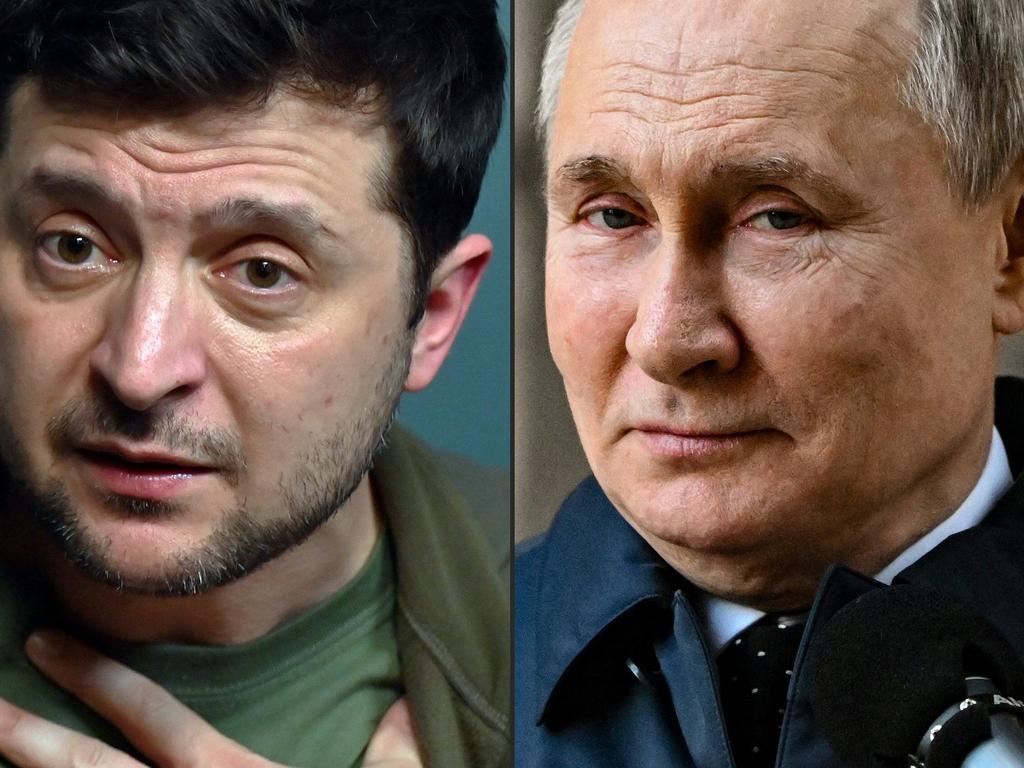 Ukrainian President Volodymyr Zelenskyy has issued a challenge to Vladimir Putin. Picture: AFP
.
Mr Zelenskyy said the siege of Mariupol will go down in history as a war crime.
"To do such a thing to a peaceful city, what the occupiers have done, this is a terror that will be remembered even in the next century," he says.
He said Russian shelling is blocking efforts to deliver humanitarian supplies to Ukrainian cities.
Meanwhile, soccer star David Beckham handed his instagram account to a doctor in Ukraine on Sunday in a heartfelt plea to his followers to support the "incredible people" working in "appalling conditions".
RUSSIA HIT BY MORE AUSTRALIAN SANCTIONS
Australia has announced more sanctions against Russia over the invasion of Ukraine, immediately banning all exports of alumina and bauxite, while pledging more weapons and humanitarian assistance.
The export ban aims to impact aluminium production in Russia, which relies on Australia for 20 per cent of its alumina.
It comes just days after Canberra sanctioned oligarch Oleg Deripaska, who owns a stake in Queensland Alumina Limited – a joint venture between Russian aluminium company Rusal and mining giant Rio Tinto, which has vowed to sever all business ties with Russia.
A Rio Tinto spokesman said the company "notes the government's announcement today regarding export sanctions" and it was still in the process of "terminating all commercial relationships it has with any Russian business".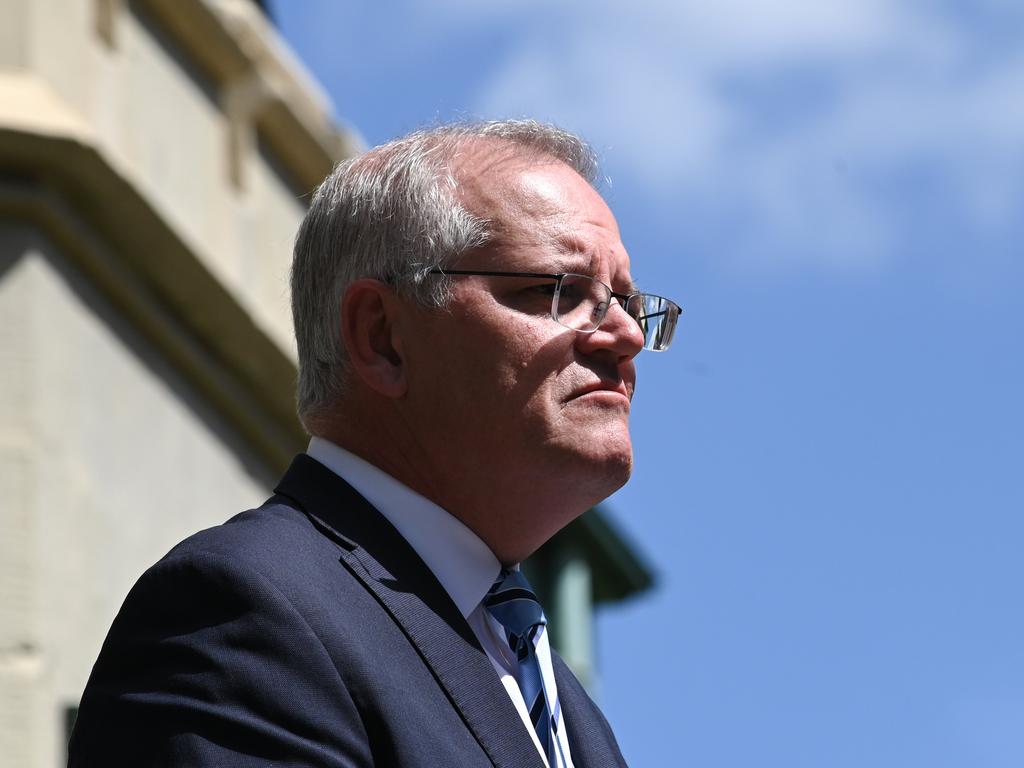 Prime Minister Scott Morrison speaks to the media during a press conference at Kirribilli House. Picture: NCA NewsWire / Flavio Brancaleone
.
Australian Prime Minister Scott Morrison said the government was working with partners to "put the maximum cost, the maximum pressure on the Putin regime to withdraw from Ukraine".
Mr Morrison said Australia had levelled 476 sanctions against Russian individuals and institutions since the invasion began.
He announced Australia would donate 70,000 tonnes of thermal coal to Ukraine, following a request from the besieged nation.
"We understand that it can power up to one million homes," he said.
In addition, Australia will boost its humanitarian assistance with an additional $30 million and will donate a further $21 million in defensive military assistance to Ukraine, including ammunition and body armour.
.
In recent weeks, the government has approved nearly 5000 visas from Ukrainians displaced by the conflict, Mr Morrison said.
He said that Ukrainian refugees would be eligible for a new three-year humanitarian visa, allowing them to work, study and access the country's health system.