And Fraudci is back with new fear porn:
Looks like we're going back to masking and social distancing. Great. pic.twitter.com/Dsxpp8Zsa8

— Ian Miles Cheong (@stillgray) March 17, 2022
The WHO are obviously gearing up to unleash another dose of the Wuhan China Bioweapon.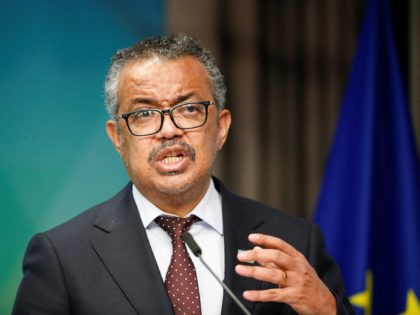 The latest coronavirus surge is caused by a combination of factors, including the highly transmissible Omicron variant and its BA.2 sublineage, and the wider international lifting of public health and social measures, the W.H.O. outlined.
"These increases are occurring despite reductions in testing in some countries, which means the cases we're seeing are just the tip of the iceberg," W.H.O.'s head Tedros Adhanom Ghebreyesus said in a briefing.
The W.H.O. chief pointed to low vaccination rate and "huge amount of misinformation" to explain the rise in infection rates.
He said new infections jumped by eight percent globally compared to the previous week, with 11 million new cases and just over 43,000 new deaths reported from March 7-13. It is the first rise since the end of January.
The biggest jump includes South Korea and China, where cases rose by 25 percent and deaths by 27 percent.
The W.H.O.'s Maria Van Kerkhove added BA.2 appears to be the most transmissible variant so far.
However, there are no signs that it causes more severe disease and no evidence that any other new variants are driving the rise in cases.
Why aren't vaccines working? Russia is practically covid free, along with India and best parts of Asia. It feels like countries with the vaccines are getting resurgence of covid every couple of months after lockdowns.