Hakeem Jeffries
Wages are up, unemployment is down and a brilliant Black woman is headed to the Supreme Court. Thank you, President Biden.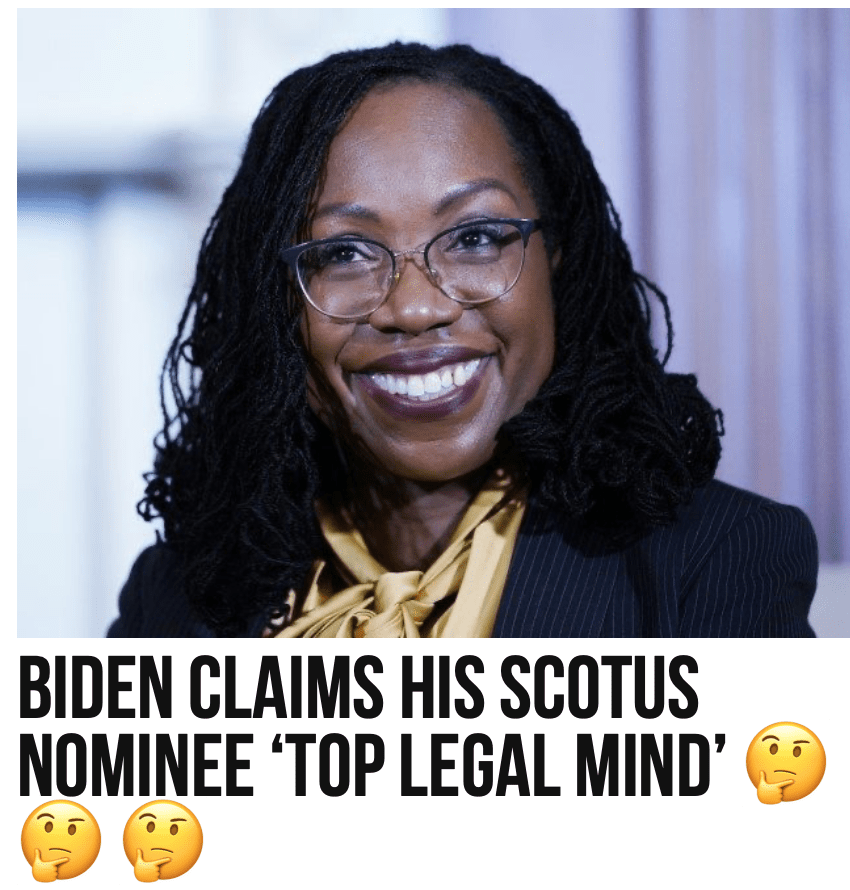 .
Joe Biden erroneously claimed his U.S. Supreme Court nominee, Ketanji Brown Jackson, is "one of our nation's top legal minds," even though no legal scholars consider her as such.
.
Creepy Joe selected his nominee based on skin colour to a court that has ruled it illegal to hire/not hire someone based on their skin colour.
Let that sink in.
.
Brown Jackson ticks all the boxes: BLM 'activist', female & black. If she was a lesbian it would be a trifecta. Hating whitey with a strong sense of entitlement comes as a bonus.
.
Jackson was considered to be at the 
bottom
 of the pack of the roughly ten district judges former President Hussein Obama appointed to the D.C. federal district bench.
As President Biden was praising Supreme Court nominee, Ketanji Brown Jackson — Justice Amy Coney Barrett displayed an extended expression of Disgust  — whilst inhaling and exhaling deeply.#BodyLanguageExpert #BodyLanguage #SOTU pic.twitter.com/hPqs59siwg

— Dr. Jack Brown (@DrGJackBrown) March 2, 2022
This has to be the dumbest website of all: