Don't mention the dead.
We can safely say they kill.
Belgian cyclist Cédric Baekeland dies aged 28 following a heart attack in Mallorca
BELGIAN cyclist Cedric Baekeland dies of a heart attack at the age of 28 during a training camp in Mallorca, Spain.
Screaming Barnsley teen died of 'thunderclap headache' agony after AstraZeneca Covid jab
Kasey Turner, from Barnsley, was just 18 years old when she died, after presenting at Barnsley Hospital A&E with the "worst migraine she'd ever had". During the teenager's inquest, which opened today at Sheffield 's Medico Legal Centre, the court heard that Kasey had been "screaming in pain" due to what was noted as a 'thunderclap headache'.
A thunderclap headache is described as an extremely severe headache that comes on rapidly, usually developing in 60 seconds or less. During Kasey's inquest, Dr Nicola Lee, a consultant radiologist at Barnsley Hospital, told the court that this type of headache is "most commonly associated with a subarachnoid hemorrhage".
Another of these now frequently occurring 'extremely rare' cardiac malfunctions?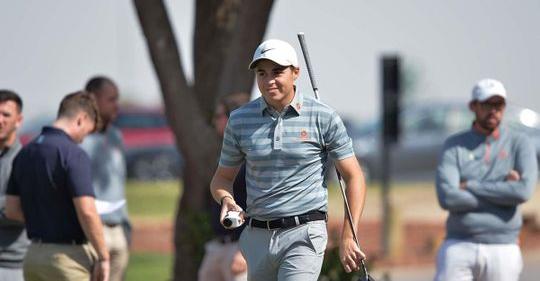 The UAE golfing world was in mourning this week as news emerged of the passing of young prospect Viggo Sorensen.
The Danish 17-year-old, who was the reigning Emirates Golf Federation Order of Merit winner, suffered a sudden cardiac arrest and went into a coma. Doctors determined the coma was irreversible and he died on Sunday, casting a shadow over the Slync.io Dubai Desert Classic where long-time friends Josh Hill and Ahmad Skak were competing.
"Pfizer and BioNtech are proud sponsors of the Oscars," is a thing I just saw on my TV lmfao pic.twitter.com/K2opYNmBTy

— Greg Price (@greg_price11) March 28, 2022
In other news from the Gates of Vienna:
Poland has taken in 2.3 million Ukrainian refugees since the Russo-Ukrainian war began. Meanwhile, French President Emmanuel Macron warned against the escalation of anti-Russian rhetoric after President Joe Biden appeared to call for regime change in Russia.
In other news, a cruise ship that had visited Panama docked in San Francisco with a number of passengers and crew members who tested positive for COVID-19. All passengers and crew had been "vaccinated".